Award Winners: Monthly Film Series May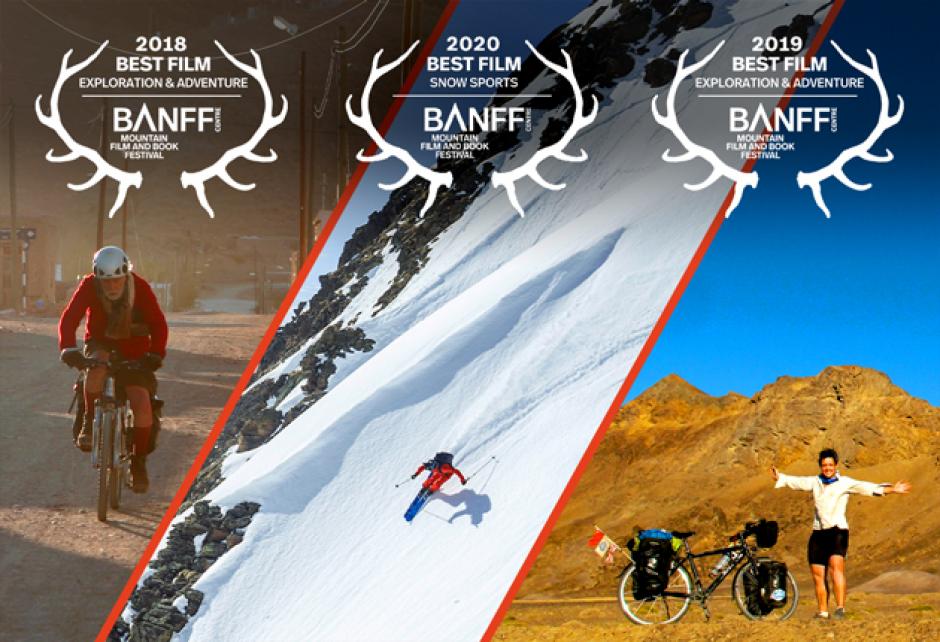 Award Winners: Monthly Film Series (May)
Join us online for a mixed selection of three award-winning films from past Festivals! 

May Film Program: 
2020 – Best Film Snow Sports: Metanoia (Germany, 22 min)
2018 – Best Film Exploration & Adventure: Plan C-14 II (Argentina, 48 min)
2019 – Best Film Exploration & Adventure: Home (Canada, 92 min)
Available for rent/viewing: May 1 - 31
Price: $15 USD (Watch all 3)
This program is not available for viewing in Australia and New Zealand.
•    The program has a 3-day rental period (time starts ticking once you start watching). 
•    The rental period begins immediately upon viewing (as soon as you press play). 

Why are prices for these online film programs in USD?
Apologies to our fellow Canadians - due to platform limitations, prices for our current online programs must be in USD. We hope to update to CAD as soon as this feature is further developed.
This program will be available to view from 9 a.m. on May 1 (MDT) to 11:59 pm May 31 (MDT). 
Not available for pre-purchase.
 
Related Films
Metanoia
Director:
Paul Schweller, Flo Gassner
Producer:
Flo Gassner, Vali Werner-Tutschku
It was supposed to be just a regular ski touring adventure in the Ötztal Alps before this crew came under pressure from the pandemic wave in Austria in March 2020. After long discussions shortly before the trip began, they decide to ascend to a tiny old hut on the Timmelsjoch High Alpine Road. It seemed like there was nothing standing in the way of the project anymore ... or was there?
Plan C -14 II
Producer:
Nadina Goldwaser, Nico Muñoz
Martin Pueyrredon is an industrious man of 83 years old and he is running out of time. Against all odds and doctor's recommendations, he is determined to have one last adventure before the end.
 
Home
Between 2011 and 2015 UK adventurer Sarah Outen traversed the globe by bike, kayak and rowing boat, travelling over 32,000 kilometres by human power alone. The solo trip took its toll, and a violent storm on the Pacific takes Sarah to the physical and mental brink.