Rebecca Baker-Grenier | Skowkale Territory, British Columbia
Rebecca is of Kwakiuł and Sḵwx̱wú7mesh ancestry. She is a multi-disciplinary artist and holds a BA from the University of British Columbia with a Major in the First Nations and Indigenous Studies Program. Rebecca has recently broadened her artistic practice to include fashion design and is currently apprenticing under established Indigenous designer and artist, Himikalas Pam Baker. Rebecca was the recipient of the 2021 YVR Emerging Artist Scholarship for her fashion design. She is an Artistic Associate for the Dancers of Damelahamid and the Festival Associate for the Coastal Dance Festival. Rebecca has been dancing pow-wow for twenty years and is a dancer with the Dancers of Damelahamid. She has also been creating sewn and beaded regalia since the age of eleven. She is the regalia designer for the Dancers of Damelahamid's productions (2016 – present).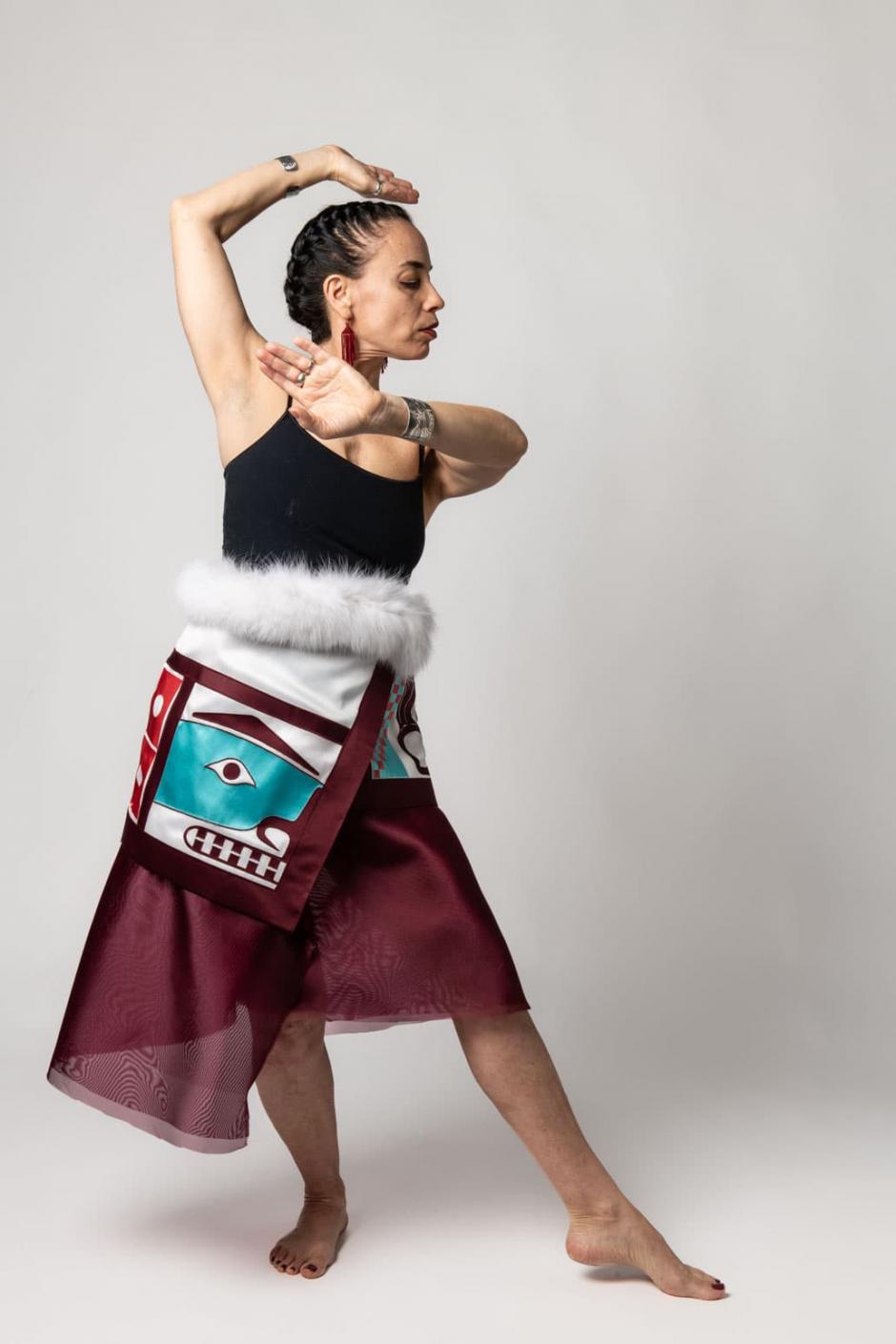 Chilkat wrap skirt (work in progress)
Chilkat beaded belt 
There is a certain power and beauty when a matriarch dances wrapped in a chilkat blanket within our Bighouse. Her strength is rooted in our ancestors' knowledge, passed down through generations - a testament to our resiliency as Indigenous people. The blanket is woven with hours upon hours of love. The designs are so intricately and tightly woven and the fringe moves gracefully as an extension of her energy. 
There is an intimate relationship with the art that I create ‒ a sense of ancestral connection. As a Kwakiutł  and  Skwxwú7mesh  woman,  I  strive  to represent myself, my family, and my culture in my work. I am inspired by our Chilkat weaving, how they are made, worn, and move and the angles, the shapes, and the textures. Chilkat weaving is such an incredible artform, our ancestors were extremely talented and skilled people. The creations of Indigenous master artists are couture.
Rebecca Baker-Grenier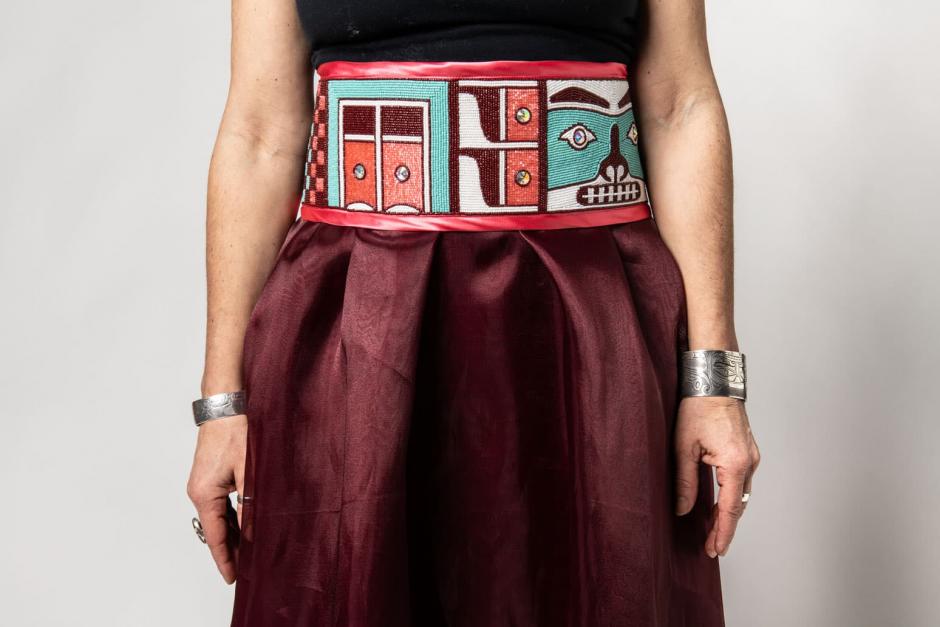 Follow Rebecca's work on Instagram @rebecca.baker.g
Rebecca is generously supported by the Slaight Family Foundation