Rhonda Johnson, Acahkos Designs | Edmonton, Alberta
Rhonda Johnson hails from the Treaty 8 Territory in Northern Alberta. Her design roots originate from our most natural source, her Great Grandmother. Rhonda grew up on the reservation with her Great Grandparents, Grandparents and Mother, who were the largest influences in her life. Learning only in her Cree language from a very young age, she was handed down traditional skills through old fashion teaching. From hide making, treadle machine sewing, beading, bone crafts and beyond, this was where her passion for the arts and textiles took root.
Once older, Rhonda eventually moved to Edmonton and pursued her education and graduated from Fashion Design & Apparel Production in 2006. Upon graduation she took personal time off to spend many years refining her design skills and to also care for her children. Now that sufficient time has passed she has begun a new design journey once again.
Rhonda designs traditional and contemporary clothing, regalia and haute couture. She combines new and old techniques in her design process and experiments with print, texture, drape, hand and shape. She strives to create new, innovative designs and fashion. Fashion that people will appreciate for its intelligent, cultural design aesthetic, as well as its function.
Rhonda designs under her label Acahkos Designs.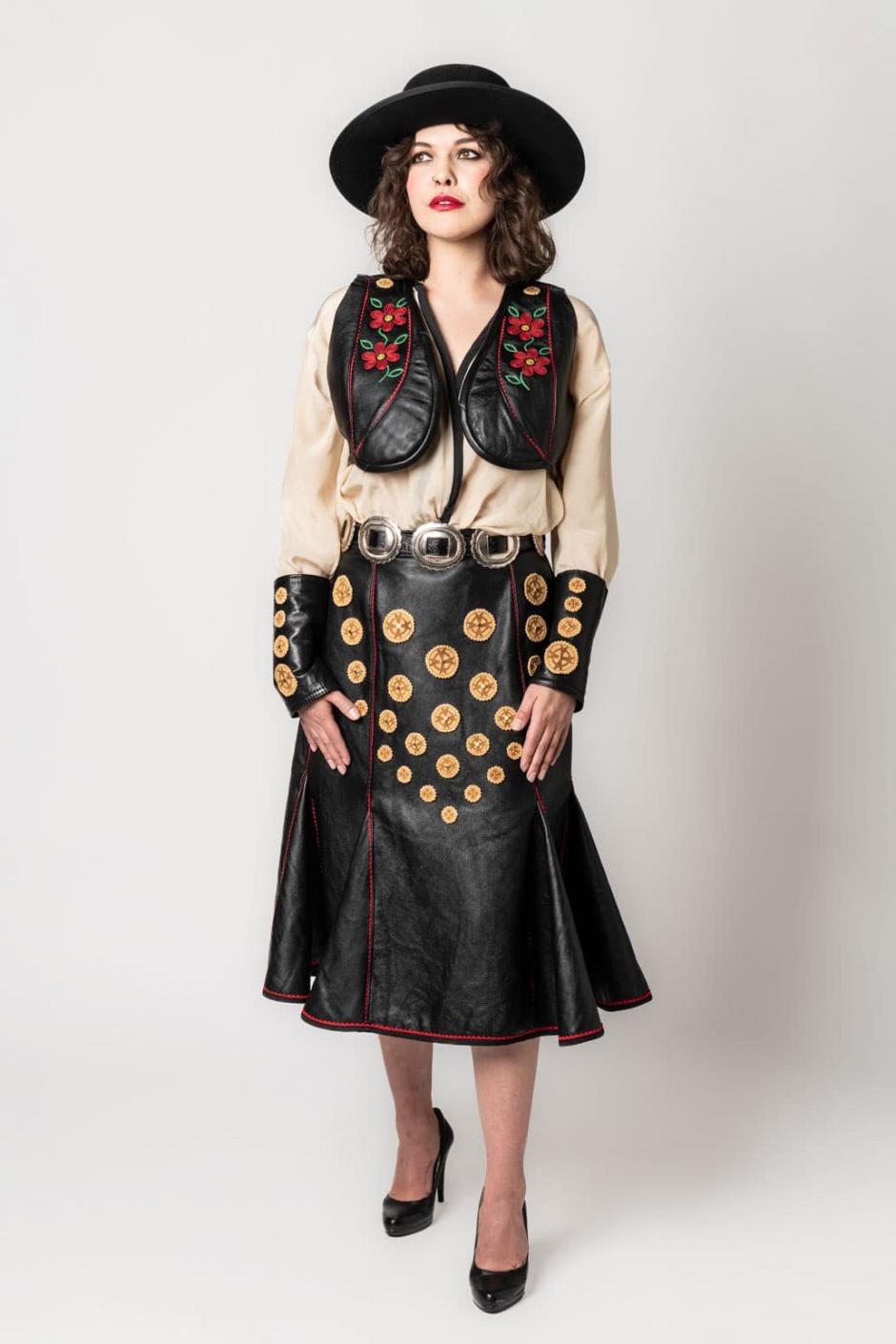 Reclaiming fabric and culture to create sustainable luxury fashion. Rhonda Johnson experiments using traditional and contemporary craftsmanship in various ranges from jewelry, ready-to-wear and indigenous couture. Finding inspiration in traditionally meaningful elements and applying new modern techniques for an added twist and flair.
Rhonda Johnson