Award Winners: Monthly Film Series April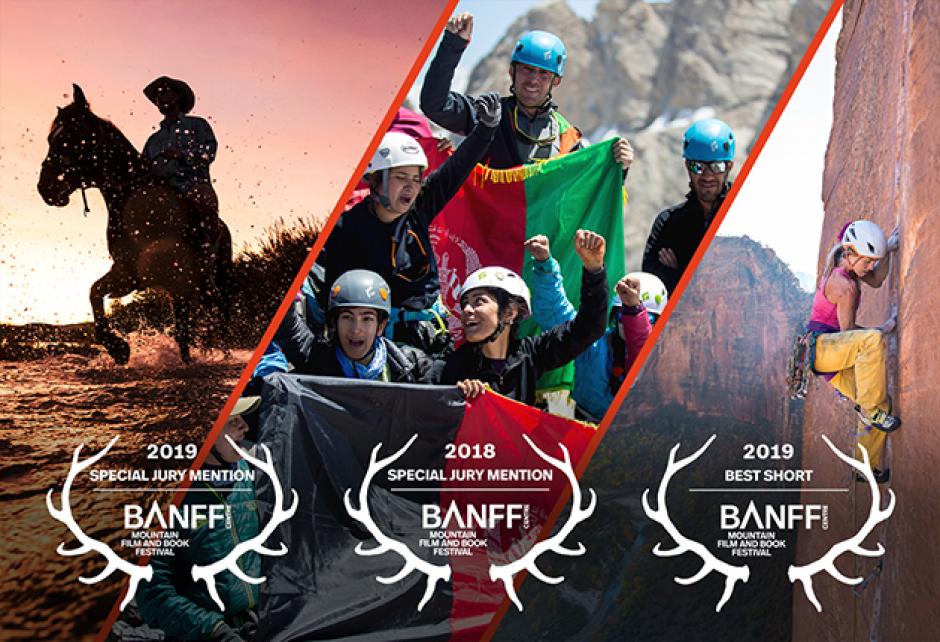 Award Winners: Monthly Film Series (April)
Join us online for a mixed selection of three award-winning films from past Festivals! 
April Film Program: 
2018 – Special Jury Mention: Ascending Afghanistan (USA, 50 min)
2019 – Best Short: Speak to Me Softly (USA, 6 min)
2019 – Special Jury Mention: The River and the Wall (USA, 109 min)
Available for rent/viewing: April 7 - 30
Price: $15 USD (Watch all 3)
•    The program has a 3-day rental period (time starts ticking once you start watching). 
•    The rental period begins immediately upon viewing (as soon as you press play). 
Why are prices for these online film programs in USD?
Apologies to our fellow Canadians - due to platform limitations, prices for our current online programs must be in USD. We hope to update to CAD as soon as this feature is further developed.
This program will be available to view from 9 a.m. on April 7 (MDT) to 11:59 pm April 30 (MDT). 
Not available for pre-purchase.
Related Films
Ascending Afghanistan
Producer:
Alyse Walsh, Erik Osterholm
ADVISORY:
Warning: contains graphic violent content, we recommend that viewers be over the age of 13.
Follow the first female Afghan mountaineering team as they navigate their first expedition and fight for recognition as athletes amongst their country, culture and families.
Speak To Me Softly
Take an honest and intimate peek into the headspace of a climber having a not-so-sendy day.
The River and the Wall
Five friends venture into the wilds of Texas to travel 1900 kilometres on horses, mountain bikes, and canoes along the Rio Grande as conservation filmmaker Ben Masters realizes the urgency of documenting the last remaining wilderness while the threat of new border wall construction looms ahead.