Banff Centre is in my heart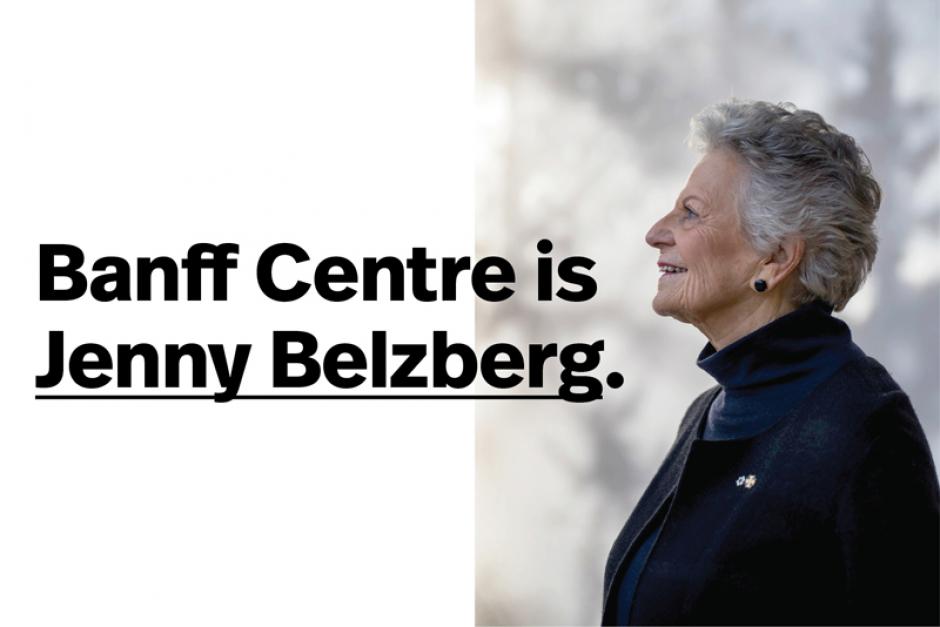 Mrs. Jenny Belzberg, CM, LLD, AOE, is a community builder and philanthropist who was born in Calgary and who has deeply influenced the cultural life of Alberta. As a young girl, she remembers her family day trips to Banff every summer. Jenny would notice artists in the mountains — groups of landscape painters capturing the raw beauty of Canada's first National Park — these were students and teachers from early visual arts programs at Banff Centre, then called "The Banff School of Fine Arts".
There's something magical about this place.... Banff Centre is in my heart.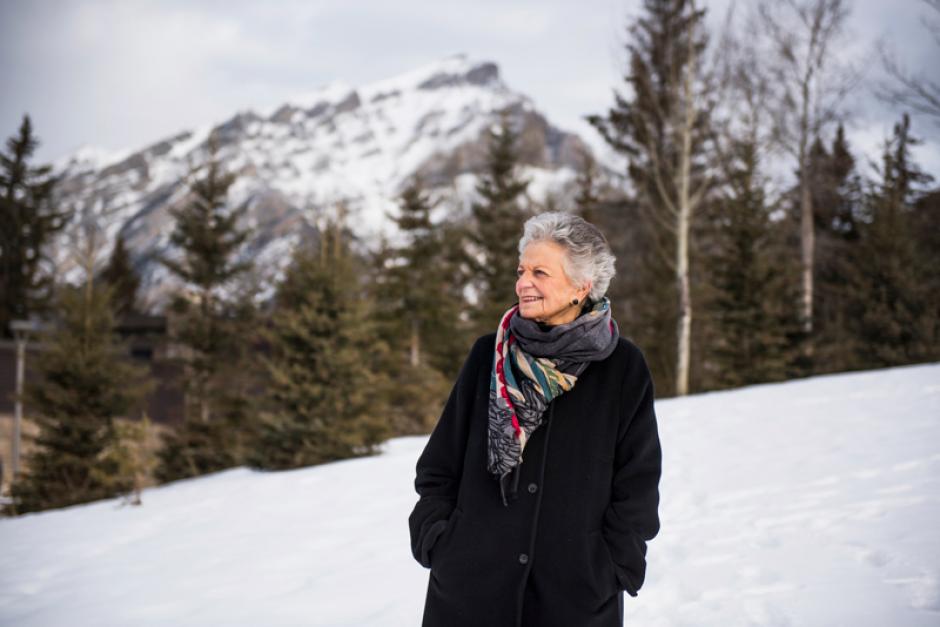 In 1948 Jenny married Hy Belzberg, a Calgary-based business owner. The couple often attended performances and cultural events in Calgary and in Banff. She particularly loved classical music and musical theatre performances at Banff Centre. Jenny and Hy attended the second annual Banff Centre Midsummer Ball in 1980— celebrating its 40th this year July of raising funds for Banff Centre arts programs. Jenny remembers being greeted at the ball by a row of ballerinas. "It was glamorous," she recalls. "We danced until three in the morning."
 
The Banff Centre should continue to grow, and become the most important place in the world for culture and the development of arts.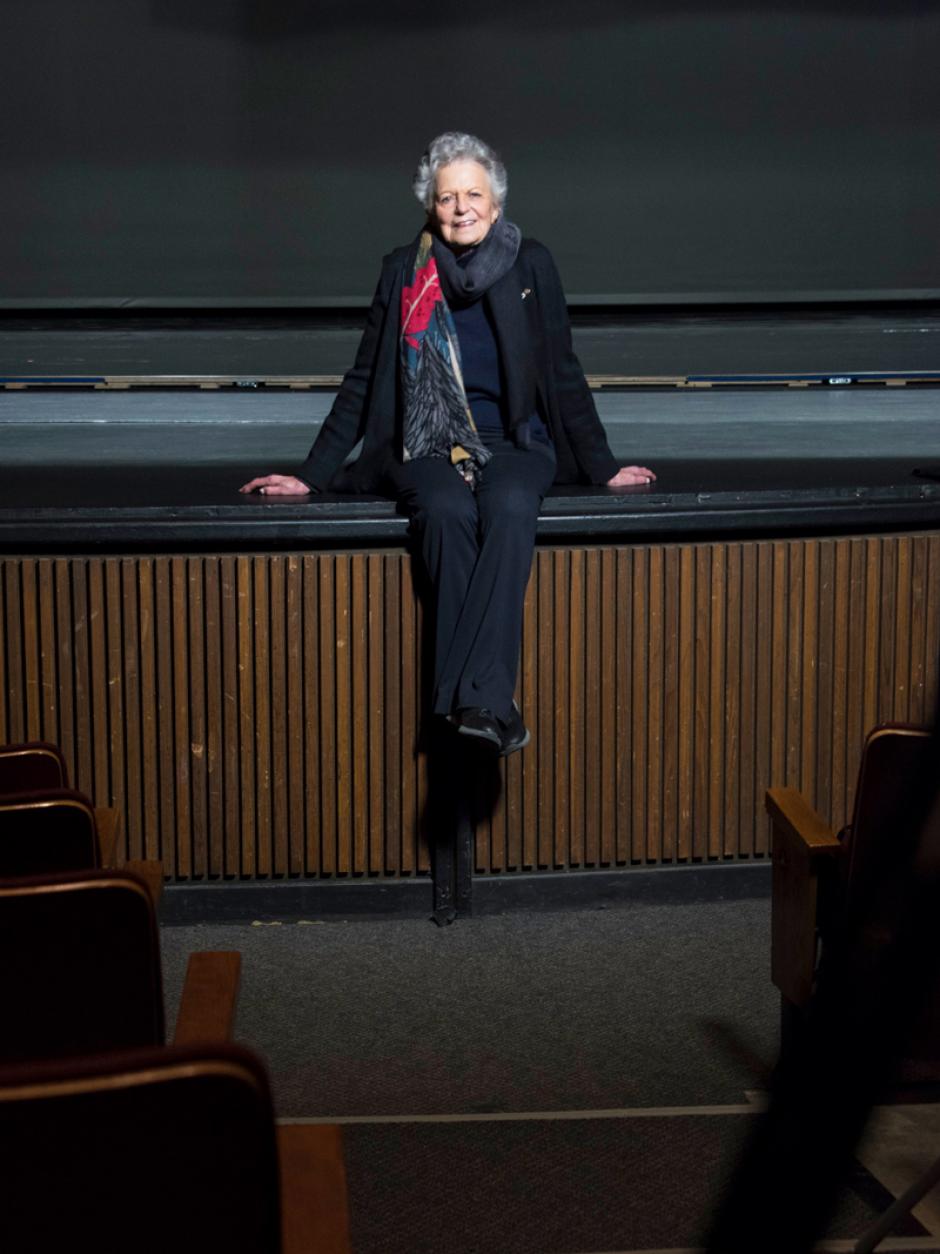 In the 1980s, Jenny joined the Board of Governors at Banff Centre and served as Chair of the Midsummer Ball Committee. Then, in 1987 she received a phone call from Peter Lougheed. "I'd like you to be Chair of the Board of Banff Centre," he said. Jenny was in the middle of unpacking her new home, and standing on a ladder holding the phone. "Peter, can I think about this, I'm just in the middle of something." Lougheed answered: "I'm not asking you, I'm telling you. You're the new Chair of the Board of Banff Centre." Jenny agreed, and subsequently served in that role until 1991—and in the process raised funds to develop the campus of Canada's largest postgraduate arts school, including the TransCanada PipeLines Pavilion and the Jeanne and Peter Lougheed building dedicated to new media — she contributed foundational elements to Banff Centre's thriving campus.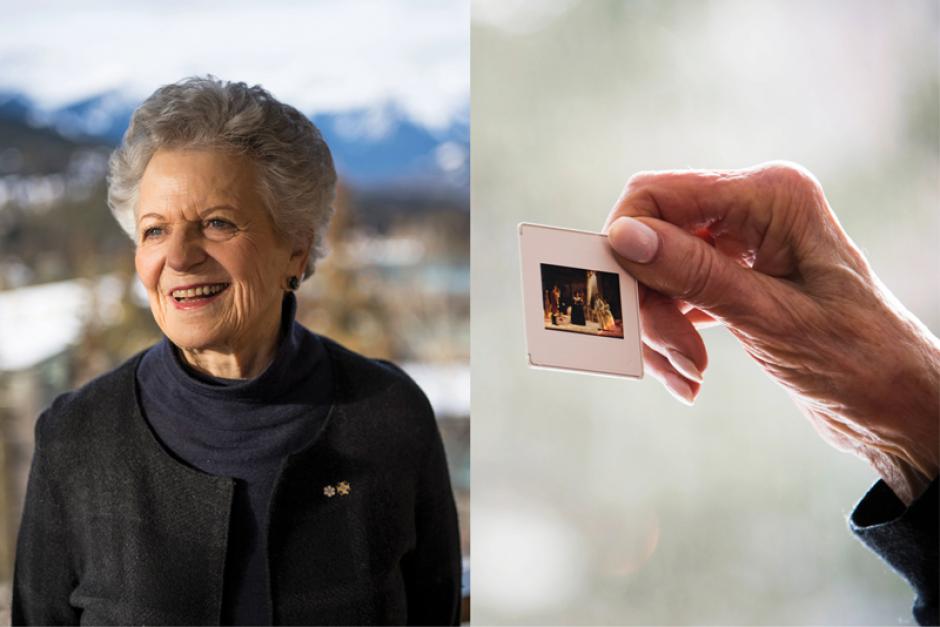 Now, Mrs. Belzberg's children have decided to give Banff Centre a transformational gift in her honour. "Banff Centre should continue to grow, and become the most important place in the world for culture and the development of arts," Mrs. Belzberg said recently on a campus visit. With her help and vision, Banff Centre will undertake a major revitalization to its storied Eric Harvie Theatre, the mainstage at Banff Centre for drama, opera, dance and concerts, and home to the Banff Centre Mountain Film and Book Festival and to the Banff International String Quartet Competition. The theatre was constructed in 1967, and is badly in need of loving repair and architectural upgrades. An arts leader who believes artists from all over the world should visit Alberta, Mrs. Belzberg recognizes the value for generations to come in the revitalization of Banff Centre's beloved theatre. 
Banff Centre is an international organization - so it helps everyone, and I want to see more of that.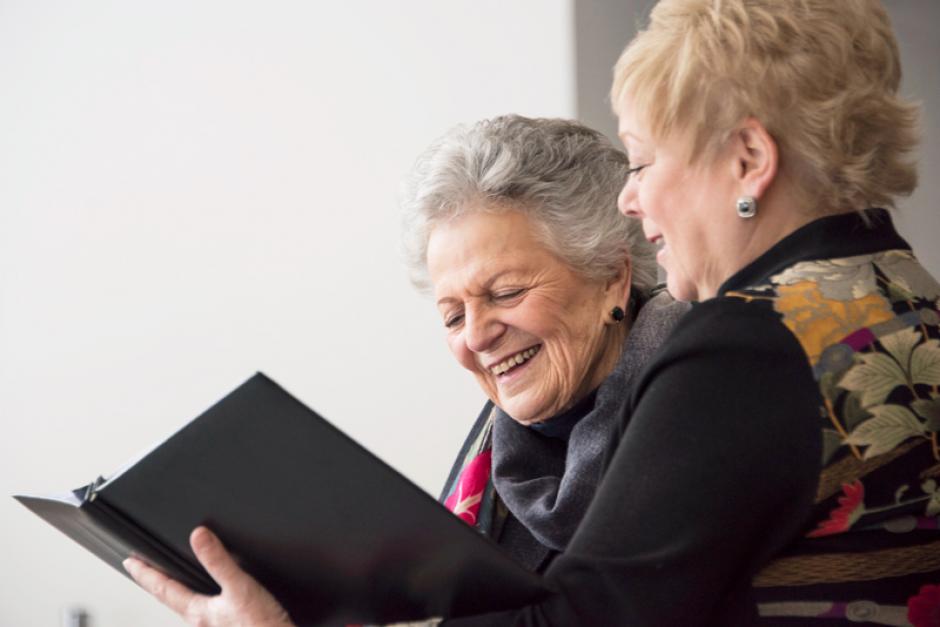 Why is it so important for Mrs. Belzberg and her children to leave this legacy gift to Alberta? "I have seen the artists, and I have seen what happens here, and I know it makes a difference to them," she said. "I love the creativity of the artists themselves, and I love what they do. I admire their guts, because they have to put themselves right out there— their whole soul out in front of everybody…. and it makes for a better world."
Mrs. Belzberg has a fierce pride in Alberta, and the ongoing role that Canada's West plays in shaping and supporting artists from across Canada and the world.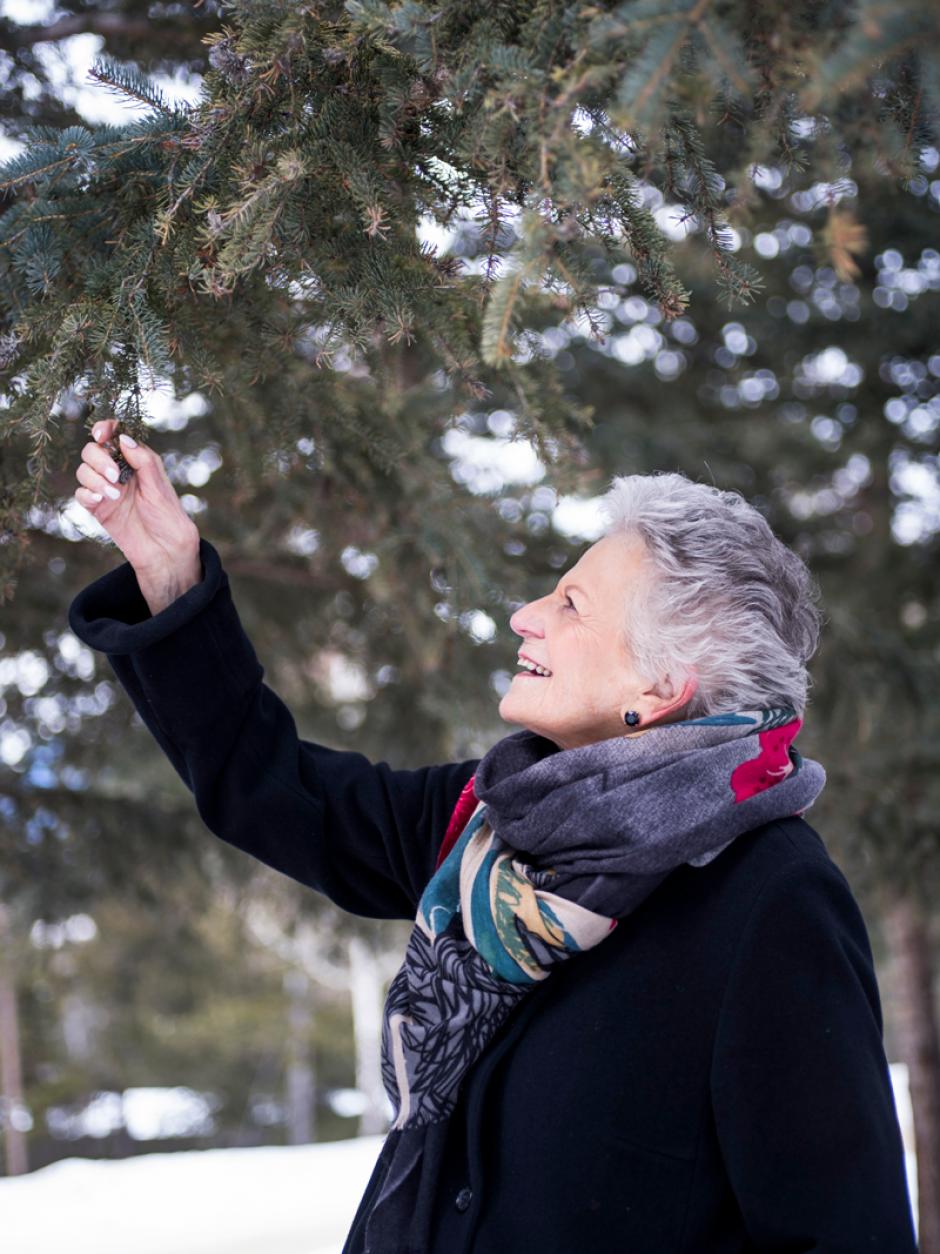 On behalf of the Board, management and staff at Banff Centre for Arts and Creativity —and more 75,000 artists who have learned, created and performed here over its 85 year history— thank you to Mrs. Belzberg and her children for their vision and generosity to the arts. When complete, the revitalized venue will be named the Jenny Belzberg Theatre. 
Banff Centre is in my heart.
For more information on the theatre project, read the theatre revitalization news release.