Banff International String Quartet Festival Concert 6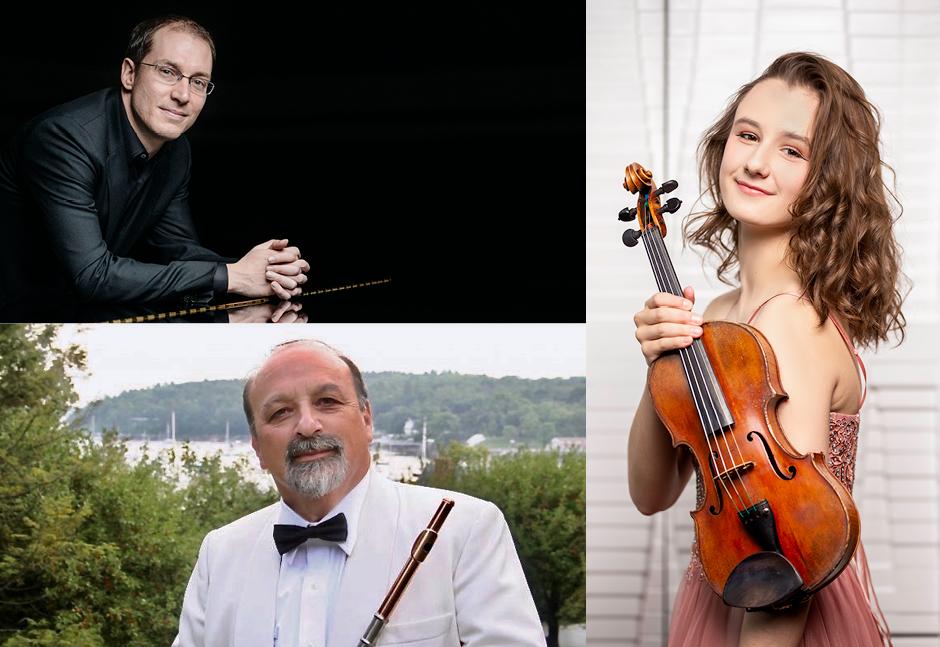 A moving and uplifting history — set to music — that reveals the rich life of one of the first internationally renowned female violinists.
BISQFest 2023 Concert 6 features a presentation of The Nightingale's Sonata, a program with projected historical photographs and narration by the author, interspersed with music by César Franck.
Dr. Thomas Wolf, author & narrator
Anna Štube, violin
Gilles Vonsattel, piano
César Franck: Sonata in A Major for Violin and Piano
    Allegretto ben moderato
    Allegro    
    Ben moderato: Recitativo-Fantasia
    Allegretto poco mosso
Spanning generations, from the shores of the Black Sea to the glittering concert halls of New York, The Nightingale's Sonata is a richly woven tapestry centered around violin virtuoso Lea Luboshutz. Woven throughout this luminous odyssey of the story is Cesar Franck's "Sonata for Violin and Piano." As Lea was one of the first-ever internationally recognized female violinists, it is fitting that this pioneer was one of the strongest advocates for this young boundary-pushing composer and his masterwork. 
Gilles Vonsattel
Swiss-born American pianist Gilles Vonsattel is an artist of extraordinary versatility and originality. He is the recipient of an Avery Fisher Career Grant, winner of the Naumburg and Geneva competitions, and was selected for the 2016 Andrew Wolf Chamber Music Award. He has made appeared with the Boston Symphony Orchestra, Orchestre Symphonique de Montréal, San Francisco Symphony, Munich Philharmonic, Detroit Symphony, Chicago Symphony, and Philharmonisches Staatsorchester Hamburg while performing recitals and chamber music at Ravinia, Tokyo's Musashino Hall, Wigmore Hall, the Lucerne Festival, Bravo! Vail, Chamber Music Northwest, the Santa Fe Chamber Music Festival and Music@Menlo. Deeply committed to the performance of contemporary music, he has premiered numerous works both in the United States and Europe and has worked closely with numerous notable composers including Jörg Widmann, Heinz Holliger, Anthony Cheung, and George Benjamin. Recent projects include a performance of Carlos Chávez's Piano Concerto at Carnegie Hall's Stern Auditorium with The Orchestra Now, a debut at Mostly Mozart, a critically acclaimed recording of music of Richard Strauss and Kurt Leimer with the Bern Symphony Orchestra and Mario Venzago for Schweizer Fonogramm, as well as multiple appearances with the Chamber Music Society of Lincoln Center. During the summer of 2022, Vonsattel appeared at seven of the United States' most prestigious chamber music festivals. An alum of CMS's Bowers Program, Vonsattel received his bachelor's degree in political science and economics from Columbia University and his master's degree from the Juilliard School. He currently makes his home in New York City. Vonsattel is Professor of Piano at the University of Massachusetts at Amherst and serves on the faculty of Bard College Conservatory of Music.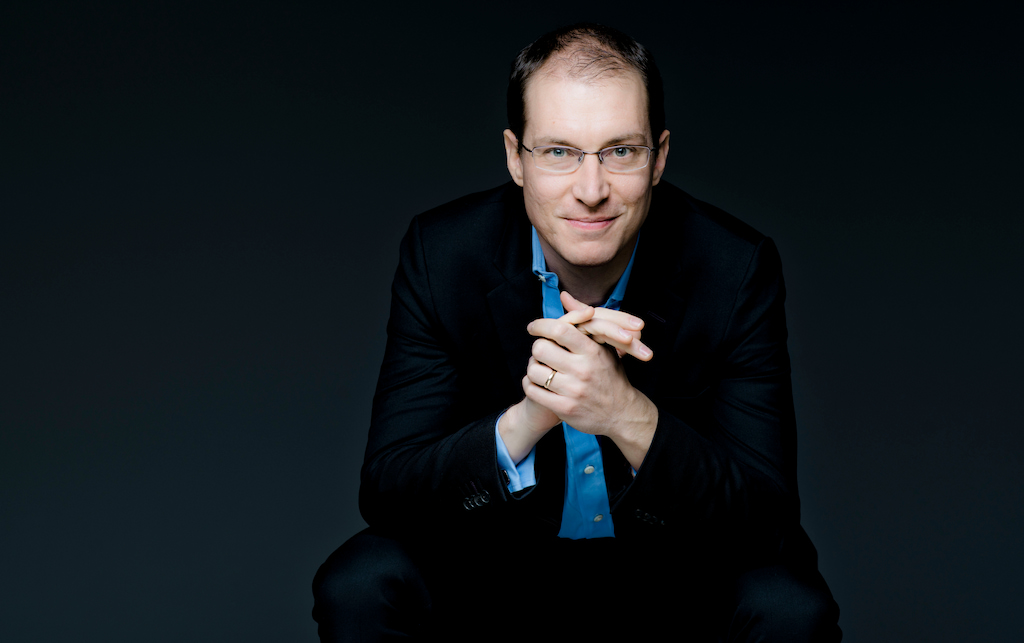 Anna Štube
17-year-old Latvian violinist Anna Štube has astounded audiences with her depth of expression and zest for the instrument throughout her international performance career devoted to sharing the compassion and humanity of music.
Featured on CBC Music's 2022 '30 Under 30' roster, Anna made her solo debut at age 13 with the Calgary Philharmonic Orchestra after receiving the Grand Prize at the Canadian Music Competition. She has been the recipient of numerous accolades for her artistry including First Prize at the 2019 OSM Manulife Competition as their youngest ever winner. Anna was recently a semi finalist of the 2022 Cooper International Violin Competition and has performed with orchestras including the Calgary Civic Symphony and Kensington Sinfonia.
A passionate chamber musician, Anna has collaborated with preeminent artists including an appearance on NPR's 'From The Top' program in 2019 with Paul Katz and alongside the Kronos Quartet as part of their 'Fifty For The Future' project. As a founding member of Trio Savyon, Anna completed a recital tour in Israel with subsequent performances at the renowned Rockport Chamber Music Festival in 2019 and
for the Calgary Philharmonic Society. Anna was recently invited back to the Rockport Festival concert series as a soloist in 2022. She has also worked with distinguished musicians such as Noah Bendix-Balgley, Christian Tetzlaff, Pinchas Zukerman, Mihaela Martin, and Philip Setzer.
Anna currently studies at the Royal Conservatory of Music with Jonathan Crow and Barry Shiffman as well as at the Mount Royal Conservatory in Calgary with William Van der Sloot.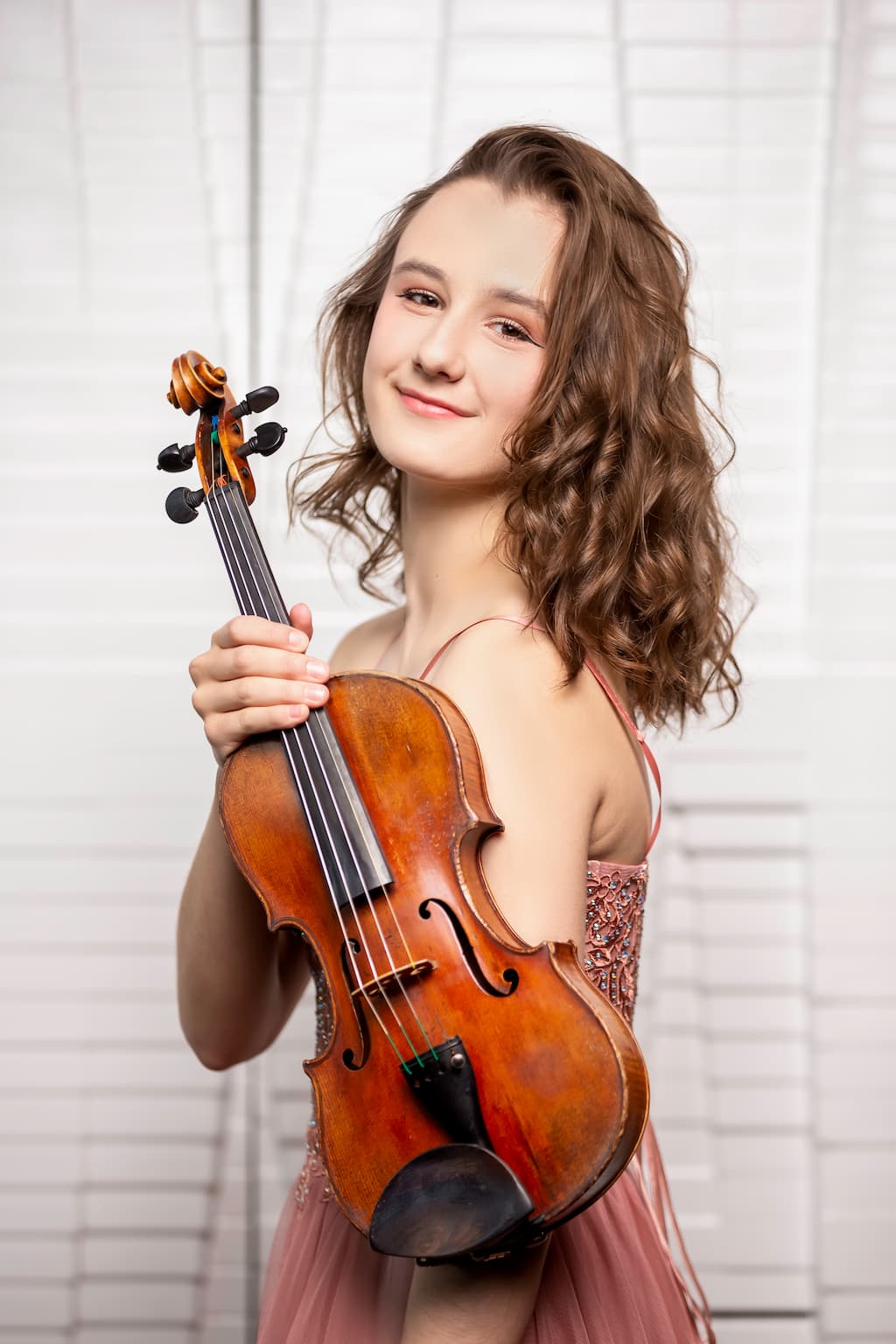 Dr. Thomas Wolf
Thomas Wolf has had a distinguished career as musician, presenter, administrator, educator, consultant and author. A flute soloist with the Philadelphia Orchestra at the age of sixteen, he founded Bay Chamber Concerts in Rockport, Maine that same year and helped lead the organization for over five decades. He served as flutist and company manager for his Uncle Boris Goldovsky's opera company, leading fifteen national tours and was the founding executive director of the New England Foundation for the Arts. For a number of years, he taught at Harvard University and since 1983 he has served as consultant to major cultural organizations through WolfBrown, his international consulting firm. He is the author of many books including The Nightingale's Sonata, which will form the basis of his performance at the Banff Festival.