Viano String Quartet with Marc-André Hamelin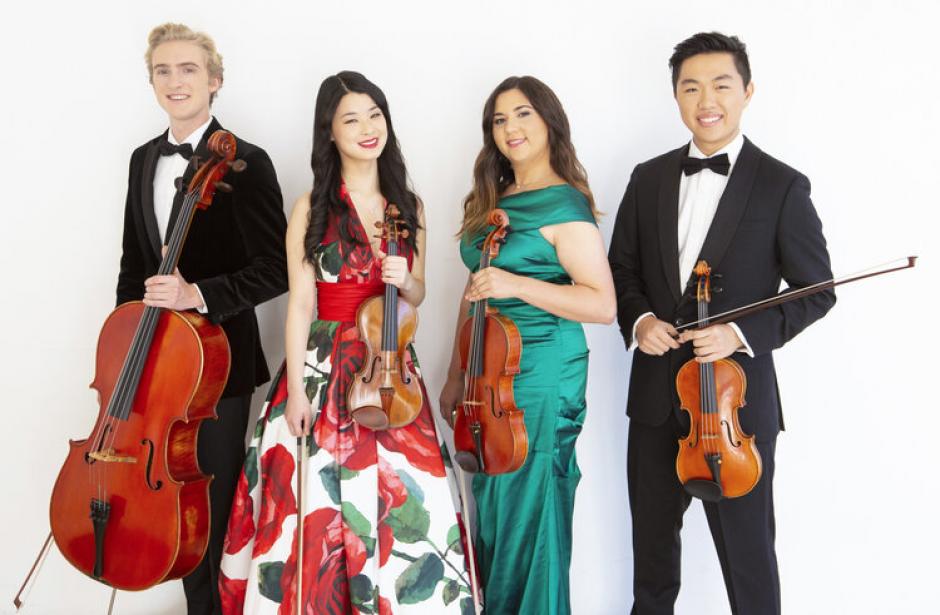 Missed the event? Recordings are now available. 
Watch Recording

First place laureates from the 13th Banff International String Quartet Competition, the Viano Quartet have been praised for their "huge range of dynamics, massive sound and spontaneity"(American Record Guide). Joined by Canadian pianist Marc-André Hamelin, "A performer of near-superhuman technical prowess" (The New York Times), this concert will be a powerful presentation of musical forces!

Recorded in Shalin Liu Performance Center, Rockport, MA. 

Viano String Quartet
Lucy Wang and Hao Zhou, Violin
Aiden Kane, Viola
Tate Zawadiuk, Cello

Marc-André Hamelin, Piano
Five Pieces for String Quartet (1924) | Erwin Schulhoff (1894-1942)
Viennese Waltz
Serenade
Czech folk music
Tango
Tarantella
The Evergreen (2020) | Caroline Shaw (b. 1982)
Caroline Shaw about 'The Evergreen' "One day in January 2020, I took a walk in an evergreen forest on Swiikw (Galiano Island), British Columbia, Canada. I found myself slowing down. My steps were shorter, less frequent. I stopped trying to get to my destination with any real intention or speed. Eventually I stopped moving altogether. I looked, and listened, and felt and smelled and breathed. Like a thousand thousand creatures before me there, some of them also human, I paused and wondered and thought, "There is wisdom in these trees." It's been said before, in ways more eloquent and complex than my little story here. Still."
Piano Quintet in A Major, Opus 81 (1887) | Antonín Dvořák (1841-1904)
Allegro, ma non tanto
Dumka: Andante con moto
Scherzo (Furiant): Molto vivace
Finale: Allegro
Presented in partnership with Rockport Music.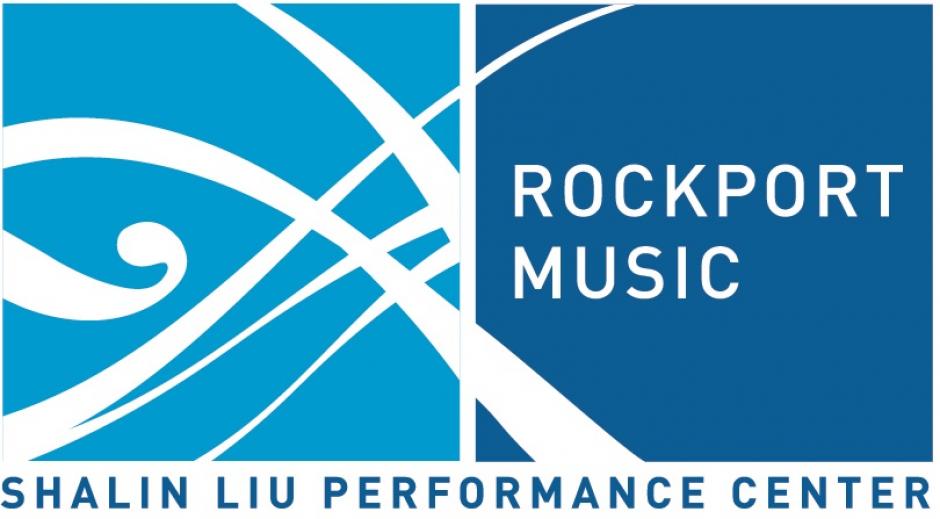 Biographies
Viano String Quartet
Praised for their "huge range of dynamics, massive sound and spontaneity" (American Record Guide), the Viano String Quartet won First Prize at the 2019 Banff International String Quartet Competition and top prizes at the Osaka and Wigmore Hall International Chamber Music Competitions, where they also received the Haydn Prize and Sidney Griller Award. Formed in 2015 at the Colburn Conservatory of Music in Los Angeles, where they are Ensemble in Residence through the 2020-21 season, the quartet has performed in venues such as Wigmore Hall, Segerstrom Center for the Arts, SOKA Performing Arts Center, and the Cerritos Center for Performing Arts. The Viano String Quartet has performed with world class musicians such as pianists Emanuel Ax and Elisso Virsaladze, violist Paul Coletti, and violinist Martin Beaver. During the 2019-20 season, the Viano performs on three continents, making debuts in Beijing, Berlin, Brussels, New York City and Vancouver.
Marc-André Hamelin
"A performer of near-superhuman technical prowess" (The New York Times), pianist Marc-André Hamelin is known worldwide for his unrivaled blend of consummate musicianship and brilliant technique in the great works of the established repertoire, as well as for his intrepid exploration of the rarities of the 19th, 20th, and 21st centuries – in concert and on disc – earning his place as a true icon of the piano.
The summer of 2021 finds Mr. Hamelin returning to live performances with the Minnesota Beethoven Festival, Chamber Music Northwest and in recital for San Francisco Performances which includes the world premiere of his piano quartet Nowhere Fast with the Alexander String Quartet, a SFP commission. Later in the summer he returns to Festival International de Launadiere to perform all five Beethoven piano concerti over two nights with the Orchestre Métropolitain and music director Yannick Nézet-Séguin then overseas for recitals at the Schubertiade and in Dubai.
An exclusive recording artist for Hyperion Records, his discography includes more than 60 albums, with notable recordings of a broad range of repertoire. In 2020, Hyperion released two acclaimed albums by Mr. Hamelin – one a solo disc of Liszt and Thalberg opera transcriptions, and the other piano sonatas of composer/pianist Samuil Feinberg.
Mr. Hamelin has composed music throughout his career, with nearly 30 compositions to his name. The majority of those works – including the Études and Toccata on L'Homme armé, commissioned by the Van Cliburn International Piano Competition – are published by Edition Peters. His other most recent work, Suite à l'ancienne (Suite in the old style), was premiered in February 2021 by pianist Rachel Naomi Kudo with funding from her Gilmore Young Artist Award.
Mr. Hamelin makes his home in the Boston area with his wife, Cathy Fuller, a producer and host at Classical WCRB. Born in Montreal, he is the recipient of a lifetime achievement award from the German Record Critics' Association and has received seven Juno Awards and eleven GRAMMY nominations, the 2018 Jean Gimbel Lane Prize in Piano Performance awarded by Northwestern University's Bienen School of Music and in December 2020 was awarded the Paul de Hueck and Norman Walford Career Achievement Award for Keyboard Artistry from the Ontario Arts Foundation. He is an Officer of the Order of Canada, a Chevalier de l'Ordre du Québec, and a member of the Royal Society of Canada.