Emerging Writers Residency: Poetry 2023 - Faculty Readings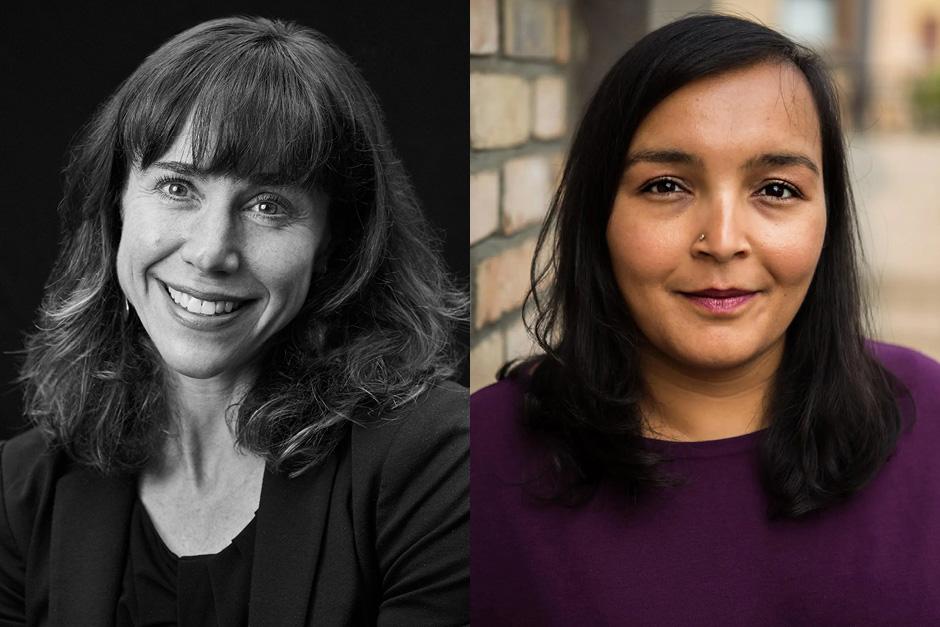 Join us for an evening of free readings by our esteemed faculty of the Emerging Writers Residency, Suzanne Zelazo and Sharanpal Ruprai.
Both writers have left an indelible mark on the literary landscape, and are keen to bring their words to life through a captivating evening event. Be prepared to be enthralled by their evocative poetry, literary prowess and ability to resonate with readers of all backgrounds. We promise an unforgettable experience that celebrates the power of words.
Bio - Suzanne Zelazo
Suzanne Zelazo is a writer, editor, and educator. A former pro triathlete, Suzanne's various artistic projects seek to integrate creative expression and the body. She is a Chalmer's Art Fellowship recipient and the author of the poetry collections Lances all Alike and Parlance (Coach House), as well as the editor and co-editor of a number of collections on and by female artists including Incarnations: The Photography of Janieta Eyre (Coach House), Body Sweats: The Uncensored Writings of Baroness Elsa von Freytag-Loringhoven (MIT Press) and Florine Stettheimer: New Directions in Multimodal Modernism (Book*hug). Suzanne's short film and kinetic poem "Satin Semaphore" was featured in the dance: made in Canada film festival in 2020. She wrote and produced the radio documentary "Flow" for CBC Ideas. Suzanne currently teaches in the Creative Writing Program at York University.
Bio - Sharanpal Ruprai
Dr. Sharanpal Ruprai (she/her) is an Associate Professor and is the Chair of the Department of Women's and Gender Studies at the University of Winnipeg. Dr. Ruprai is an internationally recognized writer, her début poetry collection, Seva was shortlisted for the Stephan G. Stephansson Award for Poetry by the Alberta Literary Awards in 2015. Her second collection, Pressure Cooker Love Bomb, was shortlisted for the prestigious 2020 Annual Lambda Literary Awards, the Robert Kroetsch award for poetry, the Lansdowne Prize for Poetry and was the Goldie Finalist for Poetry. She served as the poetry editor for Contemporary Verse 2: The Canadian Journal of Poetry and Critical Writing (CV2). Dr. Ruprai was the 2019-2020 Canadian Writer-in-residence at the University of Calgary.