Evolution: Classical Participant Concert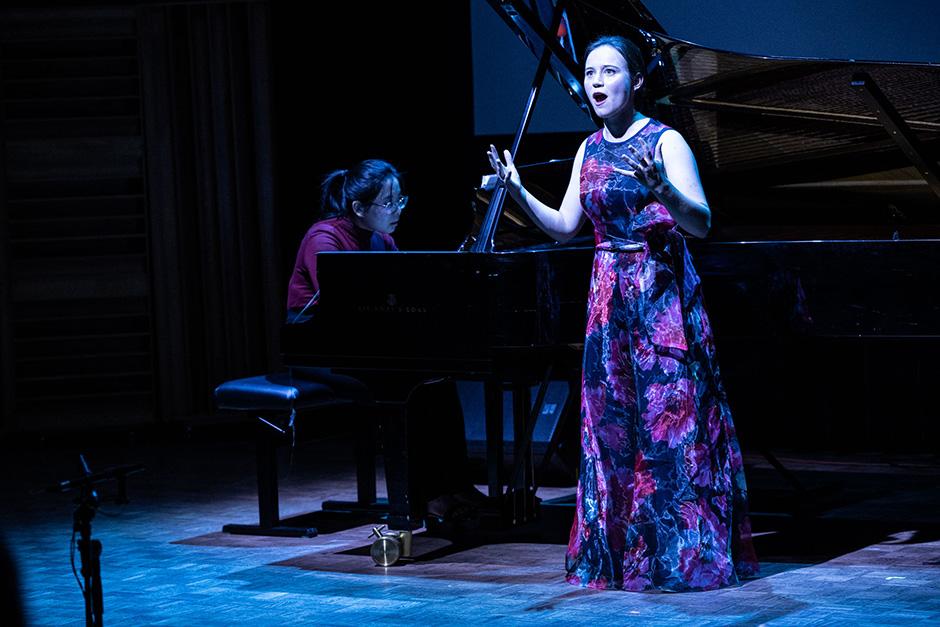 Join us for a multimedia presentation that showcases bold new approaches to classical music concert curation and production. Instrumentalists, vocalists, composers, and creators from all over the world meld tradition, innovation and new creation and showcase the evolving nature of classical music as a powerful, inspiring and engaging contemporary art form. 
Whether you are a seasoned classical music enthusiast, or simply enjoy live music and are curious about the evolving landscape of classical music, this is a live music experience not to be missed.
PROGRAM
*Please note: There are fast/flashing lights and loud sounds in this concert
EXTENDED MUSIC COLLECTIVE
Jaume Darbra Fa (flutes), Nina Vanhoenacker (cello), Stef Van Vynckt (harp)
LAST CALL
Beware Of  (2007-2022)  -  Anna Clyne
Alto Flute, Cello, Harp and Electronics
A map of all the places you could be, yet are not  -  Marie Lévêque and Benjamin Portzen
Alto Flute, Harp and Electronics with Marie Lévêque (voice, dance)
(World Premiere)
we drifted o'er the harbour bar  -  Kalaisan Kalaichelvan
Alto Flute, Harp
(World Premiere)
Schwelle (2019)  -  Sarah Nemtsov
Cello, Harp
Field recordings: Anuj Bhutani and Extended Music Collective    
Land acknowledgement voice: Marie Lévêque
Poem (and translation): Steven Van Der Heyden                
Poem recitation: Eve Van Avermaet (Flemish) Patricia O'Callaghan (English)
Seeds: West Coast Seeds | Organic Seeds                                  
Video recording in Banff Centre for Arts and Creativity, Treaty 7 territory, on the 12th of August, 2023
INLAND OCEAN
Anuj Bhutani (vocals), Martin Daigle (percussion), Nolan Ehlers (percussion), Marie Lévêque (dance) and Zoe Markle (double bass)
How Long  -  Anuj Bhutani 
Re-imagined by Anuj Bhutani, Martin Daigle, Nolan Ehlers, Marie Lévêque, and Zoe Markle