Wîchoîe Ahiya Concert featuring Eekwol and Dale Mac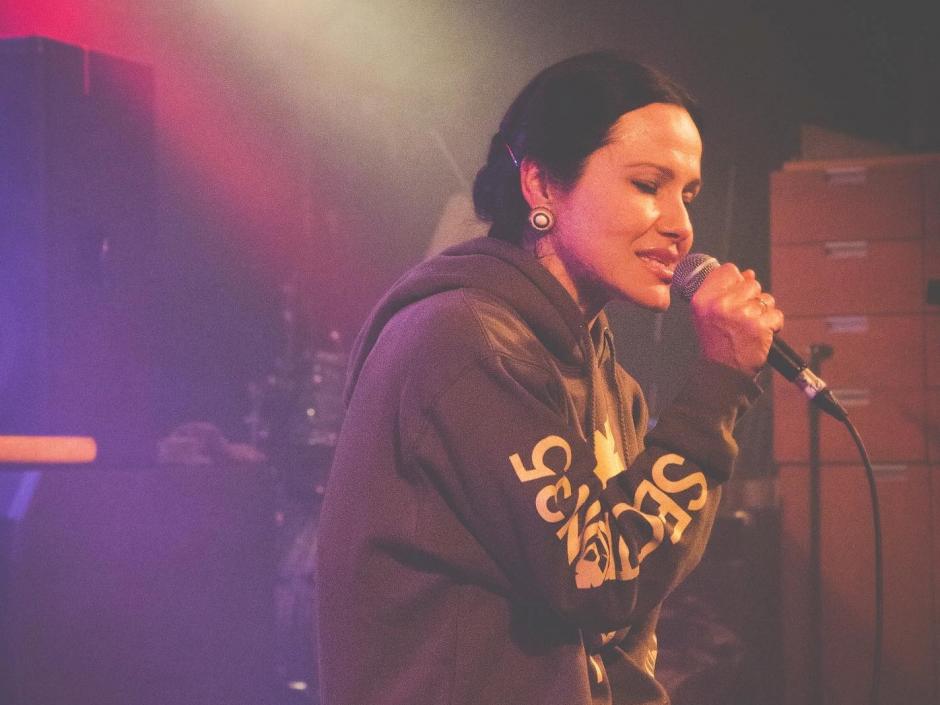 Indigenous Arts is hosting two concerts showcasing the participants and faculty of the Wîchoîe Ahiya Singer Songwriter Residency!
Inspired by Elder Buddy Wesley, Wîchoîe Ahiya ("Wee-cho-ee-ay A-hee-ya") means "singing words" in Stoney Nakoda. The Wîchoîe Ahiya Indigenous Singer Songwriter Residency invites Indigenous singer songwriters to deepen their creative practice as they explore the entire process of songwriting.
This first concert features program participants presenting new works, and is co-hosted by faculty Dale Mac and Eekwol.
Co-hosted by:
Dale Mac
Dale Mac is from White Bear First Nations, Saskatchewan. His storytelling and music are backed by his soulful and energetic guitars. Whether performing acoustic roots in venues or rock-based stage shows, Dale's guitar is the energy behind his style. His influences include Pearl Jam, Clapton, Gord Downie, and Springsteen. Dale's songs and lyrics are based around Canadian landscapes and settings.
Dale's second EP "American Horse" was nominated for Indigenous Artist Of The Year at the 2018 Sask Music Awards.
He was nominated for the 2021 Industry Achievement Award at the Sask Music Awards for his work with Indigenous Arts boards and bridging communities. Dale also works towards creating opportunities for the next generation of Indigenous artists.
His third album in production titled "Pežuda Road" aka Medicine Road is based on his positive stories and preserving his Nakota language through recording elders, storytellers and blending the impact of language preservation with his music.
Eekwol
Eekwol (Lindsay Knight) is an award-winning hip hop performing artist living in Saskatoon, Treaty Six Territory, originally from Muskoday First Nation. Eekwol has been making music for many years.  Her 5th full-length album titled, Good Kill was released in 2017 and the single,"Pitiful feat. 2oolman" made it to the #1 spot on the National Aboriginal Music Countdown and charted in Sirius Radio and numerous college and community stations and streaming site playlists. For 2019, she successfully received a Canada Council grant and completed a concept project with fellow lyricist, T-Rhyme titled, For Women By Women. She is currently working on a new album funded by the Canada Council for the Arts to be released in the Spring of 2023.
She is currently working towards her PhD Degree at University of Saskatchewan, which she has taken along with her many years of dedication to hip hop and created something unique and astounding to give back to the community.
Along with motherhood, music and academic work, Eekwol frequently works with young people across the country as a mentor and helper. She achieves this through performances, workshops, speaking events, conferences and programs.