Opera in the 21st Century: Adoration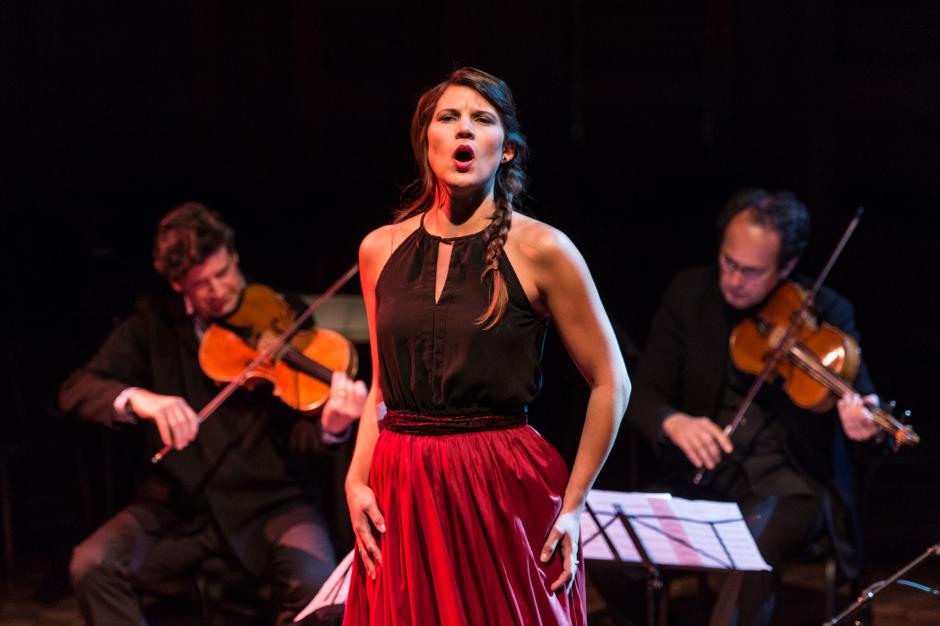 Join us for a workshop musical presentation of the new opera Adoration written by Mary Kouyoumdjian and Royce Vavrek in collaboration with Beth Morrison Projects based on the film by Atom Egoyan.
An adaptation of Atom Egoyan's film of the same name, Adoration follows Simon, an orphaned high school student. As part of a dramatic writing exercise, Simon's teacher encourages him to appropriate details from a historical terrorist attack as an event perpetrated by his parents. When his story goes viral, Simon uses the hysteria within his community and on the internet to highlight the challenges of intolerance and racism in our society. The fictional and actual circumstances of the loss of Simon's family are revealed in fragments, only fitting together with the final revelation that the prejudices of Simon's maternal grandfather led to his parents' deaths.
Experience an in-progress reading of this new work by participants in the 2023 Opera in the 21st Century program, and the opportunity to hear this opera before a fully produced premier in New York City. 
Commissioned by Beth Morrison Projects, Trinity Church Wall Street, with lead commissioner Justus Schlichting, and additional commissioning support provided by Charlotte Isaacs and Susan Bienkowski. Developed by Beth Morrison Projects in association with the University of Southern California Thorton School of Music, Opera Department, and Banff Centre. Produced by Beth Morrison Projects in association with Trinity Church Wall Street. Additional support provided by the Virginia B. Toulmin Foundation, the Francis Goelet Charitable Lead Trusts, and Visionary Women. Made possible by the New York State Council on the Arts with the support of the Office of the Governor and the New York State Legislature. Supported, in part, by an OPERA America Opera Grants for Female Composers award, the Virginia B. Toulmin Foundation, and the National Endowment for the Arts. The premiere production of Adoration received funding from OPERA America's Opera Fund.
Banff Centre's Opera in the 21st Century program is generously supported by the David Spencer Endowment Encouragement Fund.