Visual Arts Lecture Series: Ackroyd & Harvey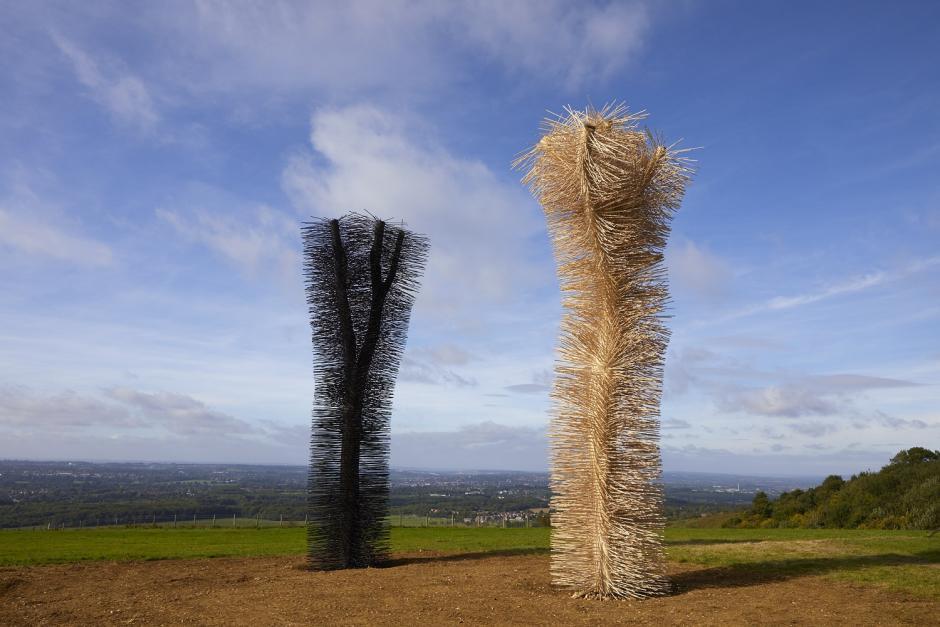 The Visual Arts Lecture Series presents talks by leading Canadian and international artists, curators and academics. Join Ackroyd & Harvey, lead faculty for Earthed, for this talk.  
Ackroyd & Harvey
Heather Ackroyd and Dan Harvey (b.1959 / 1959 in England) are internationally acclaimed for creating multi-disciplinary works that intersect art, activism, architecture, biology, ecology, and history. Referencing memory and time, nature and culture, urban political ecologies, climate breakdown, and biodiversity loss, their time-based practice reveals an intrinsic bias towards process and event.
Ackroyd and Harvey are renowned for their monumental architectural interventions, as well as their multi-award winning photographic work, in which blades of seedling grass provide a highly light-sensitive surface that the artists use to create a unique form of photography, imprinting complex images in the living material through the controlled production of chlorophyll.
Recent exhibitions include Spencer Museum of Art, Kansas; Royal Academy of Arts, London; David Attenborough Building, Cambridge, UK; Le Centquatre-Paris, France; Festival Images, Switzerland; Hangar Bicocca, Milan, Italy; Void, Derry, N. Ireland; Isabella Stewart Gardner Museum, Boston, USA; Mostra SESC des Artes, Brazil; Chicago Public Arts Program, USA; Rice Gallery, Houston, USA. The artists have been awarded numerous prizes, including the Royal Academy Rose Award, Wu Guanzhong Prize for Art and Innovation, L'Oreal Art and Science of Colour Grand Prize, NESTA Pioneer Award, and Wellcome Trust Sci-Art Award.