Visual Arts Open Lecture: Ayesha Hameed and Xenia Benivolski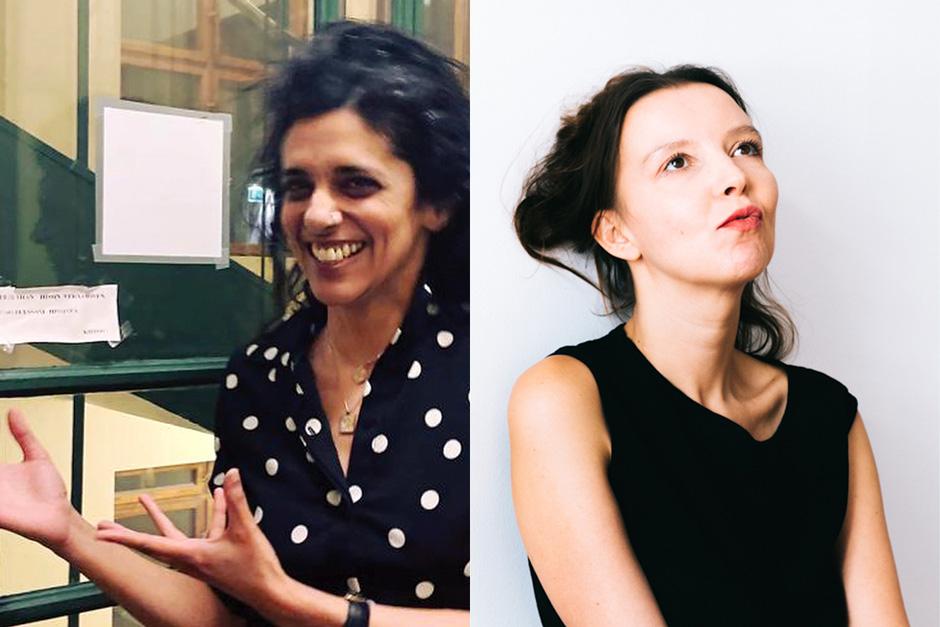 The Visual Arts Open Lecture Series presents talks by leading Canadian and international artists, curators, and academics.
Join Ayesha Hameed and Xenia Benivolski, lead faculty for the program, The Weapon of Theory as a Conference of Birds, for this talk.
This program is generously supported by the Gail and Stephen A. Jarislowsky Outstanding Artist program.
Hosted by Ayesha Hameed and Xenia Benivolski
Ayesha Hameed
Ayesha Hameed (London, UK) explores the legacies of indentureship and slavery through the figures of the Atlantic and Indian Oceans. Her Afrofuturist approach combines performance, sound essays, videos, and lectures. Hameed examines the mnemonic power of these media – their capacity to transform the body into a body that remembers. The motifs of water, borders, and displacement, recurrent in her work, offer a reflection on migration stories and materialities, and, more broadly, on the relations between human beings and what they imagine as nature. Recent exhibitions include Liverpool Biennal (2021), Gothenburg Biennale (2019, 2021), Lubumbashi Biennale (2019) and Dakar Biennale (2018). She is co-editor of Futures and Fictions (Repeater 2017) and co-author of Visual Cultures as Time Travel (Sternberg/MIT 2021). She is currently a Senior Lecturer in Visual Cultures at Goldsmiths University of London and a Kone Foundation Research Fellow.
Xenia Benivolski
Xenia Benivolski curates writes and lectures about sound, music and visual art. Her writing appears in art publications such as e-flux journal, Artforum, Art-Agenda, Infrasonica, and academic journals. In Toronto she was co-director and curator at SUGAR between 2017 and 2020 where she co-curated the exhibition Pickle Politics with Slavs and Tatars, and published the reader Shapeshift. She was also a founder of the collective-run 8eleven gallery, organizer of the critical forum Open Sesame and editor of the Rearviews publication series. Currently she is working with the archive of Latvian outsider artist Zanis Waldheims and co- producing a first monograph for the artist in 2023. She is also curating You Can't Trust Music at e-flux.com, a research project connecting sound-based artists, musicians and writers to explore together the way that landscape, acoustics and musical thought contribute to the formation of social and political structures. Xenia collaborates with Second Spring, an experimental record label and contributes to the Worker as Futurist project at Lakehead University.