Visual Arts Open Lecture Series: Zachari Logan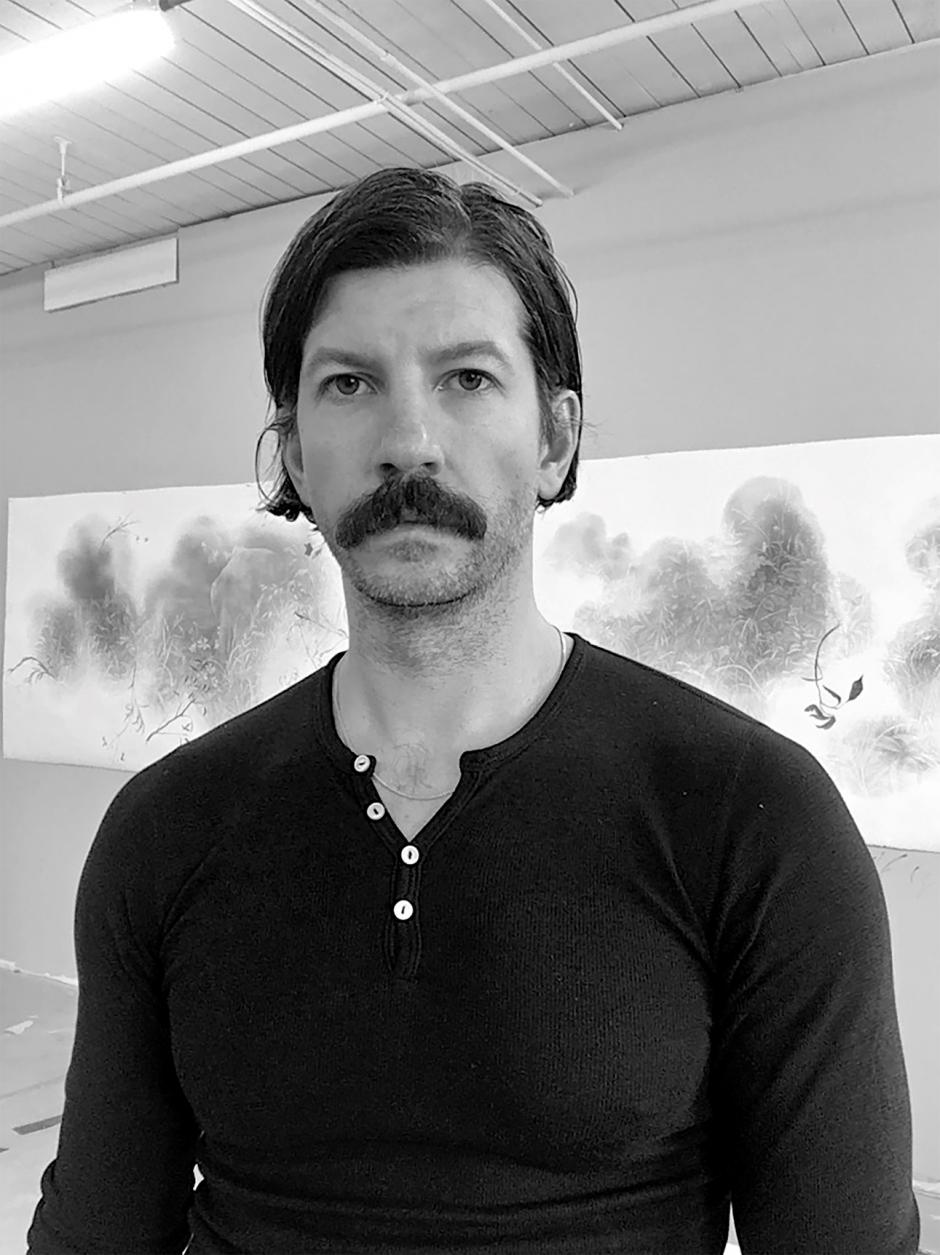 The Visual Arts Lecture Series presents talks by leading Canadian and international artists, curators, and academics.
Join Visual Art residency faculty, Zachari Logan, for an engaging artist talk where he delves into his captivating world of large-scale drawing, ceramics, and installation art. Drawing from a rich tapestry of past and present work, Logan's exploration initially centered around his own body as an exclusive site of discovery. However, in his recent creations, his body continues to play a pivotal role but takes on a new dimension as a catalyst rather than the sole focus. Through a strategic embrace of visual quotations derived from his surroundings and personal experiences, Logan beautifully redefines his body as a queer embodiment of nature.
This captivating shift in narrative opens up a world of contemplation, touching on notions of beauty, mortality, empirical examinations of the landscape, and the interplay of art-historic motifs. Discover the profound layers of meaning and thought behind Logan's art in this enlightening artist talk event.
Biography: Zachari Logan
Canadian artist Zachari Logan (b. 1980) works mainly with large-scale drawings, ceramics, and installation practices, evolving a visual language that explores the intersections between identity, memory, and place. Using his body as a site of exploration, and employing a strategy of visual quotation, Logan re-wilds his body as a queer embodiment of nature. This narrative shift engages ideas of beauty, mortality, landscape, and overlapping art-historic motifs that underline a fundamental interconnection of the human as nature.
Logan has exhibited throughout North America, Europe and Asia and is found in private and public collections worldwide, including National Gallery of Canada, Art Gallery of Ontario, Remai Modern, McMichael Canadian Art Collection, and the Leslie-Lohman Museum, among others. Logan has participated in numerous residencies, including Vienna's Museums Quartier MQ21 Program, the International Studio & Curatorial Program in Brooklyn, and Little Bird Residency in Bulgaria and was artist in residence at the Tom Thomson Shack at the McMichael Gallery. Logan has worked collaboratively with several celebrated artists including Ross Bleckner and Sophie Calle.
Website: www.zachariloganart.com
Instagram: @zachari_logan