Looking Back: Opera at Banff Centre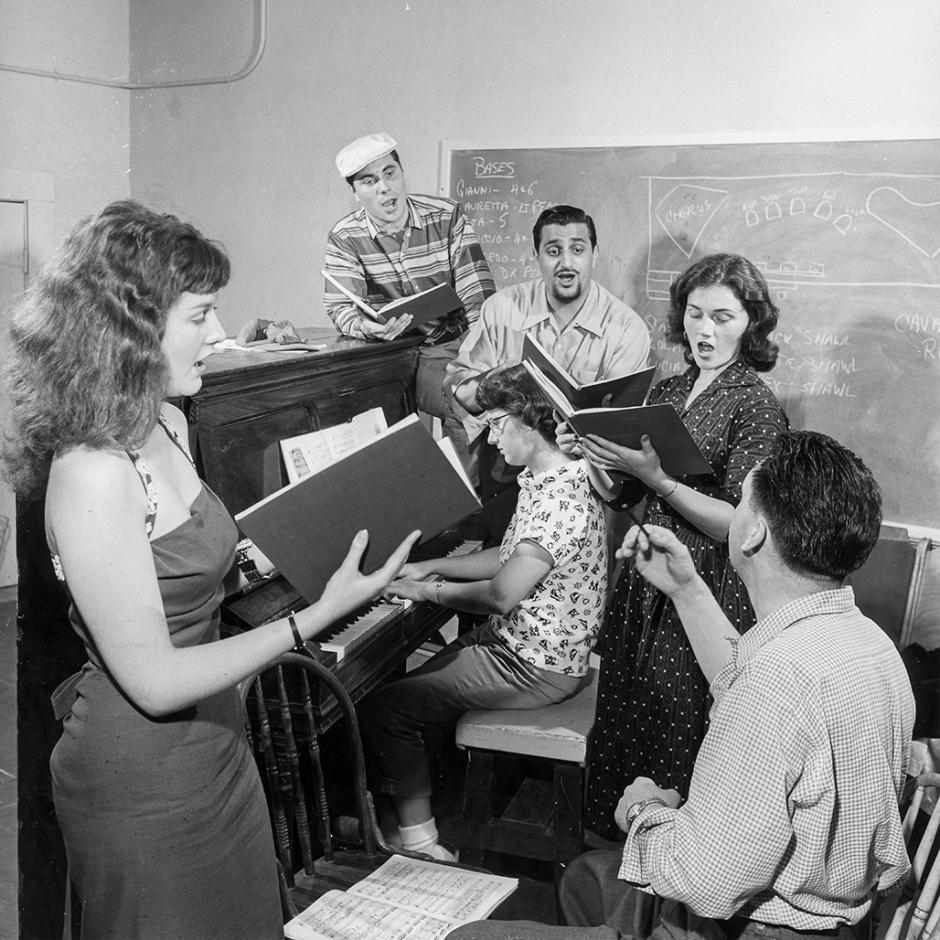 Founded in 1949, Banff Centre's Opera and Voice program began when our director Donald Cameron hired Ernesto Vinci of The Royal Conservatory to teach singing. Vinci taught and directed opera for the next 20 years, and the foundation he built created a permanent space for opera performance and training in Banff.
Pictured here are program participants in 1957 rehearsing for a performance of Giacomo Puccini's comic one-act opera "Gianni Schicchi." Produced by Vinci and Eileen Higgin, "Gianni Schicchi" was featured on a double bill with Gian Carlo Menotti's "The Old Maid and the Thief." Opening at the Banff Auditorium on August 2 and 3, the program traveled to Edmonton and Calgary for additional performances.