40 Years of Banff Mountain Festival Posters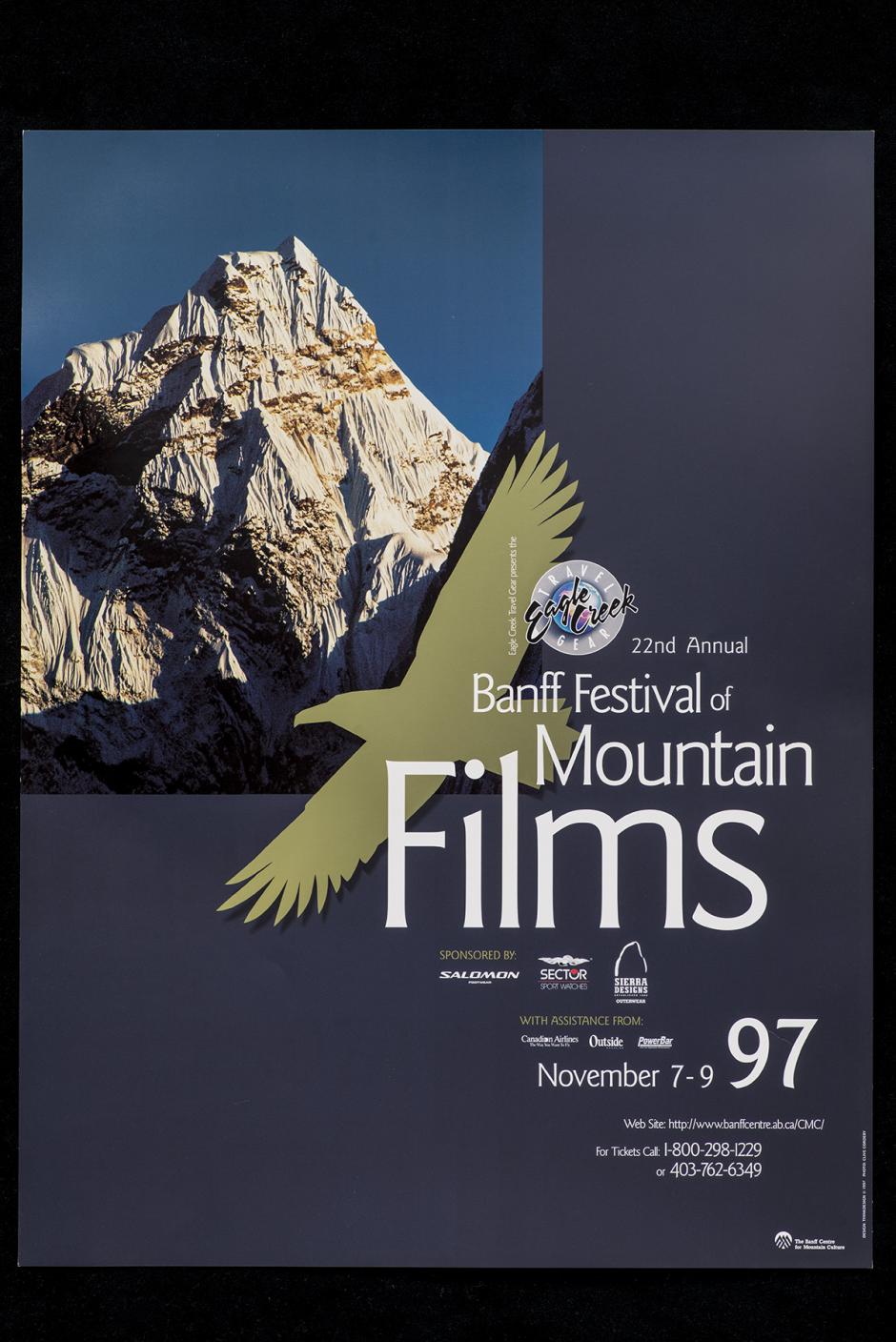 From the very beginning in 1976, the Banff Mountain Festival produced a poster to promote the events coming up that year.  As the festival evolved, so did the poster - what began as a simple sheet promoting a one-day festival of climbing films has now evolved into a glossy spread advertising a nine-day event and a year-round film tour.  
The original circular logo reminiscent of a film reel was used from the second to the seventh year (1977 - 1982) and then it was replaced in 1983 when the Festival came under the direction of The Banff Centre School of Management.  From 1978 - 1980 there is an ominous gap in the poster achives - somewhere out there, a die-hard dirt-bag climber most likely possesses a dusty collection hidden away in their camper van.  1985 - 1988 have not been digitized so are currently only available in our exhibit setup in the Max Bell Building at The Banff Centre.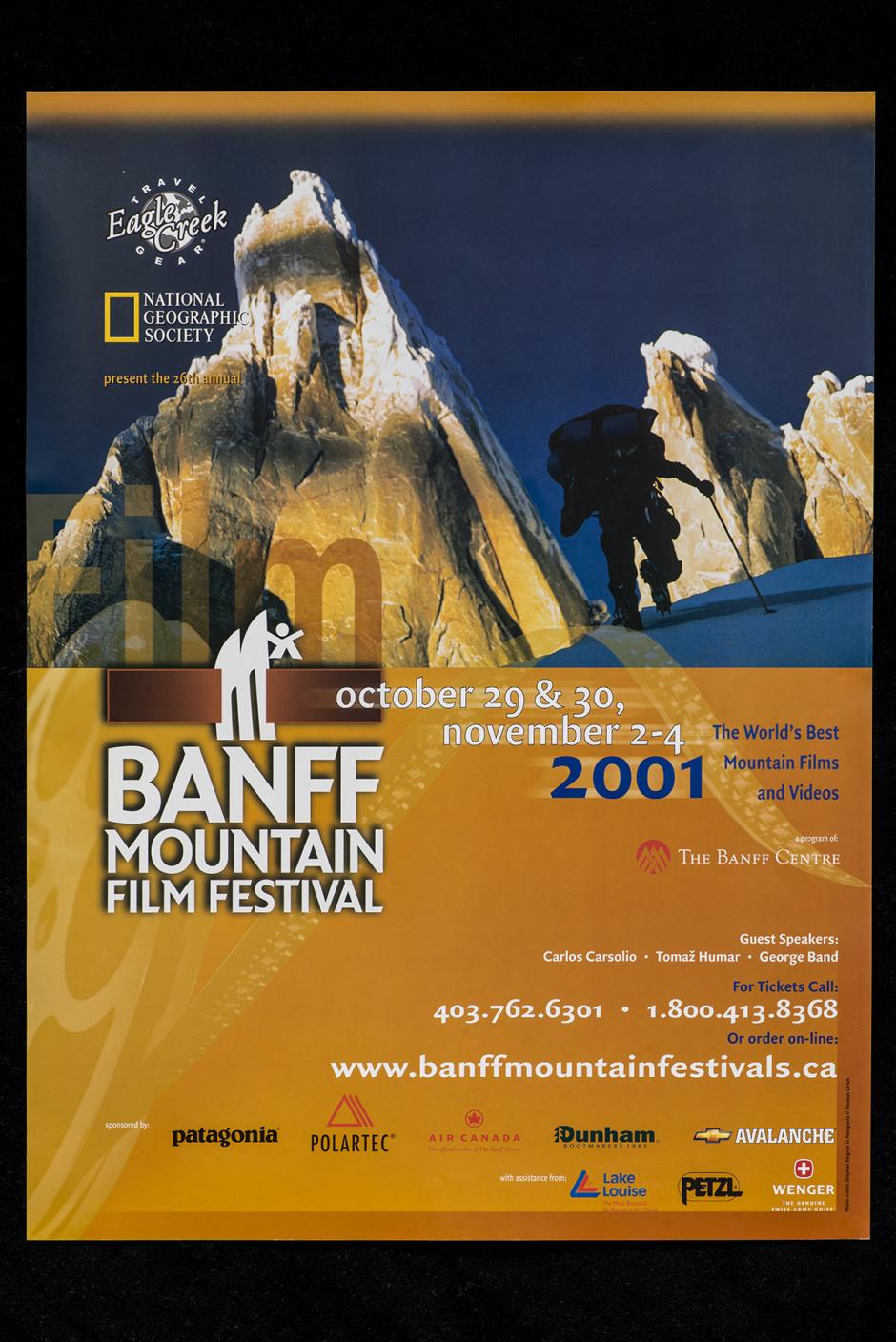 40 Years of Banff Mountain Festival Posters