Book Review: 'Medicine Walk' by Richard Wagamese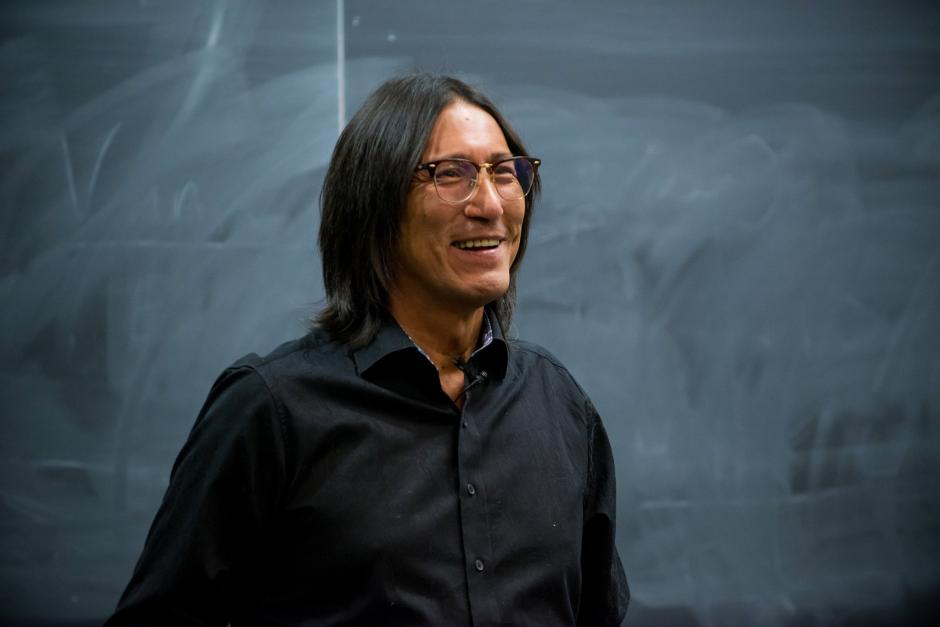 Richard Wagamese is a brilliant storyteller. Full stop.
A multiple award winner, he is truly one of Canada's foremost writers who adds a strong aboriginal voice to Canada's literary scene. Wagamese's most recent novel, Medicine Walk, is a work of art, as tragic and sorrowful as it is.
Medicine Walk follows the story of a remarkably mature 16-year-old, Franklin Starlight, who, after being abandoned by his alcoholic father, is raised by "the old man," a friend of the family. Never allowed the luxury of a happy childhood, Franklin works hard in both life and school where the rewards are few and far between. However, he revels in the virtual calm of not having to deal with an immediate family. He and the old man take to the mountains of British Columbia whenever they can, seeking solace in pine-scented forests and chilled-to-the-bone streams chock full of trout. 
Franklin learns much about wild places and discovers early in life that his true expertise, like that of his ancestors, lies in living off the land.
When his dying father calls on him to take him on one last walk in the woods to find a burial site in the traditional "warrior way," Franklin agrees but is devastated by the prospect of sharing the land he loves with a drunk who, he believes, understands nothing of this landscape.
Wagamese is an expert weaver of threads of memory and emotion. He creates a tapestry of grace, reconciliation and hidden truths. His uncanny ability to discuss taboo issues like alcoholism, domestic violence, and child abuse within the everyday conversations of his characters is the secret element that pulls the reader into the story and refuses to relinquish its hold until all has been revealed, but not necessarily resolved. The genius of this writer is his ability to merge tragedy and love, horror and stillness, and this, strangely, can't help but leave the reader with a sense of hope.  
Wagamese has a rare gift for storytelling, which turns every sentence into gold and, in turn, this novel shines as a highly crafted masterpiece.