A Brief History of Theatre at Banff Centre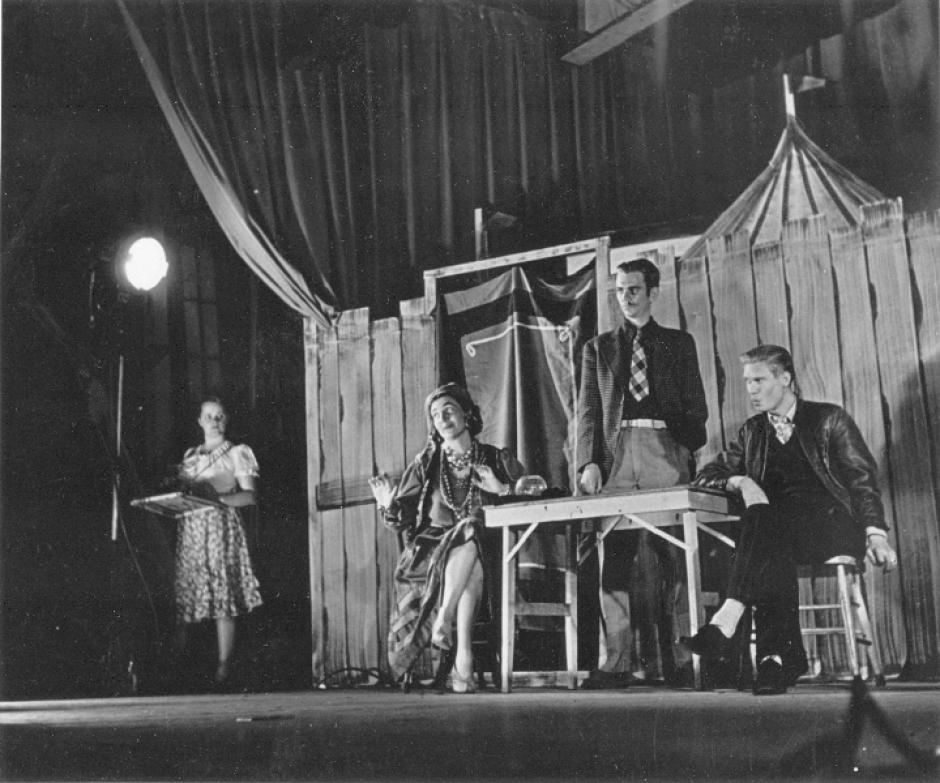 Banff Centre got its start as the Banff School of Drama in 1933. It was born during the period of political discontent and disillusionment that characterized Depression-era Alberta. In the 1920s, small, local theatre groups had begun to flourish nationwide. The movement gained momentum in the early 1930s, as the failing economy put a stop to touring shows. Suddenly, Albertans were left to their own resources for entertainment and social development.
Responding to this need, Ned Corbett, head of the University of Alberta's Department of Extension, applied for a $30,000 Carnegie Grant. In 1932, he established a travelling arts development program for the province and hired Elizabeth Haynes to teach drama, and the following year the Banff School of Drama was established.
Actors have responded enthusiastically to the program at Banff Centre ever since its inception in 1933. Back then, an unexpectedly high number of students registered for the Banff School of Drama, a summer class that was held in the old Brewster Auditorium on Banff Avenue.
Initially, the program responded to the needs of the regional, activist theatre of Depression-era Alberta. But over the years, and under the direction of prominent Canadian actors and instructors the focus of the program has shifted to meet the needs of actors across Canada.