This Celebrated Indigenous Architect Uses Nature to Inspire His Designs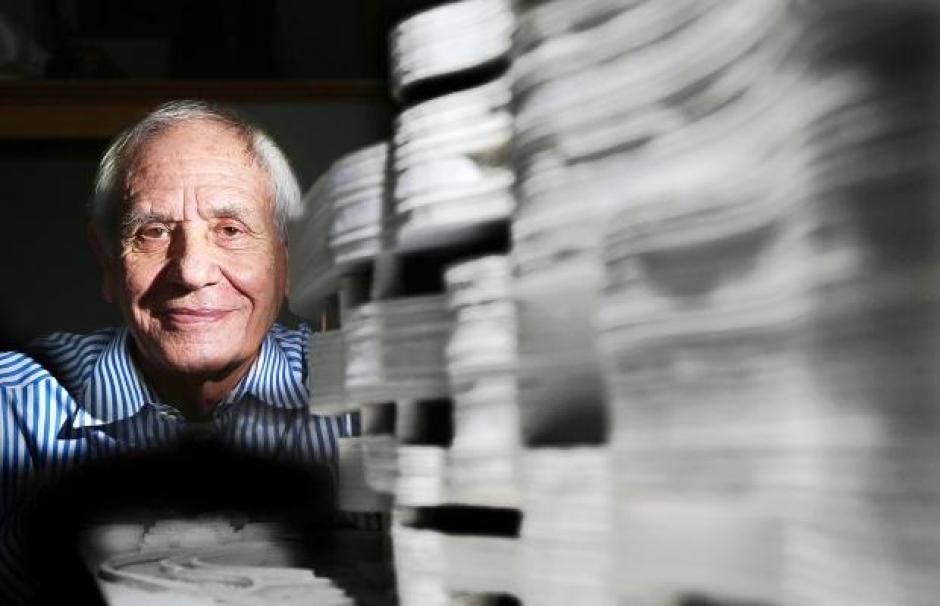 A legendary fixture in the fields of Canadian architecture and First Nations human rights, Douglas Cardinal visited The Banff Centre in the Fall of 2014 to be interviewed before a live audience for our Banff Centre Talks series. The interview, led by Sandra Laronde, tells the story of Cardinal's life, interspersed with words of wisdom and inspiration from one of Canada's most celebrated and influential artists.
After an idyllic childhood spent mostly outdoors under the Southern Alberta skies, followed by years spent inside the cold walls of Red Deer's residential schools as a youth, Cardinal headed west in a beat up van to try his artist's hand at architecture at the University of British Columbia which he did for a short time. 
Following a road trip that took him through the U.S. and Mexico, he found a mentor who took a chance on him at an architectural firm in Texas, and with whom he later completed his architecture studies at the University of Texas. It was at UT that he found himself thrust into the position of student leader in the human rights movement of the 1960s.
"There was a lot of unrest, especially with the youth in those days. Blacks and whites and all the rest of us students stood together in this cause. I was quite vocal in my stand for the basic human rights that we felt we were owed. One day one of my professors came up and told me that if I were to continue to speak as a leader of the movement, he would do everything he could to help me get through my classes with him. He felt it would be more important for me in the long run to be involved in this movement, in this moment in history, than to attend his classes. That was the beginning of my career as an activist," remembers Cardinal.
"I worked full time with the architecture firm and went to school full time at the University of Texas. It was a lot, but I ended up with such tremendous training that it was absolutely worth it," he says.
His professors at the university were very encouraging of students developing their own style. "You have to develop yourself as an individual with such discipline in training yourself that you believe you really have something unique to offer," Cardinal says. "I realized that if I could get in touch with my Indigenous background … it would mean that I could develop myself as an architect, but with a very unique signature."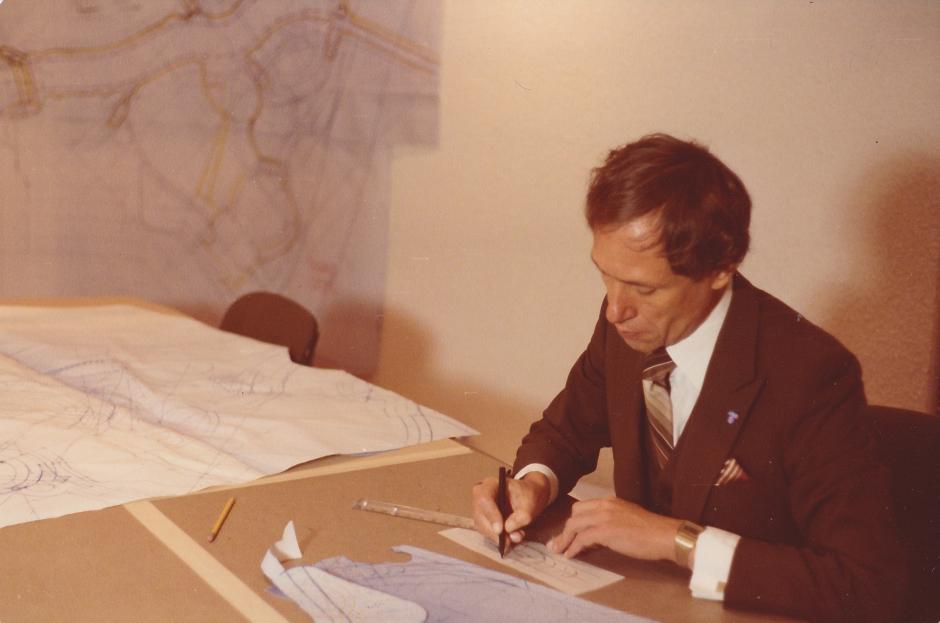 Raised with the awareness that we are all an inseparable part of the environment, Cardinal's inspiration has always been nature and the human connection with nature's flow. "Rather than viewing a particular architectural project as a sculptural or mathematical problem, I prefer to go for a walk in nature, observing the ways that nature has solved its problems, and I let it be an inspiration to me in solving mine."
His firm pioneered the use of computer-aided design (CAD) in Canada and was considered one of the leaders in the field. His landscape-inspired designs pushed CAD software to the limits of its performance and were on the leading edge of this new frontier. View his expansive portfolio for examples of this ingenuity at work on his website.
In 2001, Cardinal received a Governor General's Award in Visual and Media Arts, recognizing his contribution to Canadian and international architecture. He holds 14 honourary doctorates from universities across Canada and the U.S., and he continues to be an unwavering voice for First Nations rights in Canada and around the world.