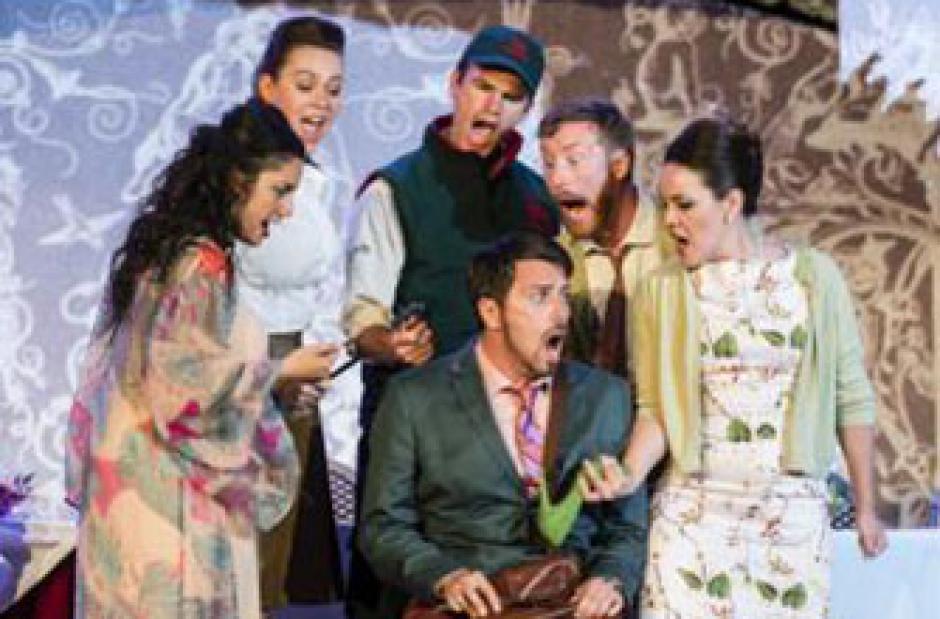 The program will also undertake a workshop of Crush, a new opera by James Rolfe (music) and Anna Chatterton (libretto), commissioned by the Canadian Opera Company. Six singers covering the roles in A Little Too Cozy will be cast in principal roles in Crush.
Set in a downtown sex club, Crush follows the amorous adventures of Donna and the trail of carnage she leaves behind. Her lover Matt is jilted and then murdered, newlyweds Anna and Otto are ravished then played against each other, and Matt's young daughter Lola is romanced and cruelly rejected. But fate awaits Donna when Matt's ghost delivers her to a beach and a chorus of watery supernatural beings. Challenged to mend her ways, Donna defies them and dives into the lake. Lovestruck Lola follows and clings fast to Donna, and both are drowned.
With original music and words by James Rolfe and Anna Chatterton, Crush is a 21st century Don Juan tale, starring a trickster antihero who crushes lives and hearts at whim—an edgy dark comedy for sexually confused times.
The roles will include:
Donna (mezzo) - rich club regular
Sam (high baritone) - Donna's assistant
Matt (bass baritone) - yesterday's lover of Donna
Lola (soprano) - Matt's 18-year-old daughter
Otto (tenor) - earnest would-be swinger, married to Anna
Anna (soprano) - ditto, married to Otto
Chorus (SATB) - cool club partiers and tough-girl bouncers