Finding Freedom Through Song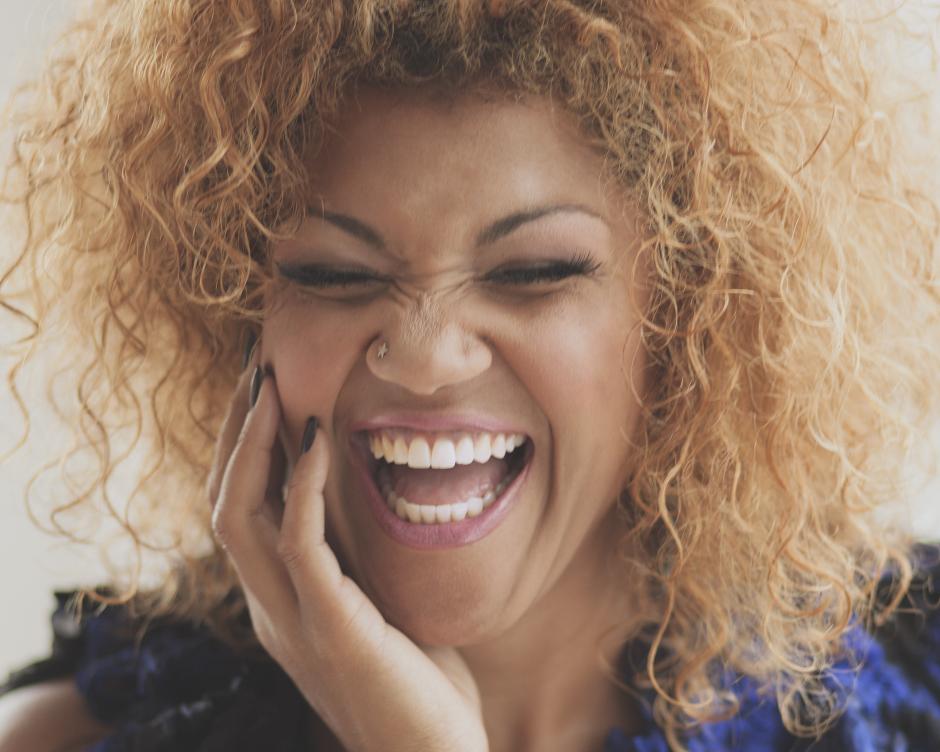 This article originally appeared in the inaugural issue of Banff Centre's InStudio magazine. Pick one up on campus today.
As the daughter of a pastor, Canadian soprano and Banff Centre alumna Measha Brueggergosman began singing in the choir of her local Baptist church. But instead of the soulful melodies of American folksongs filling her parish hall, Measha grew up with the classic hymns of Mendelssohn and Handel, which later inspired her to pursue a career as an opera singer. 
For Measha, classical music has always had a certain rigour to it—with not much room for improvisation. 
"Most of the time a song is what it is," she says. "You infuse as much of yourself as you can into the existing classical work, but at the end of the day that piece will be there long after you're gone, and it was there long before you got to it."
That's why for her latest album, Measha dug deep into her ancestry—uncovering her family history and challenging her classical training—to create a collection of African American spirituals. "My father always wanted me to do an album of old hymns and spirituals, and I couldn't have done it before now because I don't think I would have really understood the context," says Measha.
Featuring songs like "Swing Low, Sweet Chariot," "Go Tell It on the Mountain," and "Blessed Assurance," Songs of Freedom is an emotional, spiritual, and musical journey through the turbulent chapters of North American history. 
"It's by far my most personal album."
With eight studio albums under her belt, the Juno Award-winning, Grammy-nominated musician finally felt ready to create something a bit more immediate, although she admits the recording process wasn't always comfortable.
"Classical musicians do not improvise willingly," she says. When making a classical record, "You know exactly what the repertoire is and exactly how long you have to record it." 
Spirituals, on the other hand, allow for more interpretation—in fact, they demand it. The genre emerged out of Africa during the slave trade, at a time when the oppressed needed a way to communicate and express themselves. With this in mind, Measha worked with composer Aaron Davis to co-create new arrangements steeped in her personal style, layering vocals tracks and weaving in spoken word. The result is powerful and provocative.
"As Lauryn Hill as my witness, I know that having spoken word woven throughout an album can make people really think about what it is they're hearing," she says. 
"The voice is such a universal instrument that touches people on a visceral level."
That's why Measha believes it's so important for artists today—and tomorrow—to use their voices to the fullest extent. "I think art and culture is part of the narrative that is meant to influence policy. And if you don't think that as an artist, then you're underestimating your power." That also means allowing all voices to be a part of the conversation.
"We can't keep thinking that silencing dissenting opinion is a way forward, because all it does it push them further away and make them feel more marginalized," she says. Artists must keep pushing boundaries, exploring new works, and questioning society. 
"Otherwise, we might find ourselves in the same place again."
Measha's time in Banff was generously supported by the Paul D. Fleck Fellowships in the Arts Endowment. Measha performed from her newest album, Songs of Freedom, at Banff Centre in February 18 as part of Black History Month and Banff Centre's Canada 150 event series celebrating Canadian artists.