He Followed Genghis Khan's Trail 10,000km on Horseback for the Love of Adventure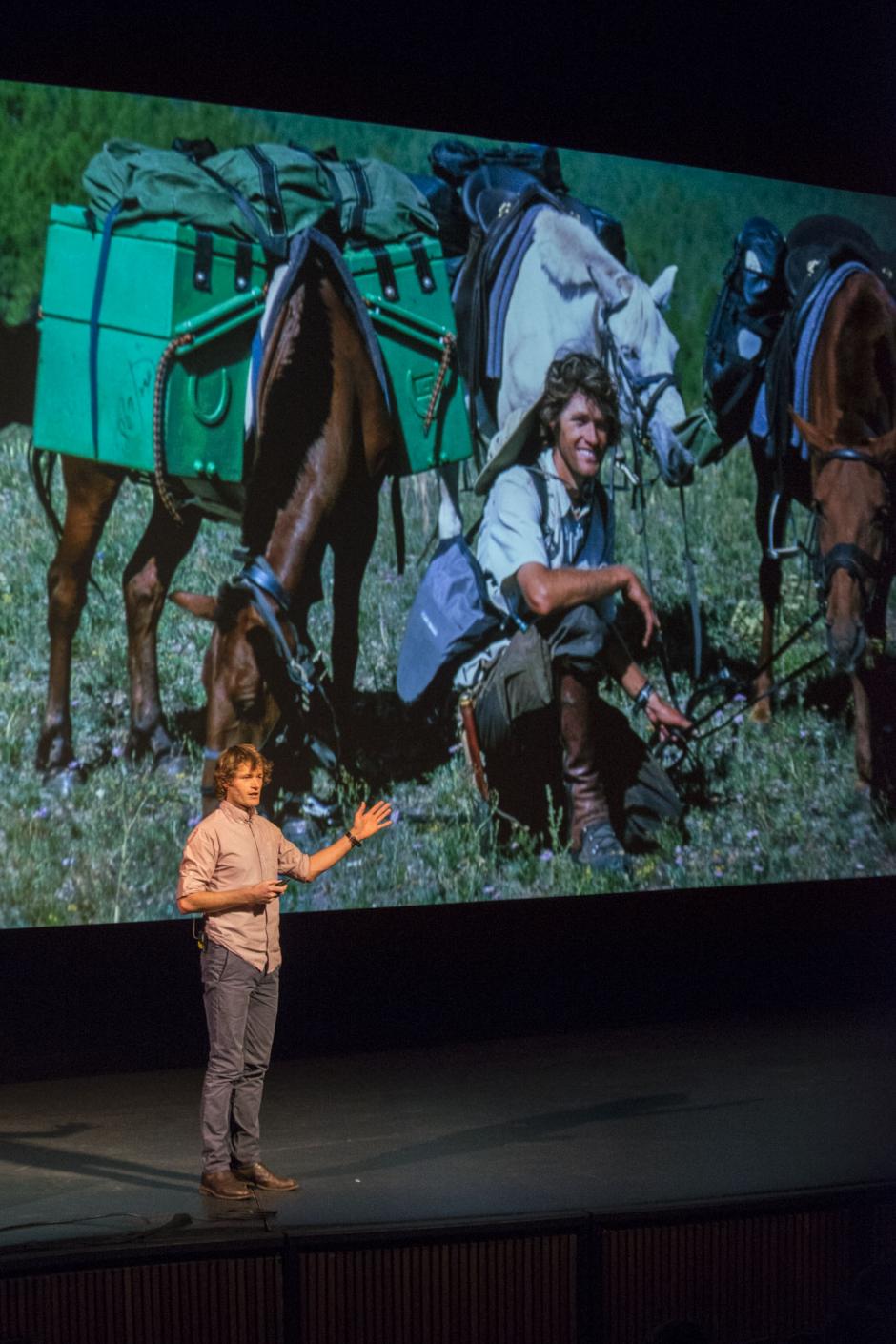 Australian filmmaker, author and outdoor guide Tim Cope is no stranger to adventure. A former contributor to Lonely Planet, Cope travelled from Moscow to Beijing on a recumbent bike for his first book, Off the Rails. 

His most recent work, On the Trail of Genghis Khan, started as a book and later became a documentary that took home the people's choice awards at the Banff Mountain Film and Book Festival in 2011. It chronicles his 10,000 km solo journey through Mongolia all the way to Hungary on horseback. 

We had a chance to speak with him and ask some questions about adventure, his work, and his time at The Banff Centre. 

Did you know you were going to write a book and make a film before you embarked on this trip? 
No I didn't, I was actually offered a book contract before I left Australia, but I said no…I wanted the adventure to be authentic. I didn't want any deadlines or pressure hanging over my head. To me that would have eroded the authenticity of the trip as a true journey because with any journey, you don't know what's going to happen.
To me, writing and filming are inseparable from the journey itself. Part of the core value of any trip is to record, and share, and document. The actual process of writing is a learning journey in itself. For me, I couldn't do a trip without writing. 
When it came down to it, how hard was it to start to write the book?
The misperception with writing a book, especially when it comes to travel writing, is that you've done the trip, you've done the hard part, all you have to do now is write it down, which is a total fallacy. Writing a book is a process and on one hand you're revisiting experiences you've had but you're actually mostly impressing on and learning new things in the process of writing.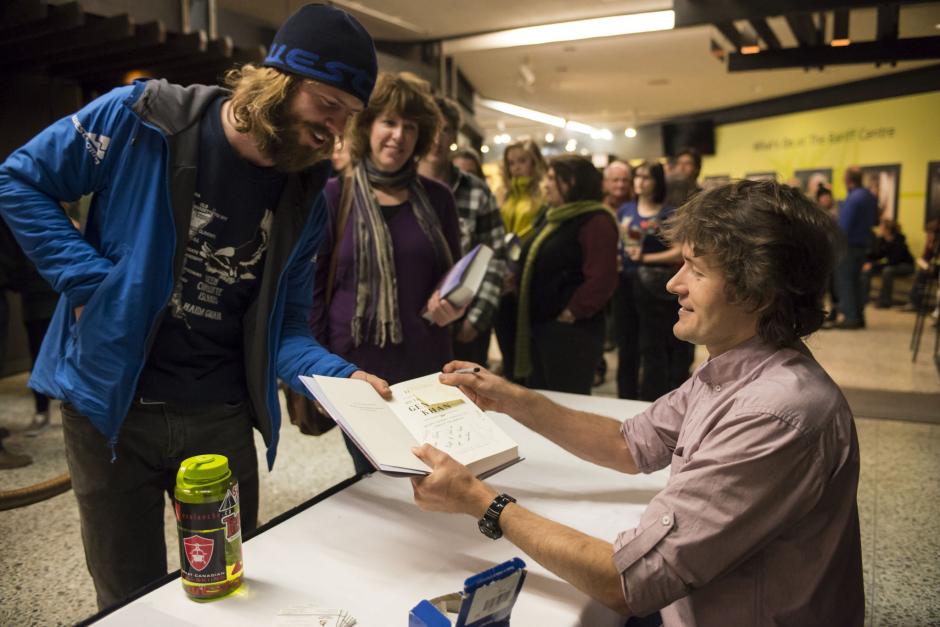 You were alone for a lot of the journey. Were there times when you felt the isolation was sucking the creativity from you?
No, not really. Creativity on a trip like that is about getting inspired by something and writing about it, or filming it. I love that creative process. The only pressure I felt was when I loved what I was experiencing but couldn't quite crystallize that experience enough when I wrote about it in my journal. I soon realized that what I had in the journal isn't that important, it's the process of doing it and writing that cements things in your mind and allows them to stay there.
What are your impressions of the time you spent here at The Banff Centre working on your book in the Leighton Artists' Studios?
I had three quarters of the first draft of the book written when I came here. I was struggling and it had taken me two to three years to even get to that point. The biggest struggle in writing a book is finding the time without distraction for long periods. When I came here it was autumn, the best time of the year. The clear air made my thoughts crisp.
Writing is a very solitary task and I felt very isolated in Australia, but here during every breakfast, every lunch, I was meeting with authors and filmmakers, many of whom were going through the same process. One of the most valuable things about the whole time here was that I got to know other authors and realized that there were other people who could relate to what I was going through. To talk with them was to talk with people who genuinely understood. We'd all go off to the Leighton Artists' Studios and do our work in our own time and then at mealtimes we'd catch up. I found that really helpful. 
It was a short time here but it was a godsend. I couldn't imagine anything more ideal for a writer.