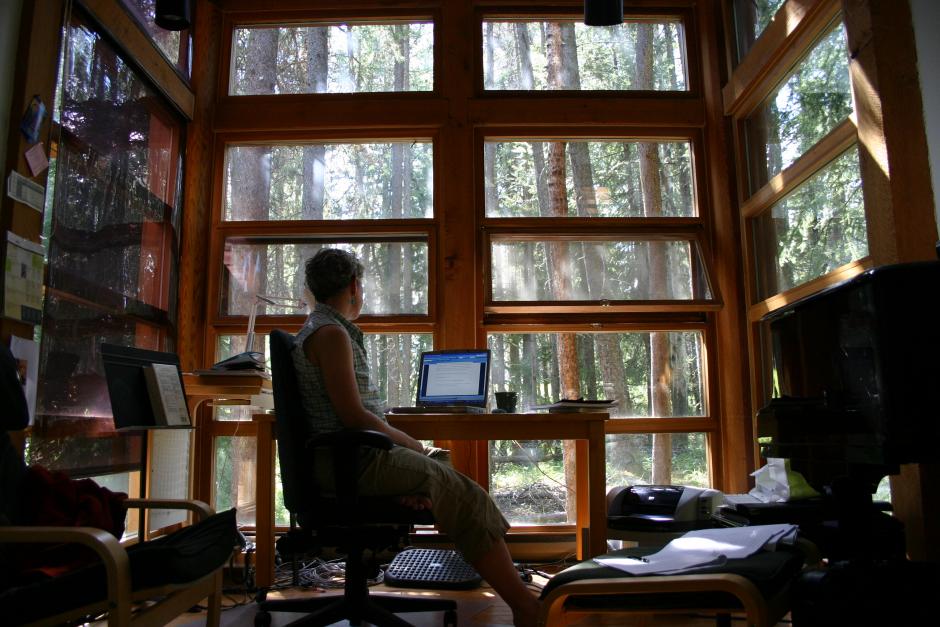 The Leighton Artists Studios is named in honour of David and Peggy Leighton. David Leighton was president of Banff Centre from 1970 to 1982. 
During his presidency, the Centre became a year-round, fully independent post-secondary institution and conference centre, attracting artists and business leaders from around the world. Peggy Leighton worked closely with her husband to create the personal, friendly atmosphere in which staff, faculty, and participants could be inspired.
In August 1985, Banff Centre's Leighton Artists Studios was formally opened by His Royal Highness Prince Philip. The nine studios quickly became the place for senior Canadian and international artists to create new work. 
More than 1,000 artists have used the studios to create novels, poetry, plays, songs, chamber works, and operas. They have choreographed dance and musical theatre, curated exhibitions and shows, and have created important visual art, films, interactive media, and television programming. Leighton artists contribute significantly to culture and the arts in Alberta, throughout Canada, and around the world.