How to Get Your Music on a Spike Lee Soundtrack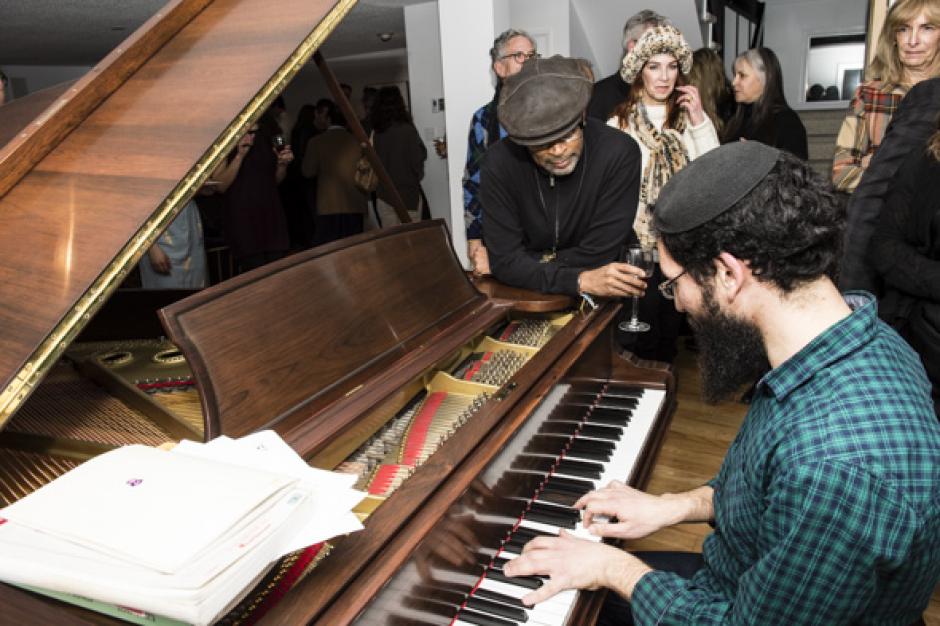 One day you're a Banff Musician in Residence, the next your original song is being featured in one of Spike Lee's films. At least, that's how it happened for jazz pianist and composer Achiya Cohen, and according to him it was life-changing. 
During his one-month stint, Cohen and fellow Jerusalem Academy of Music and Dance classmate, singer/songwriter Joseph Bouhnik, were invited to perform at a special reception after the Heather and N. Murray Edwards Legendary Leaders event, which saw Lee in conversation with the Globe and Mail journalist Ian Brown.
Spike Lee was taken by the music and after the reception asked Cohen if he would like to record the spotlight piece for potential use in one of Lee's upcoming films.
The rest, as they say, is history.
Cohen's song, "As We May Dream," has been released on the soundtrack of Spike Lee's latest film Da Sweet Blood of Jesus, a crowd-funded revenge thriller, which hit select theatres early 2015.
"This was the best experience we ever had playing for someone of his calibre," said Cohen. "You just sit there, and don't believe it." 
The Israeli musician's original composition, which incorporates a passage from the Psalms, is used twice in the film – the first time accompanying songstress Siedah Garrett, and once again as an instrumental piece.
Cohen's good fortune doesn't end there. Since appearing on the Da Sweet Blood of Jesus soundtrack, Cohen has been contacted by other producers and directors, and is now working on completing his first album.
Listen to "As We May Dream" featuring pianist/composer Achiya Cohen on piano.