Indigenous Kids Finding Their Own Voice With Storyweaver Angela Loft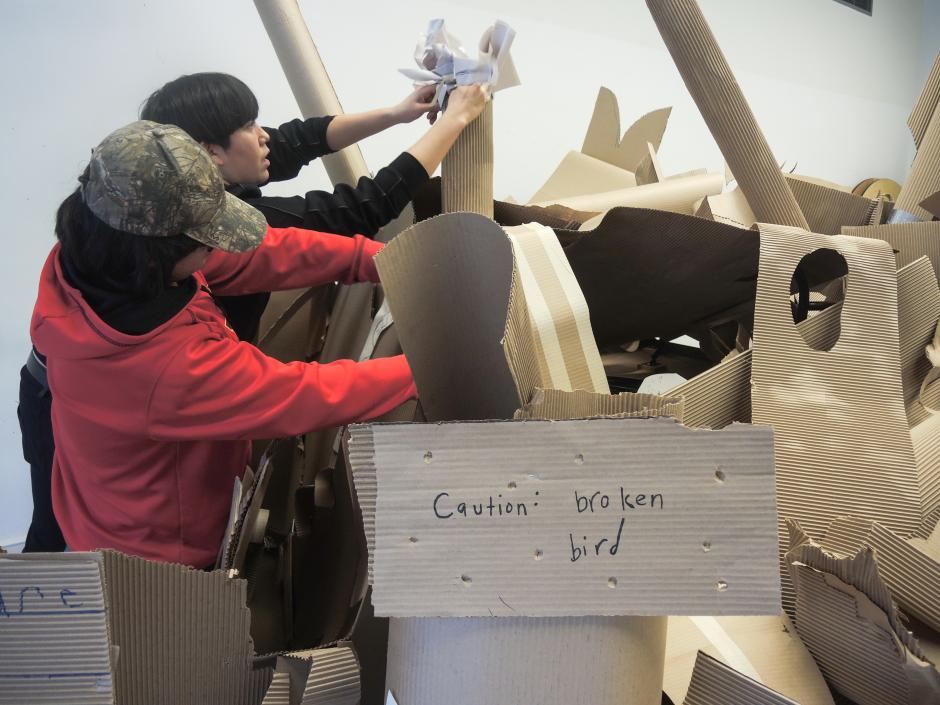 In the middle of an empty room at Banff Centre, kids from the Stoney Nakoda First Nation built a fortress out of cardboard. Paper scraps swept up from the floor were artfully glued over rectangular tables to make the base, as the kids attached armour they created to the ever-growing mass.
A girl shed her blue-painted butterfly wings and added it to the pile. A boy climbed out of his cardboard television and set it against one wall of the structure. The fortress rose higher than their fingertips, boasting turrets, hidden entranceways, and snippets of their writing stapled to the walls.
It was the physical manifestation of the "Fortifications for Self-Actualization" workshop aboriginal artist Angela Loft taught over the course of a weekend. The writing on the walls answered questions Loft had asked the kids during their time together. "Where are you strong?" "How do you defend yourself?" "What makes you weak?"
She found a piece of paper that had "things that help me be real" written on it. Whoever wrote it, she felt, had understood the goal of the workshop.
"I never shoot to teach them anything," Loft says. "I am sure when they're 25 and taking over the world, they're going to stop and say 'oh, I know what she was doing there'."
Loft took a long time to figure out what she was doing too. Growing up in Kahnawake Mohawk territory in Quebec she was heavily involved in community theatre, but it took her a while to find her professional niche. Montreal's theatre scene was not a comfortable fit because she chafed against the strict hierarchy of Western theatre. 
Hired on a show, she resented that all she did for weeks and weeks was ferry lukewarm water to the show's lead actress. So she left for Toronto and found her voice in a more collaborative environment of the Centre for Indigenous Theatre.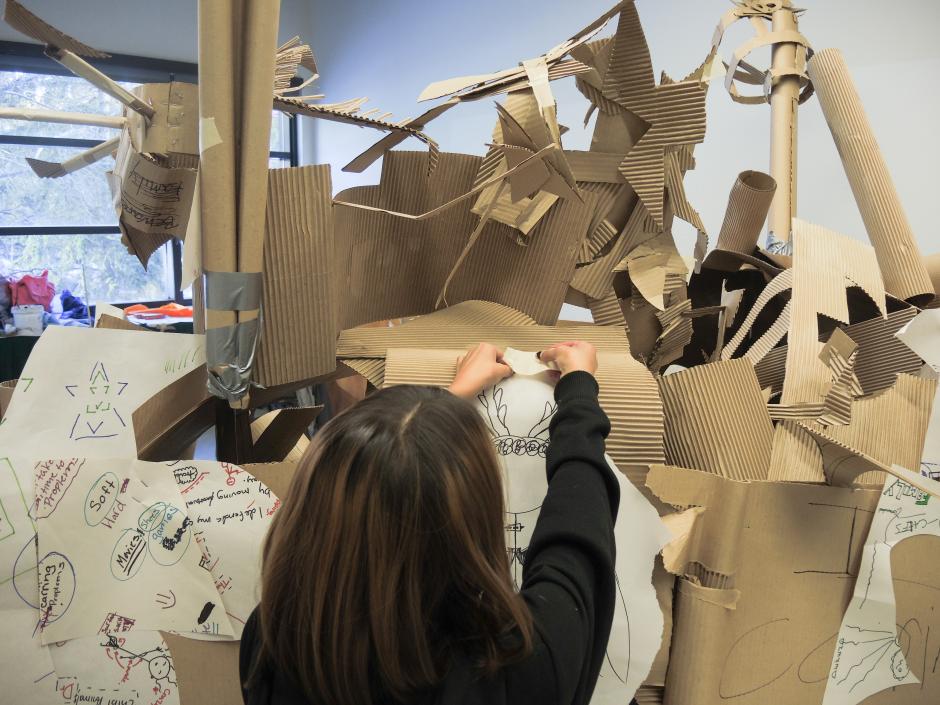 Today, she calls herself a story-weaver—part of that role involves developing youth workshops like this one.
The kids were encouraged to express themselves through writing, crafting, movement, and sound—or not at all, if they prefer. Loft is clear they don't have to share all parts of themselves. Her role as story-weaver is as a facilitator; she doesn't tell a story, she helps others' stories find their shape.  
"Native kids are very often made to question their beliefs, their viewpoints, their perception of the world because it doesn't necessarily match the framework that is established as a way of knowing."
She works with indigenous youth because she says she can see change by the end of a workshop. Loft says just feeling like they're part of something can help stop them from overthinking where they fit into Western society.
"I didn't speak my own words until I was 25. It took me so long to bust that barrier of self-censorship and over-awareness of what the perception would be," she says. "You don't want to seem dumb. You don't want to add to the perception of your people."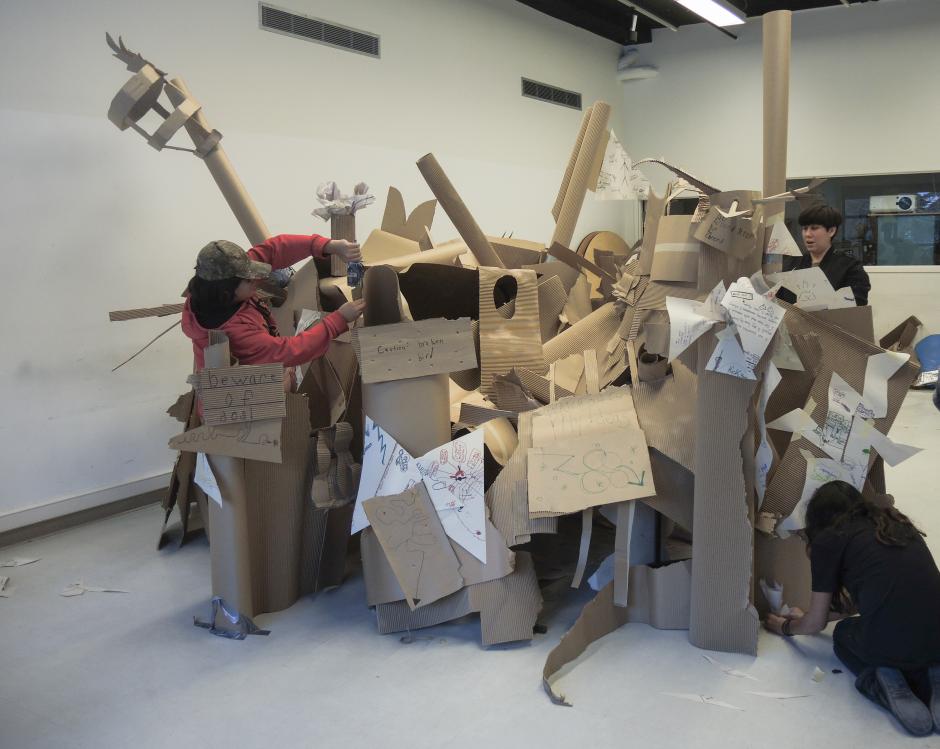 She created these workshops to help combat those perceptions. They're a testing ground for her to try out new ideas, be surprised by the results, and have fun. In the future, she wants to bring this workshop style to retirees or corporate conferences.
For Loft, success is when her voice is part of the production, but it's not the main voice.
In the last twenty minutes of her Banff Centre workshop, the kids put on a performance flocking around the fortress and chanting: "It's alright. It's okay."
Lines they came up with all on their own.