Making Visual Effects Come to Life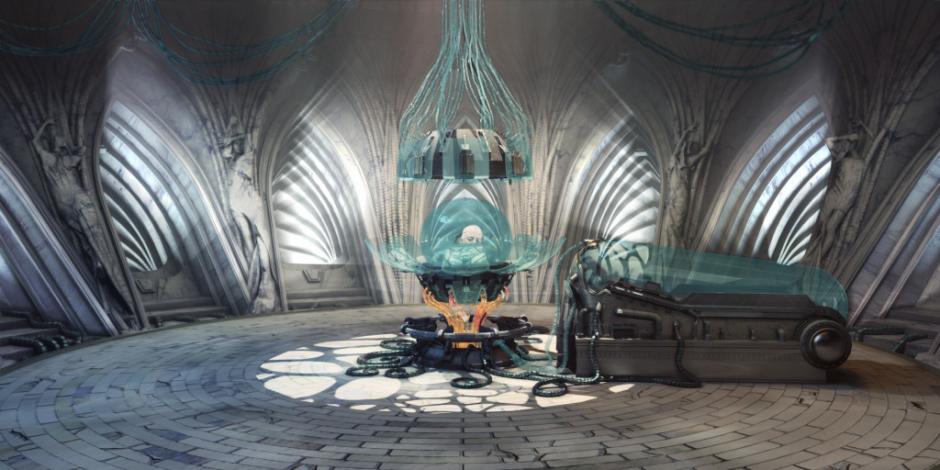 Marvelous Designer is the name of a software program used for simulating cloth textures, but it is also an apt description for the team of visual effects designers at The Banff Centre. Both staff and work studies work on design post production, with work studies focused on three streams of expertise: visual effects, motion graphics, and interactive.
The visual effects design team, headed by post production manager Todd Langille and lead animator Sasha Stanojevic, recently finished work on the film The Consort, a project of The Banff Centre's Filmmaker-in-Residence program directed by Patricia Harris Seeley. The Consort was shot on green screen and the rough edit was brought to the design team, who then worked on 3D modelling and other post production design for the film.
The team also benefited from regular Skype consultations with faculty member Annabelle Kent, a former Banff Centre film and media work study who now works with Peter Jackson's company WETA (The Hobbit, The Lord of the Rings) in New Zealand. Says Stanojevic, "In addition to software tips and tricks, Annabelle provided an insight into the world of high end compositing and was an inspiration to the work studies. She was also able to provide guidance that allowed us to adjust our workflow and ensure it would align with any major VFX studio."
Many different software applications were used in the post production design of The Consort, including Mari, Filter Forge & Substance Painter (for texture painting), Marvelous Designer for cloth simulation, Nuke for digital compositing, Photoshop, and ZBrush. For example, work study Lyuba Kirkova created concept art to aid in the process of visual design (below). Based on descriptions given by Patricia Harris Seeley, Lyuba used Photoshop to collage together these set design images, with characters added from the rough-cut green screen footage.
As part of this process, Sam used Photoshop to place the 3D model onto the background footage. Once approved, work study Ania Blanchard composited it in the software program, Nuke. Ania needed to create a "clean plate" by painting out the place-holder pincers that affected the skin as captured in camera in the original armshot image below.
With this image we see the footage before the practical effect has been painted out in Nuke and before the rendered pincer has been exported and composited. Effects such as depth of field, motion blur and contact shadows are then added to help sell the effect, resulting in this image.
The many different render passes are visible in this next image.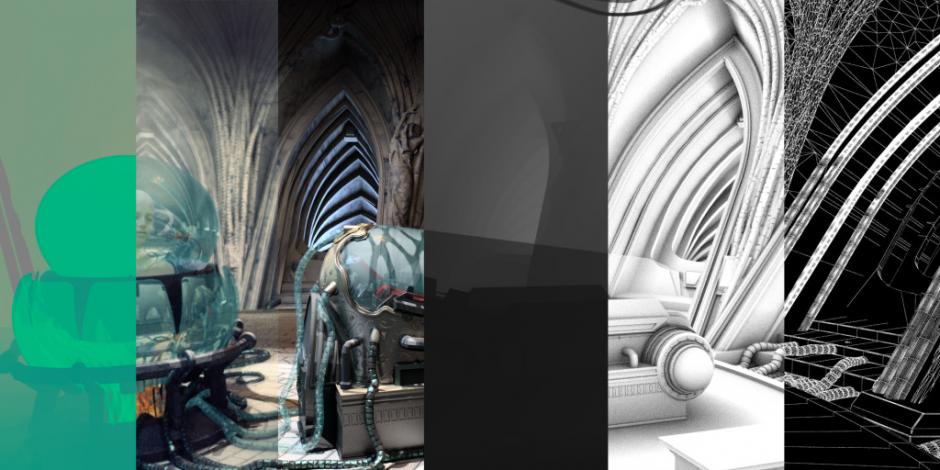 This next screenshot of Nuke shows a pointcloud that has been generated from the greenscreen footage.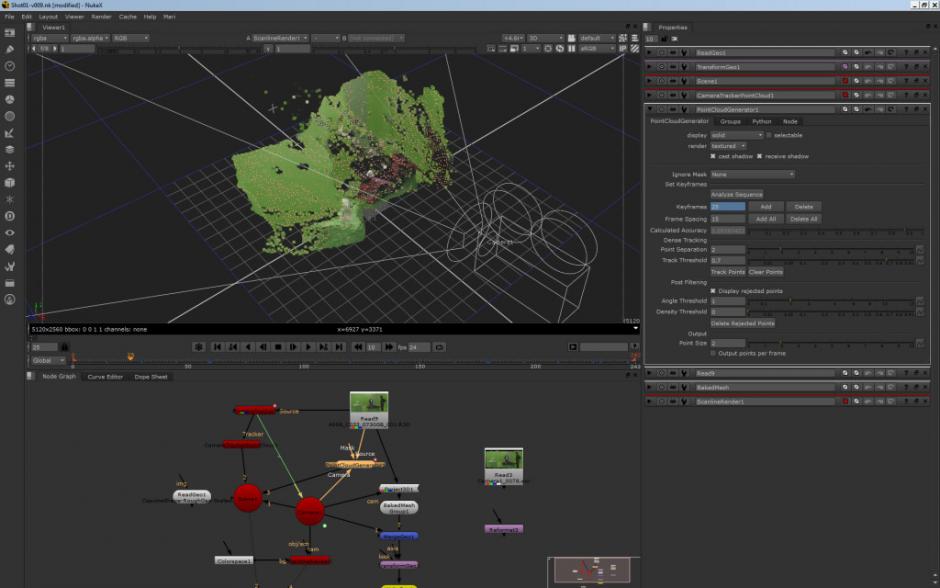 The Banff Centre's Filmmaker-in-Residence program is offered through the Media and Production Department, providing filmmakers with the support and resources for content creation. The Filmmaker-in-Residence program has Summer, Fall, and Winter intake dates, and all projects from pre- to post-production are welcome.