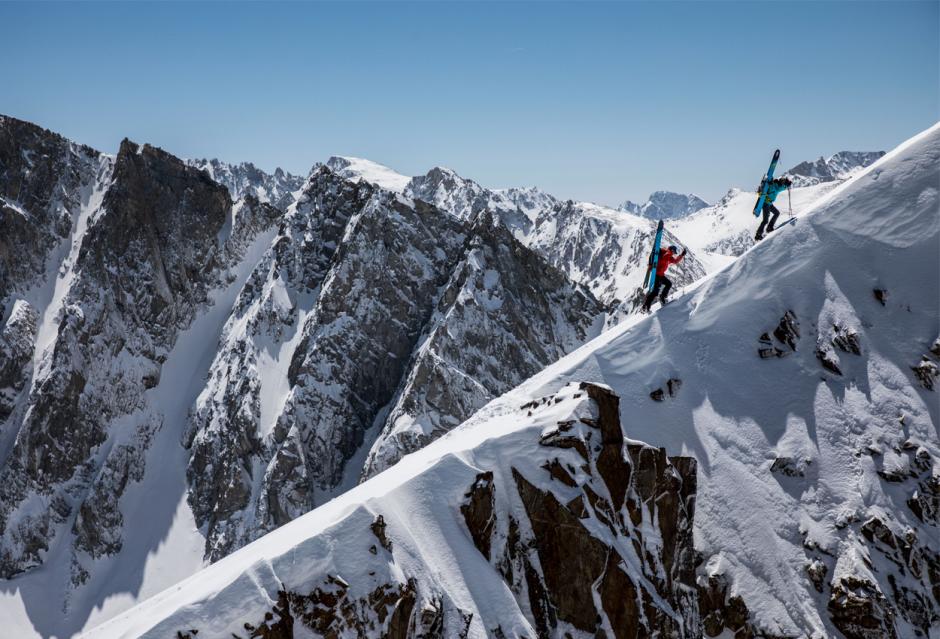 Banff Centre Mountain Film and Book Festival Signature Image Competition Winner 
The annual Banff Centre Mountain Film and Book Festival signature image represents the best in mountain adventure photography from around the world.
Each year we put out the call to photographers and receive a diverse range of mountain and adventure images. One image is then selected to represent the Festival in Banff and around the world in over 45 countries on the World Tour, and is featured in our poster and marketing materials.
Some of our favourite images this year that we were drawn to featured alpine climbing on remote walls, mountain biking in exotic locales, ice climbing at night, rock climbing in beautiful desert landscapes and more.
We are pleased to announce that the 45th annual Festival and World Tour will be represented by Christian Pondella's image of Hilaree Nelson and Jim Morrison  venturing into the Sierra Nevada backcountry for some outlandish ski touring above 14,000 ft.
Christian Pondella is likely a familiar name to many of you, his much celebrated work can be found in publications, online and in exhibitions worldwide.  One of the elements that makes Christian's work truly distinctive in a competitive field is his ability to get up close, personal, and often way, way out there with his subjects.
An accomplished ice climber, rock climber, ski mountaineer and extreme athlete in his own right, he is always a fundamental part of the team on whatever adventure he's shooting—including having to move faster and carry significantly more weight than anyone else—giving him a unique and intimate perspective at the cutting edge of human endeavor.
Not only does he have an eye for the shot, he can actually put himself where he needs to be to get it.
Pondella is based in Mammoth Lakes, California and has made the Eastern Sierra his home for nearly 30 years. As a child growing up in Los Angeles, his family would take several ski trips to Mammoth each winter which fueled his thirst for skiing and the outdoors. Christian moved to Colorado during his college years to be close to the mountains and it was during this time he discovered is love for photography.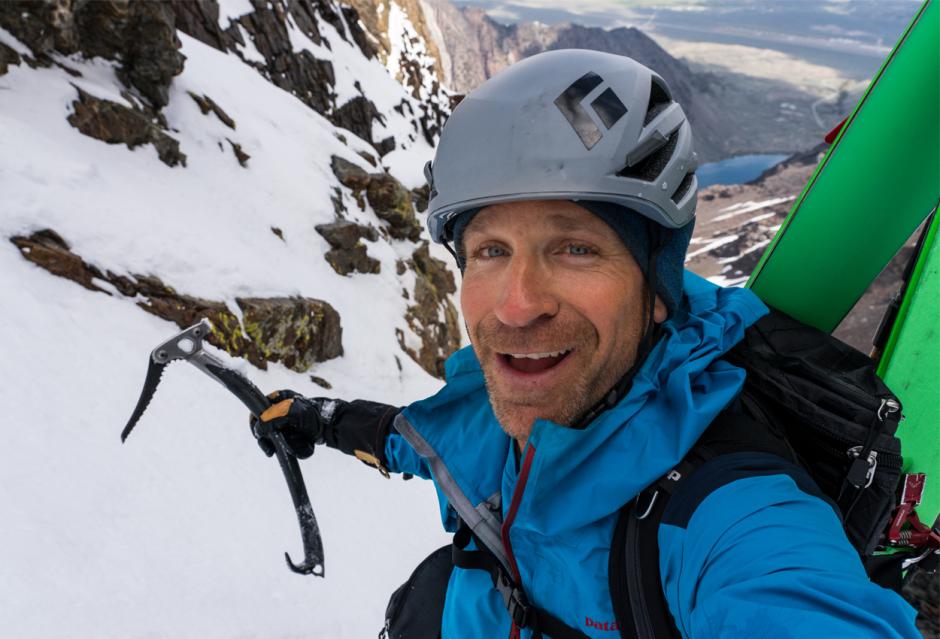 Combing his passions for photography and the mountains Christian developed his skills in backcountry skiing, mountaineering, and loved documenting these adventures with his camera. Eventually turning photography and skiing into a job which has taken him on a life long journey giving him the opportunity to photograph and document skiing on six continents. His career has transcended into shooting all genres of adventure sports, but skiing is what he is most passionate about.
Often asked, "What is your favorite subject to photograph?" The answer is simple, "Powder skiing, if I am photographing powder skiing, that means I am skiing powder!"
The Story Behind the Shot
In April of 2018 Jim Morrison and Hilaree Nelson were training full steam ahead for their upcoming expedition to Lhotse. Jim and photographer Christian Pondella planned a week-long trip to the east side of the Sierras. Unfortunately just before they started there was a massive wet storm that rained at the highest elevations and then, the next day, the temperatures plummeted and the mountains froze solid. They decided to head out regardless as skiing bullet proof, terrifying ice was probably better training than skiing powder, albeit not nearly as fun. The conditions were actually great for climbing so they just kept going up until they couldn't go any higher. They passed by the main couloir they'd originally wanted to ski because it was destroyed by the previous days' rain. They ended up descending a more mellow route that stared from higher on the ridge but it was definitely still a no fall zone as any mistake would've resulted in a fall to the bottom on ice.
In the background is a high 13'er named Mt. Emerson.
Stay Updated 
We are excited to share updates and news surrounding the 45th Banff Centre Mountain Film and Book Festival in the coming weeks. 
Make sure you subscribe to the "Festival Announcements" newsletter so you don't miss out!