Final Speakers List Announced: Re-imagining the place of the artist in a digital world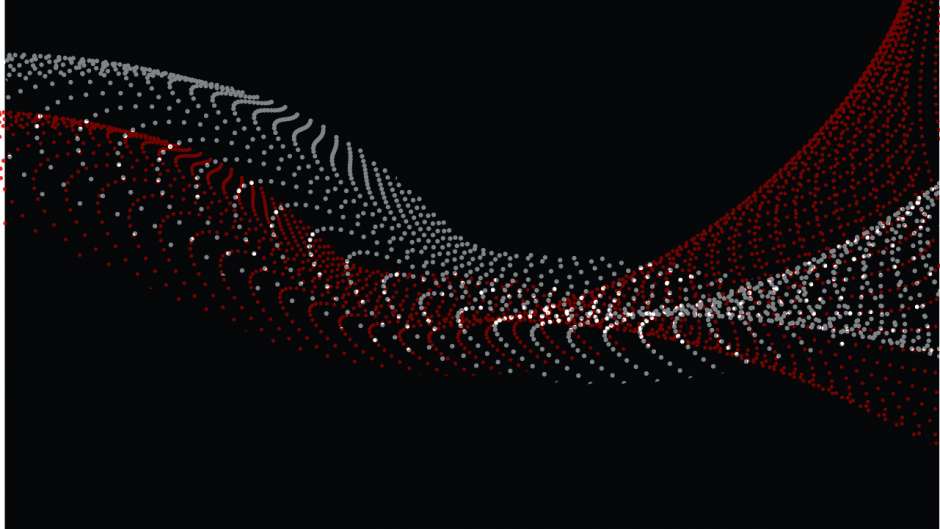 BANFF, AB, November 15, 2019 – The speakers list for Banff Centre's groundbreaking Arts, Culture and Digital Transformation Summit has been finalized and is sure to ignite curiosity, confidence, and enthusiasm within Canadian art-making practices facing a rapidly digitizing world. 
The goal of this summit is to inspire dialogue amongst a gathering of esteemed colleagues and artists over three days, which will uncover and identify emergent themes, and highlight critical areas of discourse that remain urgent. These elements will be brought forward as a means of ratifying outcomes and focusing on opportunities for spin-off workshops and gatherings.
Keynote speakers include:
Ashkan Fardost: Calibrating the Disruption
Dr. Sara Diamond: Making Art in a Digital World
Valentine  Goddard: AI, Reality and Ethics
Sharon Clark: Understanding it, Affording it, Building it, and Getting it to Work Best Practices and Worst Nightmares
Multiple additional educational sessions and conversations will be lead by some of the brightest minds in media and creative technology today. View the full speakers list and itinerary.
The summit is ideal for artists, arts and culture leaders, technologists, futurists, funders, policymakers, gamers, researchers, capitalists, and Marxists. Together, attendees will absorb big questions around big data, delve into discoverability, and explore relationships with rapidly evolving audiences.
Outcomes include: investigating new modes of reality and new ways of making and disseminating creative expressions, exploring how Indigenous voices inform our digital landscapes, and understanding how Canada's digital arts opportunity connects to larger strategies for our nation as a whole.
As part of the summit, participants will be invited to an artists and virtual reality showcase. Featured artists include Lisa Jackson's work Biidaaban,  French artist Bastien Didier and David Guez presentation of Levitation,  Katherine Behar's work High Hopes, and Suzanne Kite's Better Off Alone, which will be presented by the artist remotely.  Two performances will also be offered: Gary James Joynes will perform Soundbursting and Milton Lim / Patrick Blenkarn will showcase Asses Masses.   
Experience every educational session and keynote presentation with the purchase of an all-access pass. Summit Passes and Summit+ Passes, which include accommodation and daily lunches, are available for both artists and delegates.
Banff Centre is pleased to partner with Mass Culture to host viewing parties during the Summit. Mass Culture is an organization that strives to support artists, arts organizations and academic institutions across the country. The intent is to form a network of stakeholders, which, through research, will address cultural research issues at organizational, sectoral, and governmental levels.
 
The Arts, Culture, and Digital Transformation Summit is supported by the Canada Council for the Arts. We acknowledge the support of the Canada Council for the Arts.
 
Programs at Banff Centre are made possible in part by the Government of Alberta through Alberta Advanced Education and the Alberta Foundation for the Arts, and the Government of Canada through the Department of Canadian Heritage and Canada Council for the Arts.
Les programmes du Centre des arts de Banff sont rendus possibles en partie grâce au Gouvernement de l'Alberta par le support du ministère de l'Enseignement supérieur de l'Alberta et de la Fondation pour les arts de l'Alberta, et au gouvernement du Canada, par le support de Patrimoine canadien et du Conseil des arts du Canada.
About Banff Centre for Arts and Creativity: Founded in 1933, Banff Centre for Arts and Creativity is Canada's largest postgraduate arts and leadership school. What started as a single course in drama has grown to become the global organization leading in arts, culture, and creativity across dozens of disciplines. From our home on Treaty 7 territory in the stunning Canadian Rocky Mountains, Banff Centre for Arts and Creativity aims to inspire everyone who attends our campus – artists, leaders, and thinkers – to unleash their creative potential and realize their unique contribution to society through cross-disciplinary learning opportunities, world-class performances, and public outreach.