Supporting the Artists' Fund
When Dale McArthur was twelve years old, his father bought him a six string guitar from Sears. From that day on, Dale has taught himself how to play and has been writing and recording music ever since.
With the generous support received from the Artists' Fund, Dale was able to join us at Banff Centre for the Winter 2018 Banff Musicians in Residence program. In this video, Dale shares how important it is for a musician to have the time and space to create, free from the distractions of everyday life. 
It means so much to artists when there is somebody outside
who believes in art and passion and is willing to support their career and growth. 
Thank you so much for your support. It means so much to me.
Dale McArthur, Songwriter/Musician, 2018 BMiR, recipient of Artists' Fund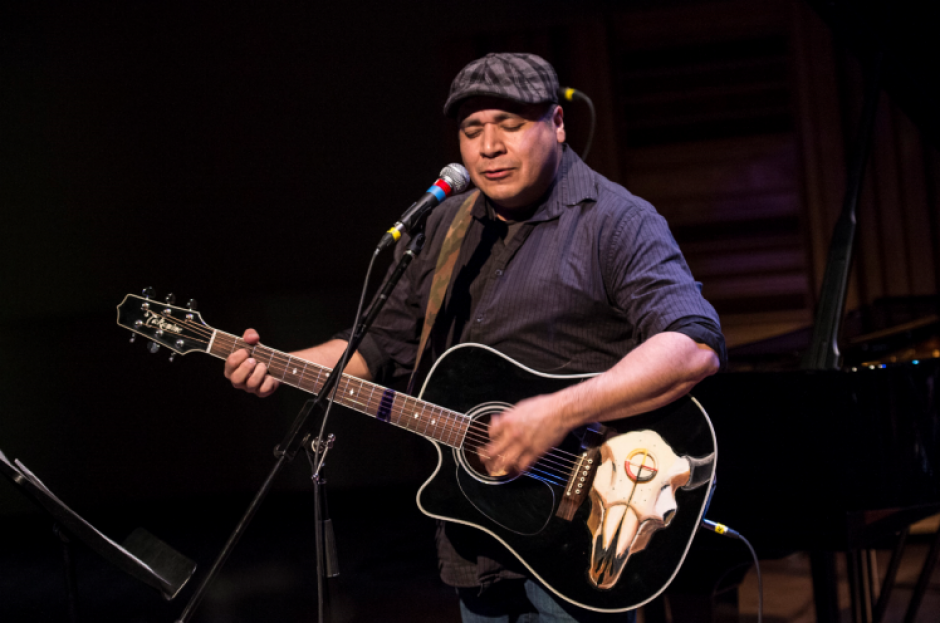 Banff Centre provides support to thousands of artists and leaders to create, to develop solutions, and to make the impossible possible. 
Learn about how the Artists' Fund supports Banff Centre's commitment to creating access for deserving artists through scholoarships and financial assistance and donate to the Artists' Fund today.