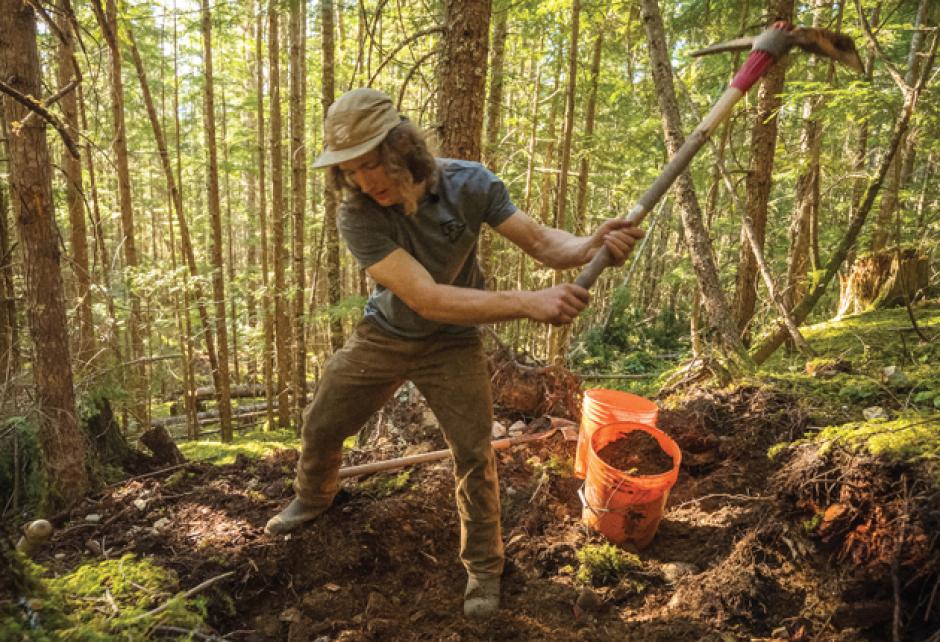 NEW - Mountain Spirit Award
Nominate a 2021 Mountain Spirit Award Recipient today.
Nomination deadline: Sept. 30, 2021
See nomination details below.
Congratulations to the 2020 Mountain Idol, Isobel Hendry
 
Why change the Mountain Idol Award to the Mountain Spirit Award?
Mountain Idols are young individuals who excel in their mountain sport (alpine and Nordic skiing, snowboarding, climbing, trail running, biking, paragliding, adventure racing, etc.). They elevate the positioning of their sport in the Bow Valley's community, exemplify the outdoor lifestyle, and are valued role models and mentors of the Bow Valley outdoor community. Successful candidates will be under 23 years of age who currently reside in the geographic area between Lake Louise and Exshaw. The Mountain Idol Competition was initiated in 2008 to encourage and recognize Bow Valley youth engaged in mountain sport, elevating their sport and providing inspiration and motivation amongst their peers. The Festival wanted to encourage youth to lead a physically active outdoor lifestyle. Happily, there seems to be no shortage of young people outside crushing their mountain sport. The 2021 Mountain Spirit Award transitions from participation in sport to initiating positive change to celebrate, protect and advocate for the outdoors. Sports at a high level, are not highly accessible. The Festival wanted to transition to an award that was more accessible, and shared additional festival values of conservation and social responsibility. 

Why is the Mountain Spirit Award Important?
The Mountain Spirit Award and getting youth outdoors is important from a health, wellness, economic, and environmental perspective. Through the Mountain Spirit Award we are trying to positively inspire more youth to adopt an active outdoor lifestyle, while advocating for protection of the mountain environment.
How do we recognize the Recipient of the Festival Mountain Spirit Award?
The Mountain Spirit Award and its recipient will receive recognition on the Festival Vimeo platform, a cash award, and a selection of prizes from Festival Partners.
If you have any questions please contact: 
Laurie Harvey, Banff Centre
1.403.431.1383
2020 Mountain Idol Winner