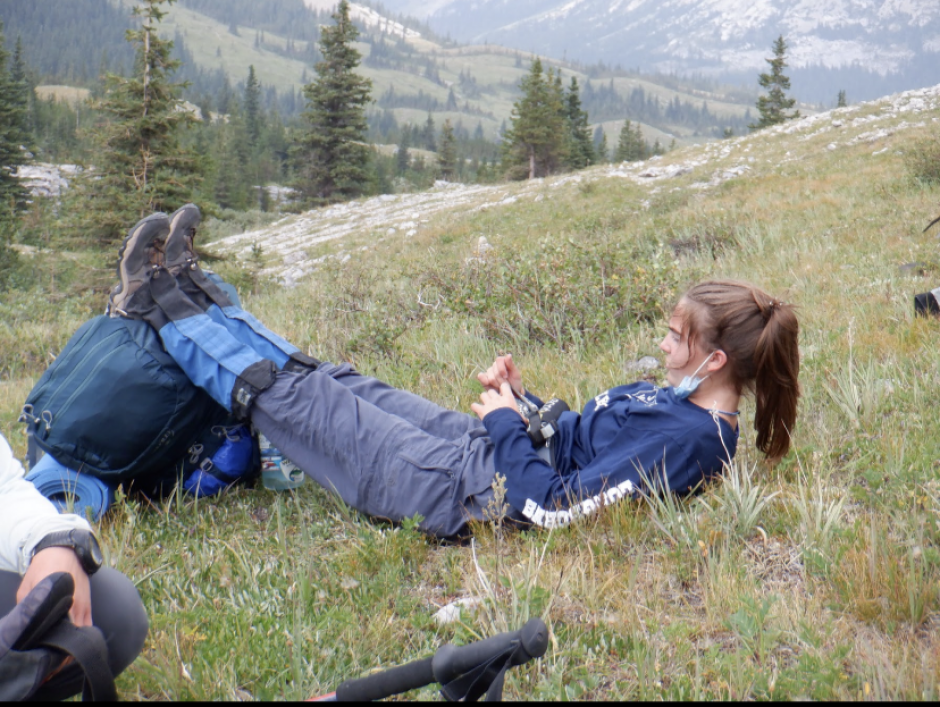 Mountain Spirit Award
Congratulations to the 2022 Mountain Spirit Award Recipient, Maya Carr!
The Mountain Spirit Award is awarded each year to a young individual, between the ages of 15 and 25, who seeks to initiate positive change to celebrate, protect and advocate for the outdoors. Through this award we seek to acknowledge the work of exemplary individuals that share our common values of creating a positive social impact through connection to outdoor spaces.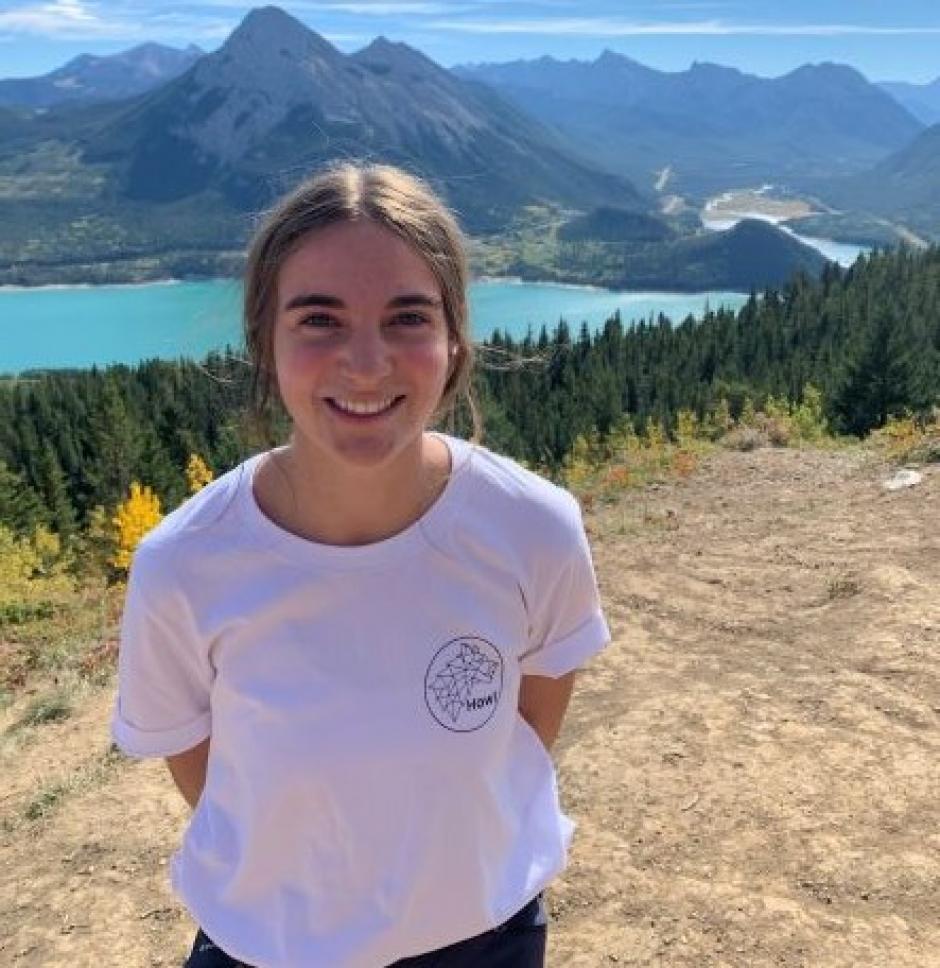 2022 Award Recipient Maya Carr
16-year-old Maya loves to ski at Nakiska and Sunshine throughout the winter and hike in the summer. She often travels to her cabin in BC, where she enjoys kayaking and rafting the nearby rivers. This summer, Maya went on a Girls* on Ice Canada backpacking trip in the Kootenays for six days, where she got to experience high-elevation backpacking and ice climbing. Maya also participated in an Outward Bound Canada backpacking trip along the Elbow Watershed last summer for eight days. She actively volunteers with Parks Canada in the Rockies, where she checks wildlife fences and trails. 
Maya is the director of the Canadian Rockies Youth Network and has been involved with the program for two years. She leads a planning committee of 12 active students throughout Calgary and the Bow Valley. Last year, Maya took on the youth outreach position for the Network, where she started a green club at her school and helped plan two, take-action days that showcased youth action and talent, as well as helped educate youth on current issues in the Rockies. She received a generous grant from the Calgary Foundation this year with the help of HOWL and CPAWS. Maya held a three-day retreat in September for this year's committee and is planning a massive in-person summit for youth across the Rockies. She organizes multiple virtual workshops and in-person volunteer opportunities throughout the school year for young people to get involved. 
Recognizing the Recipient of the Festival Mountain Spirit Award
The Mountain Spirit Award recipient received recognition on the Festival Vimeo platform, which can be viewed here, a cash award, and a selection of prizes from Festival Partners.
If you have any questions please contact: 
Laurie Harvey, Banff Centre
1.403.431.1383