Summit of Excellence Award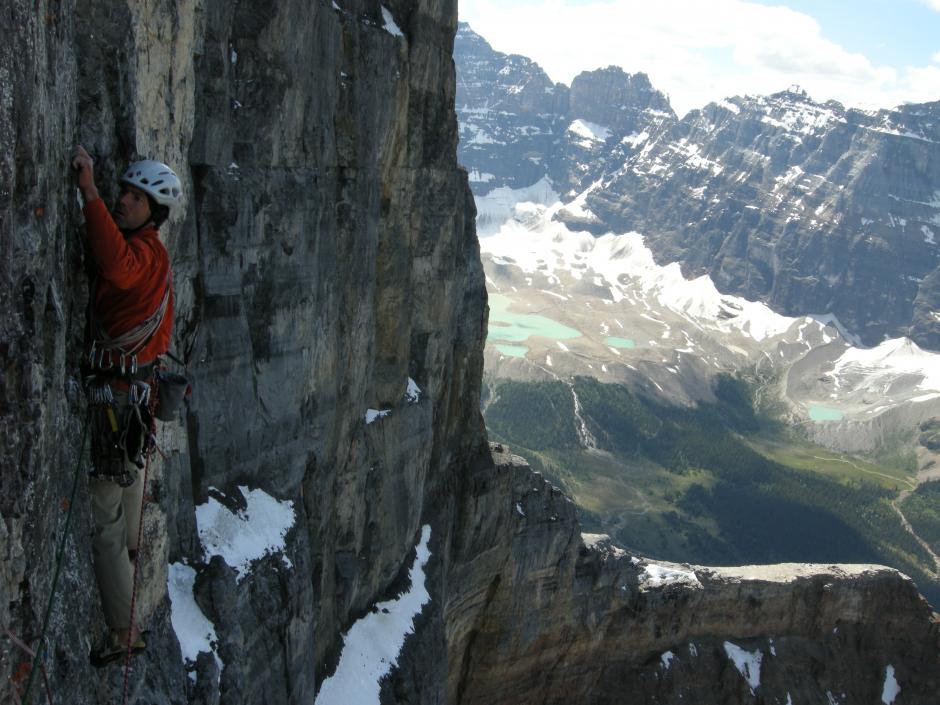 Presented at Banff Centre Mountain Film and Book Festival since 1987, the annual Summit of Excellence Award has recognized an individual who has made a significant contribution to mountain life in the Canadian Rockies.  In 2016, the award was expanded to recognize individuals from across Canada.
The list of past recipients read like a "Who's Who" of the Canadian mountain culture scene, and includes a diverse collection of mountaineers, authors, artists, photographers, mountain guides, musicians, teachers, and rescue specialists.  
The award is presented in memory of Calgary climber Bill March, an internationally respected mountaineer, author, and educator, who led Canada's first successful Everest climb in 1982.
Nominate a Summit of Excellence Award recipient today.
Photo: Raphael Slawinski (2020 Summit of Excellence Recipient)
Nomination Information
Award Logistics
One award is given annually
An individual or group of individuals is eligible to be nominated
An individual may not nominate him/herself
Award Timeline
Deadline for nominations is Friday, August 15, 2021.
Award will be announced to the public at the end of September
Nomination Guidelines
Nominators are encouraged to read profiles of past award winners
The volunteer selection committee reviews each nomination individually and considers all information provided to ensure a high degree of fairness, accuracy, and integrity during the judging process.
Each nomination should be submitted separately
Nominees must have demonstrated long-term commitment in their contribution to mountain life in Canada
Nominees may include but are not limited to those making contributions in areas such as mountain sport, mountain environment, mountain culture, mountain art, or mountain science
Nominations should clearly describe how the nominee's accomplishments have significantly benefited the mountain community in Canada
Nominations should include descriptions of some or all of the following:

level of contribution
longevity of service
impact to sport/environment/culture/art/science (for example – did the nominee help to elevate their field?)
demonstration of excellence
peer feedback
motivating or inspiring others
2020 Recipient: Raphael Slawinski
Raphael Slawinski was born in Warsaw, Poland in 1967. Before settling in Canada, his family lived and travelled in various countries including Algeria and France.  Both his father and mother were highly respected academics and Slawinski continues the family tradition as a Professor of Physics at Mount Royal University in Calgary.  Perhaps Canada's most prolific, self-proclaimed 'weekend warrior', Slawinski has been a leading visionary of ice, alpine, and mixed routes in the Canadian Rockies and abroad since the 1990's.  Many of his climbing partners call him "The Professor", partly tongue-in-cheek, but mostly referring to his calculated, methodical approach to new routes and to climbing in general.
Slawinski is recognized by the climbing community as both a friend and a master.  During his 30-year career, his list of first ascents includes dozens of ice, mixed and alpine climbs, and three first ascents of six- and seven-thousand-metre peaks in Pakistan.  Along with climbing partner Ian Welsted, Slawinski was awarded the Piolets d'Or in 2013 for their first ascent of K6 West. 
He also has many first winter alpine ascents to his name including the first winter ascent of Mt. Alberta (via the Japanese Route), the Sphinx Face (V M6, with Valery Babanov) and the Greenwood-Locke route (V M6, with Ben Firth), both on Mt. Temple.
In the late 1990's,  Slawinski began pushing the edge of ice climbing into the new genre of mixed climbing, reinventing how crampons and ice axes could be used to move up vertical rock between hanging daggers of ice. He is recognized as one of the early pioneers of difficult mixed climbing in the Canadian Rockies, leading the charge with bold new lines unimagined by others and climbing M10 and M11 on a semi-regular basis.  
One of Slawinski's most memorable climbs was the first free ascent of The Day After Les Vacances de Monsieur Hulot (270 m, M7, WI6, Stanley Headwall, Canadian Rockies) in April 1997.  Slawinski recalls that day fondly and says "Matt Collins and I made the first free ascent of the route, onsight. We'd only been seriously ice climbing for 3 years or so, mixed climbing for even fewer, so we were still relative rookies. We didn't know the route had a bit of a reputation, we didn't even especially set out to free it. We just went climbing how we knew best, full of desire but with no expectations. To this day it's one of the best days of climbing I've ever had."
He also lists the first ascent of Rocketman (350 m, M7 WI5) on Mt. Patterson, DTCB (V M7) on Mt. Andromeda and the Dogleg Couloir (VI M7 A1) on Mt. Chephren as some of the most transformational and pivotal climbs in his career.  When recalling the first ascent of the Dogleg Couloir, Slawinski remarks "Pierre (Darbellay) and I made the first ascent of this route over two and a half days, the first day in perfect weather, the rest in a storm, engaged in what was effectively an upward retreat. Not a pretty route but under those conditions it was one of my most intense and memorable mountain experiences –  albeit one I'm not keen to repeat."
Age doesn't seem to be slowing Slawinski down too much, lately he has taken a liking to difficult rock routes which he describes this way: "I've grown to love pushing myself on rock high above the valley bottom, failing most of the time but occasionally surprising myself when I squeak through a hard section. Every one of those days is made better by sharing it with a good friend, shit-talking, laughing, and generally not taking ourselves too seriously."
Sponsors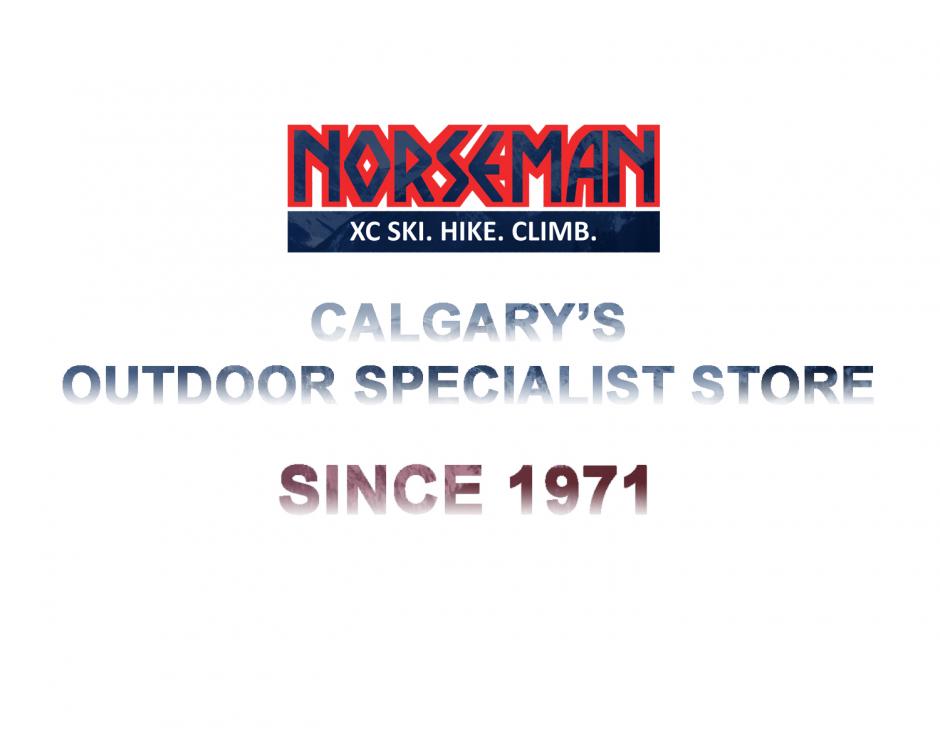 Norseman Outdoor Specialist is pleased to support Banff Centre for Arts and Creativity in celebrating mountain life in Canada by sponsoring the 2020 Summit of Excellence Award:
"We are honored to be a part of this community of incredible people who share our passion and long-term commitment to understanding, enjoying, and protecting our local mountains.  It is our respect and love for the natural world that compels us to connect with it, as well as to educate and outfit others so they can experience its rewards while understanding the importance of the responsibility we all share in preserving it."