Erik Boomer and Sarah McNair-Landry (A Baffin Vacation)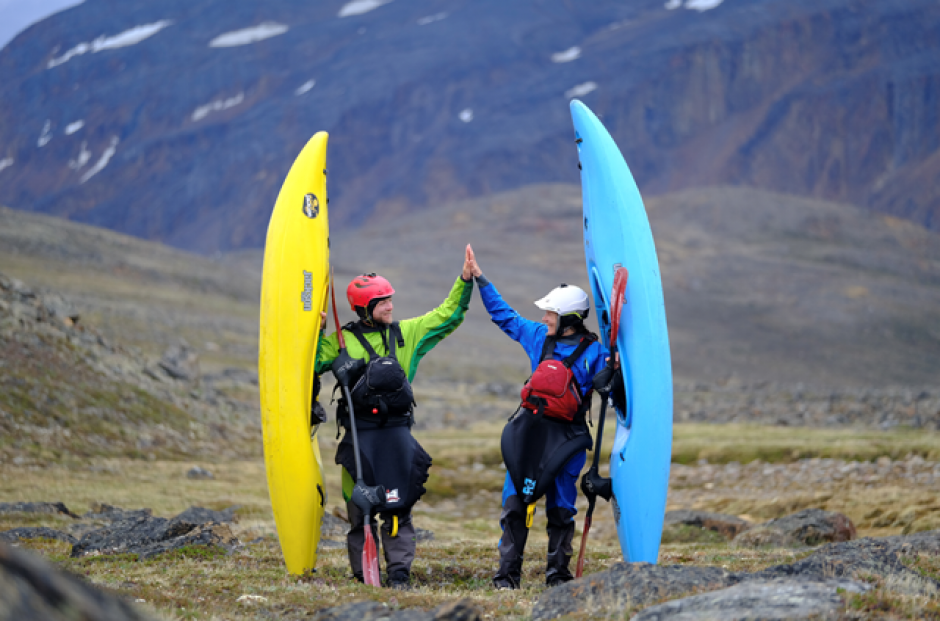 Sarah and Boomer are bringing their audiences along on their expedition to Baffin Island in their film, A Baffin Vacation. To most, this would be a once-in-a-lifetime adventure, but for Sarah and Boomer, this was just another summer in their extended backyard.
"[We] love being on expeditions for long periods of time," says Sarah, adding that the pandemic gave them just that. After completing their 45-day expedition featured in the film, the pair completed a 71-day trip, this one 250 km north of the previous summer's adventure. Sarah said this multi-sport expedition also included climbing and kayaking, with the addition of skiing and kite skiing. 
Sarah and Boomer have no plans to slow down and are preparing for more adventures on Baffin Island and Greenland.
Author: Sabina Litherland