As an unconventional one-of-the-kind venue, Banff Centre provides unique meeting spaces and a diversity of event environments to deepen your attendees' experiences. From an intimate reception at an art gallery to a private concert at an open-air amphitheatre, these non-traditional meeting spaces can help enhance your agenda and improve engagement.
Rice TV Studio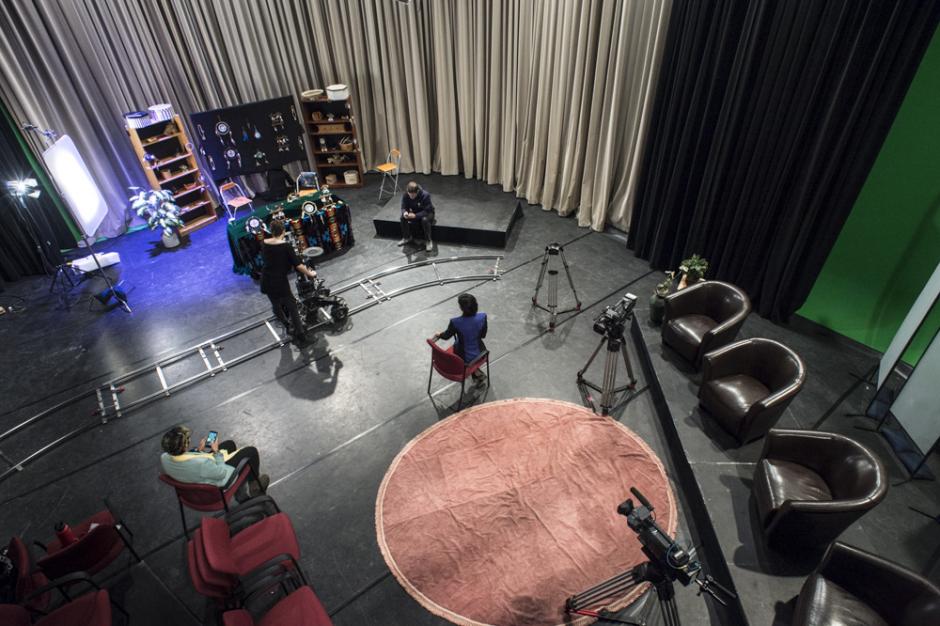 The Rice Studio is a fully functioning television studio, complete with lighting equipment and cameras. Located within the Jeanne and Peter Lougheed Building, it occupies 2,500 square foot space.
Telus Studio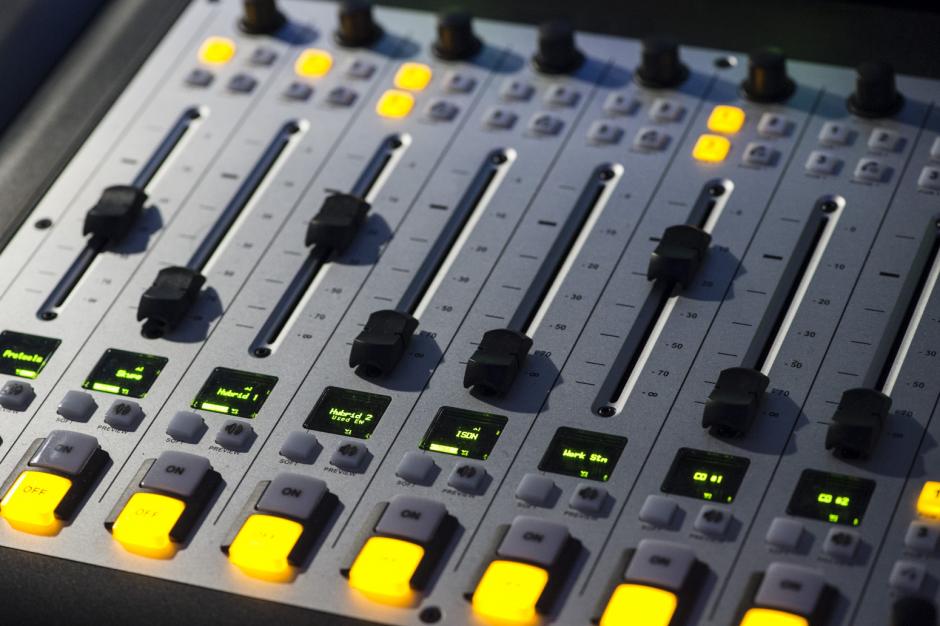 The Telus Studio is multi‐use space that can function not only as the primary recording space but also as a TV production studio, dance rehearsal space, and a presentation room. It is also located within the Jeanne and Peter Lougheed building and occupies 1,600 square foot.
Walter Phillips Gallery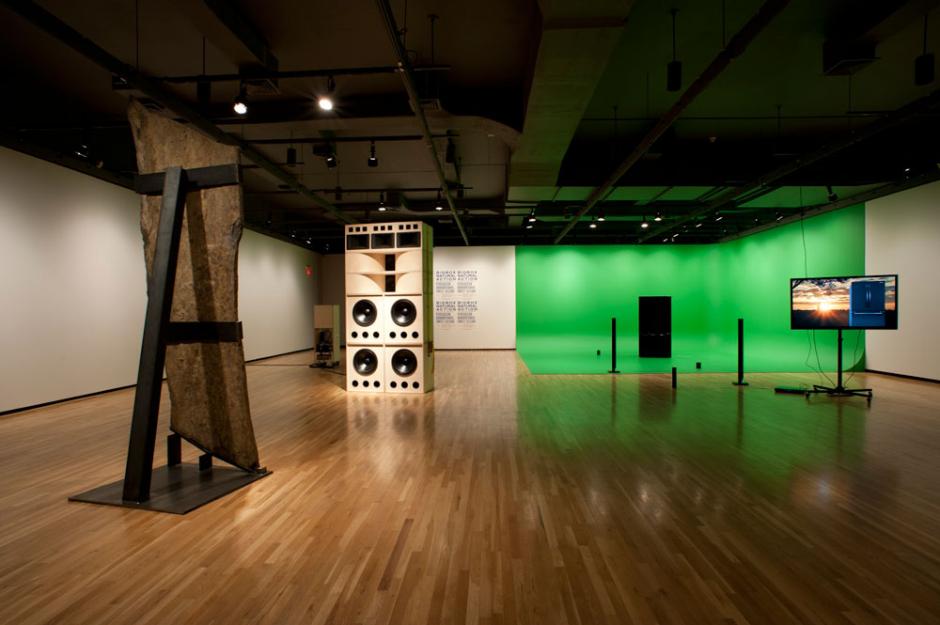 Established in 1976, Walter Phillips Gallery is a small but dynamic gallery known for its commitment to emerging forms of art including video and performance. The facility features an intimate main lobby ideal for private receptions and offers private group tours of the rotating art exhibitions.
Theatre Complex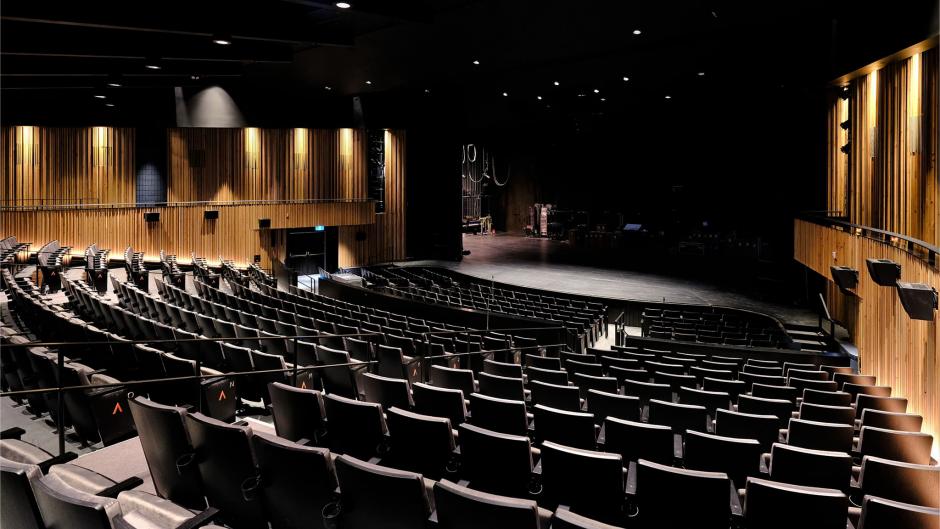 In November 2020, Theatre Revitalization Project was completed and the venue was oficially renamed as the Jenny Belzberg Theatre. The theatre space was re-configured to include improvements in accessibility, audience comfort, sightlines, and acoustics. The theatre is best suited for presentation and lectures for up to 638 participants. This facility also features a large main lobby and foyers ideal for private receptions. Fully equipped, and professionally staffed, the theatre boasts full theatre production capabilities. Front-of-house staff, ticket printing and box office staffing are also available. 
The neighbouring Margaret Greenham Theatre is an intimate space that accommodates up to 246 people. Adjacent to this facility is the Laszlo Funtek Teaching Wing featuring 10 meeting rooms which can accommodate between 10 and 180 people. The Club, which seats 140 guests, perfect for intimate presentations.
Music and Sound Building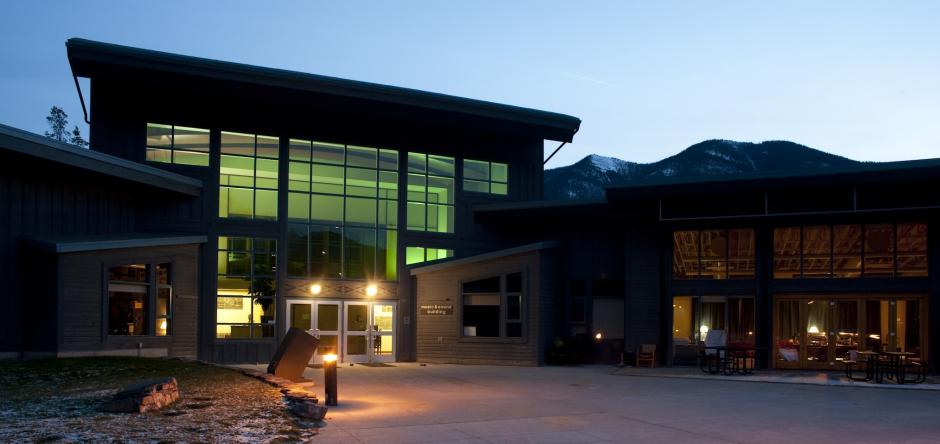 The Music and Sound Building is home to the exquisite Rolston Recital Hall, suitable for lectures, presentations, award ceremonies, and private receptions. This function space can seat a group of up to 200 participants and features a view of Rundle Mountain.  
Beside the theatre is the Bentley Chamber Music Studio, which is used by resident musicians and doubles as a venue for meetings and private receptions with standing room for 100 people. The main foyer of the Music and Sound building opens up to a large terrace ideal for an outdoor reception surrounded by Sleeping Buffalo Mountain's natural landscape and mountain views.
Shaw Amphitheatre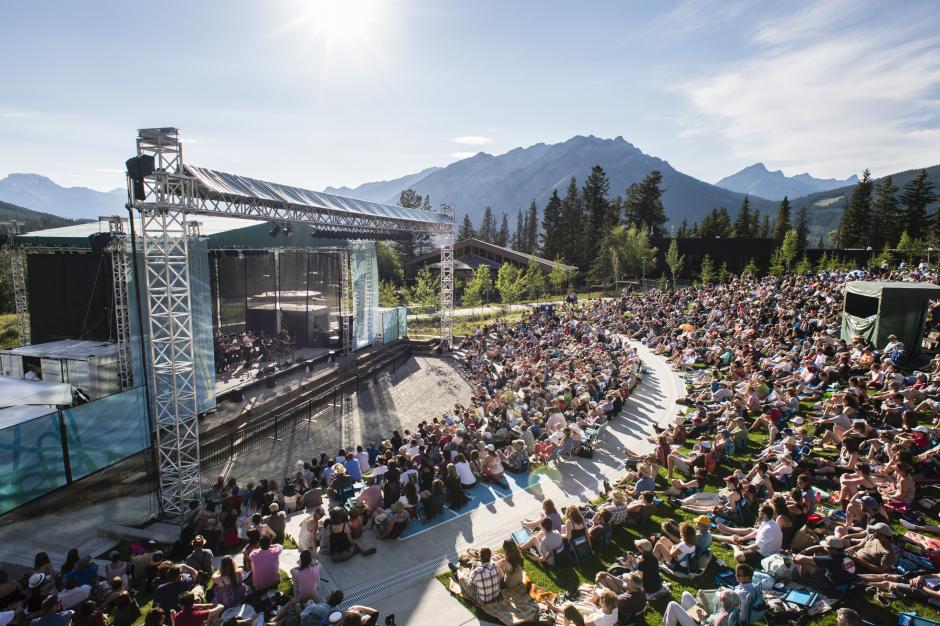 The Shaw Amphitheatre is Banff Centre for Arts and Creativity's most majestic and engaging venue with a spectacular 360-degree view of Banff's mountain ranges and an open starry sky at night. In the heart of Banff Centre campus, the outdoor amphitheatre is nestled outside of the Kinnear Centre and Max Bell Building. An ideal location for a post-session event, or to be enjoyed from a private reception on one of the Kinnear Centre's terraces. This facility can seat 1,700 people and comes equipped with technical equipment and crew.