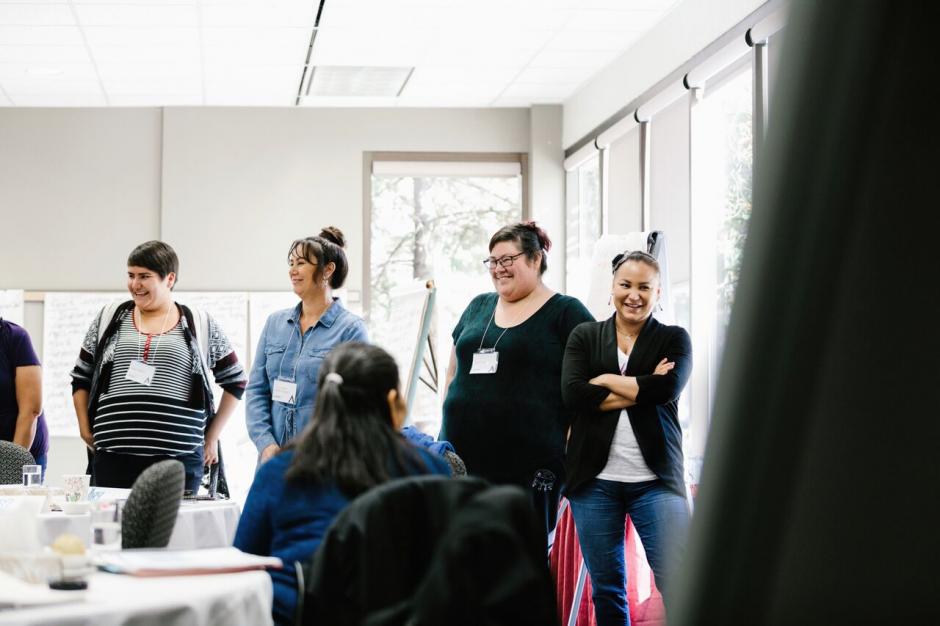 Bringing the Classroom to Your Community
Banff Centre for Arts and Creativity designs customized Indigenous Leadership programs that are delivered in our clients' home communities. Our core programs help develop leaders in Indigenous organizations and communities, and can be customized to meet your two- to four-day needs. Our ongoing applied research, experienced facilitators, and innovative experiential approaches create capacity in areas such as: 
Leading the productive engagement of diverse perspectives around complex challenges
Enhancing the individual and collective capacity of leaders to thrive and remain resilient in the face of change, such as negotiations
Advancing the practice of leadership within your community or organization 
Developing leadership practices that support system-level shifts, such as building and enhancing capable governing bodies that are compatible with their cultures and traditions
Banff Centre is a proven partner in creating solutions that align with the developmental needs, business environment, and culture of First Nations, Métis, and Inuit organizations and communities.
Contact Us
For questions about the department and what we offer, please contact: 
Email
leadership@banffcentre.ca
Toll Free
1.888.255.6327
Fax
403.762.6422
107 Tunnel Mountain Drive
Box 1020, Stn. 43
Banff, Alberta
T1L 1H5 Canada