Visual Arts Open Lecture Series: Adrian Stimson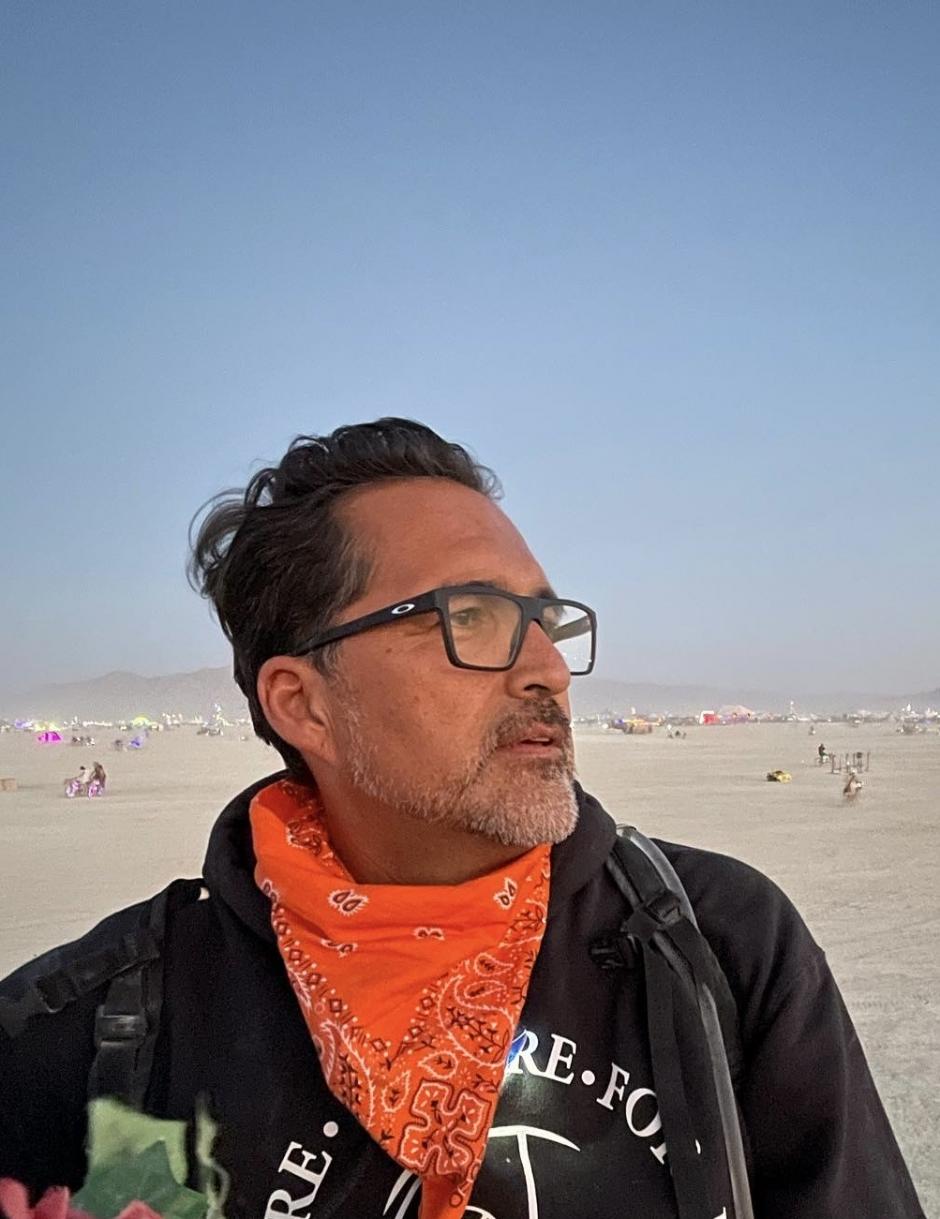 The Visual Arts Open Lecture Series presents talks by leading Canadian and international artists, curators, and academics.
 Join Meeting For Teas faculty Adrian Stimson, for 'Siksikimi – Dark liquid', where Adrian will give a performative talk on the use, history, and future of Blackfoot teas.
Biography: Adrian Stimson
Adrian Stimson is a member of the Siksika (Blackfoot) Nation in southern Alberta. Adrian has a BFA with distinction from the Alberta College of Art and Design and MFA from the University of Saskatchewan. He is an interdisciplinary artist and exhibits nationally and internationally. His performance art looks at identity construction, specifically the hybridization of the Indian, the cowboy, the shaman and Two Spirit being. Buffalo Boy, The Shaman Exterminator are two reoccurring personas. His paintings are varied yet his use of black and white monochromatic paintings that depict bison in imagined landscapes are melancholic, memorializing, whimsical, they evoke ideas cultural fragility, resilience and nostalgia. His installation work primarily examines the residential school experience; He has used the material culture from Old Sun Residential School on his Nation to create works that speak to genocide, loss and resilience.
He was a participant in the Canadian Forces Artist Program, which sent him to Afghanistan. Adrian was awarded the Governor General Award for Visual and Media Arts in 2018. REVEAL Indigenous Arts Award –Hnatyshyn Foundation 2017. He was awarded the Blackfoot Visual Arts Award in 2009, the Alberta Centennial Medal in 2005 and the Queen Elizabeth II Golden Jubilee Medal in 2003.