Visual Arts Open Talk: Luke Parnell CANCELLED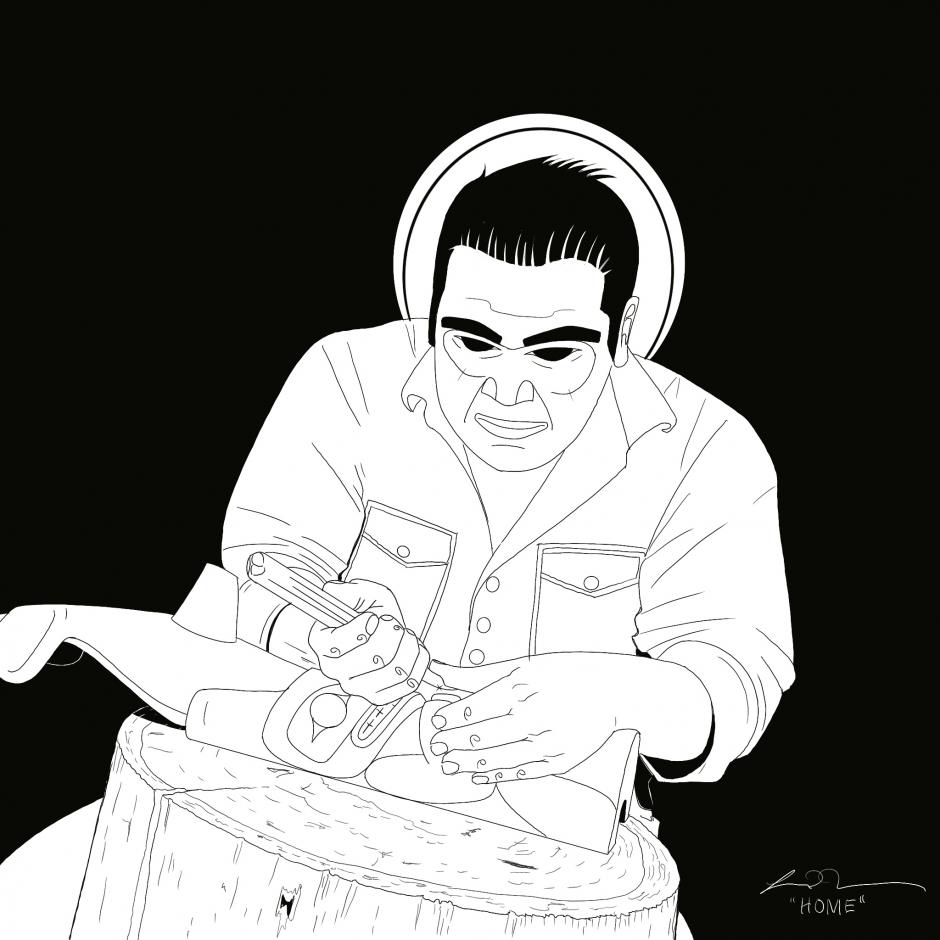 Please note this event has been cancelled. 
The Visual Arts Open Lecture Series presents talks by leading Canadian and international artists, curators, and academics.
Join Luke Parnell, faculty for the Emerging Banff Artist in Residence 2023 program, as he reviews the works he did (and did not) create during the pandemic. He will also dive into the current creative direction of his artistic practice.
 
Luke Parnell is Laxgiik (Eagle) from Wilps Kwa'kaans on his mother's side and Haida from Massett on his father's side, his Nisga'a name is Guxw Gahlgan (always carving). Northwest Coast Indigenous art is the basis of his practice, focusing on narrative, specifically transformation narratives.
 
His training has involved a traditional apprenticeship with a Master Northwest Coast Indigenous carver, a BFA from OCAD, and an MAA from ECUAD. His artistic practice explores the relationship between Northwest Coast Indigenous oral histories and Northwest Coast Indigenous art, with a focus on transformation narratives. With an understanding of visual language as a material expression related to experience, Parnell's artworks contain traditional and contemporary symbols, where meaning is related to the materials, methods, forms, and context of the works. Parnell's work has been exhibited at the MacLaren Art Centre (2011), the National Gallery of Canada (2014), the Biennial of Contemporary Native Art in Montreal (2016), the Kitchener-Waterloo Art Gallery (2018), and more. He has been an artist-in-residence at the Banff Centre and the International Cervantino Festival. His first solo exhibition at MKG127, Indigenous History in Colour, traveled on to the Bill Reid Art Gallery in Vancouver in 2021 and the Art Gallery of Ontario acquired seven paintings from the exhibition.