February 2 - April 7, 2013
Aurélien Froment, Alexis Guillier, Louise Hervé & Chloé Maillet, Benjamin Seror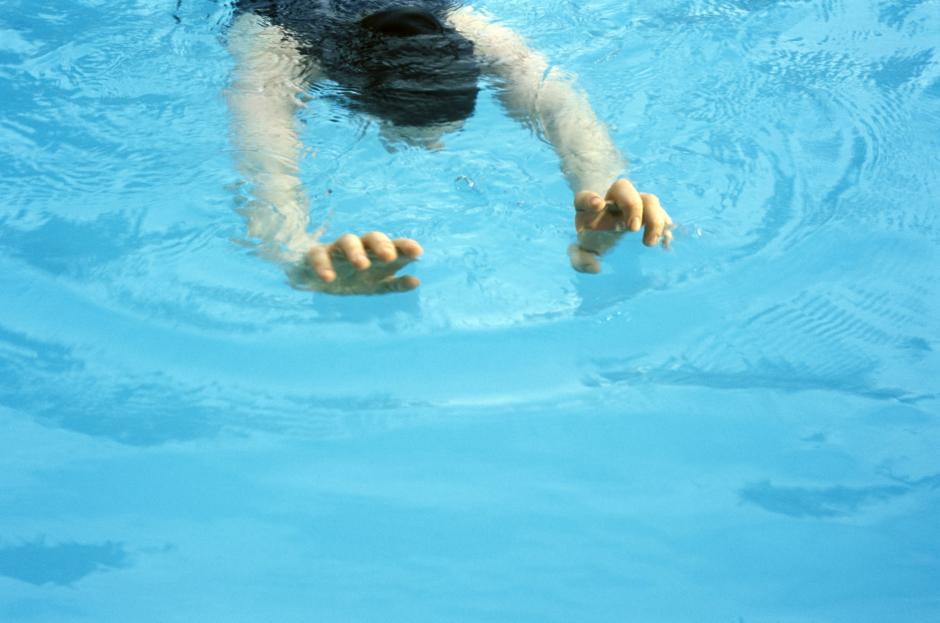 An Ever Changing Meaning included artists who navigate a landscape of language, objects, and ideas which are buried under layers of interpretation. Within this shifting territory, the artists seek ways to negate singular meanings and suggest multiple readings for their audience. Drawing attention to the subjective status of the artworks points to the fact that languages are hybrid and transitory: owned by no one, yet interpreted by all.
When asked the question, "What is a chair?" Aurélien Froment's answer would depend on the context in which it is asked. With his two-channel video 9 Intervals (2012) Froment invites the audience to sit on the floor and to envision a definition of a chair according to one's relationship to it. Beginning as a documentary on the ergonomic effects of furniture on the body, the work also offers instruction on yoga techniques for comfortable sitting poses. The film has a voiceover narrated from several professional perspectives, which provide multiple testimonies and opinions.
Alexis Guillier's video Twilight Zone (2013) revisits an accident that happened on the film set of The Twilight Zone in 1983. Amid a shower of explosions, a helicopter pilot lost control of his aircraft, leading to the death of three actors. Rumours spiraled out of control, raising issues around the press coverage of the event and the publicity campaign for the film. As fiction collides with reality, Guillier's work links the multiple iterations of 'Twilight Zone,' including the title of the film and the original television series, as well as other stories, myths, and uses of the term.
In Louise Hervé and Chloé Maillet's work A Treatise on Baths (2013), the artists apply a research methodology that invites contradiction and strangeness. As a film composed of 35mm slide stills, the work touches upon ancient and contemporary practices of bathing, including the myth of the lost city of Atlantis. In their research Hervé and Maillet also take interest in the risks, practices, and fantasies associated with the conservation of living organisms.
Benjamin Seror is concerned with similar approaches to knowledge production. His work The Ecomuseum of the Modern Man (2013) takes its departure from the practice of architect Le Corbusier (1887-1965), who created his own system of measurement called the Modulor, which was inspired in part by the height of detective novel characters. Seror borrows objects and techniques from the performing arts and conference settings to construct scale paper models of architectural spaces. A series of dramaturgic texts invite viewers to consider these maquettes as scenarios where they become director and enactor of ephemeral cultural moments.
Artist Biographies
Aurélien Froment 
Froment lives and works in Dublin. His practice revolves around a diverse range of mediums, such as film, photography, and text in order to expand the way textual and visual narratives, whether documentary or fiction, are constructed. Froment seeks to address the subjectivity of images and the ever changing contexts in which they come to be interpreted. Solo exhibitions of Froment's work have taken place at the Centre d'art contemporain d'Ivry (2011); Centre Culturel Français de Milan (2011); Gasworks, London (2009); Montehermoso, Vitoria-Gasteiz (2009); Wattis Institute for Contemporary Arts, San Francisco (2009); Bonniers Konsthall, Stockholm (2009); Palais de Tokyo, Paris (2008); and FRAC Champagne-Ardenne, Reims (2008). In 2010, his work was included in the 8th Gwangju Biennale.
Alexis Guillier 
Guillier lives and works in Paris. Through lectures, videos, and installations Guillier's work focuses on the way in which the organization and classification of images can form diverse narratives. By compiling a range of contexts and alternative histories, Guillier creates contradictory situations that attempt to re-navigate linear concepts of time. A recent solo exhibition of Guillier's work was held at Piano Nobile, Geneva (2011). Guillier has participated in group exhibitions at Institut Français, Prague (2011); Palais de Tokyo, Paris (2011); Galerie Dohyang Lee, Paris (2010); Musée National d'Art Moderne, Centre Pompidou, Paris (2010); and La Vitrine, Paris (2009).
Louise Hervé and Chloé Maillet 
Hervé and Maillet both live and work in Paris. Their practice centres on the staging of various forms of speech. By weaving together historical fact, autobiographical data or excerpts from science-fiction films and didactic books, they build narratives and stories which amalgamate relevant coincidences from the past, as well as foretell the future. Solo exhibitions include the Kunstverein Braunschweig (2012); Centre d'art contemporain la Synagogue de Delme (2012); Kunsthaus Glarus (2012); and FRAC Champagne-Ardenne, Reims (2011). Group presentations include Palais de Tokyo, Paris (2012); Galerie nationale du Jeu de Paume, Paris (2011); Centre d'art contemporain de Genève (2011); 4th Moscow Biennale of Contemporary Art (2011); and FRAC Nord-Pas de Calais, Dunkirk (2011).
Benjamin Seror 
Seror lives and works in Brussels. Through performance-based pieces, where speech is the principal subject and tool, Seror narrates improvised stories and unrealistic myths as a way to underline the process of memory. His stories bring together aspects of literature, art history, and the everyday to unsettle known histories and generate new narratives. Also a musician, Seror often includes song in his performances as a way to alter the rhythm of language and to underline the complexity and instability of speech. Group exhibitions include the 11th Baltic Triennial of International Art, Vilnius (2012); 11th Biennale de Lyon (2011); Kunsthall Oslo (2011); Centre Pompidou, Paris (2011); and Objectif Exhibitions, Antwerp (2011).
Curator Biography
François Aubart
Aubart is a writer and curator based in Paris. Aubart has contributed critical writing to May, Flash Art, Art Press, Art 21, 2.0.1 and several artist monographs. He teaches art history at the École des beaux-arts de Lyon. With Camille Pageard he organized Louie Louie (2011), an events series that took place at the École Supérieure des Beaux Arts, Angers, and the École nationale supérieure d'art de Bourges, which also included a publication produced in partnership with Cneai, Chatou. He recently curated Résurrection (2010), Galerie Dohyang Lee, Paris; There must be a 'right way' (2011), Mosquito Coast Factory, Campbon, and École supérieure d'arts de Brest; and Profonde Surface (2012), Shanaynay, Paris. In partnership with Jérôme Dupeyrat, Charles Mazé, Camille Pageard, and Coline Sunier, he is one of the founding editors of the periodical