Festival award winners receive mountain-inspired glass sculptures from twin sisters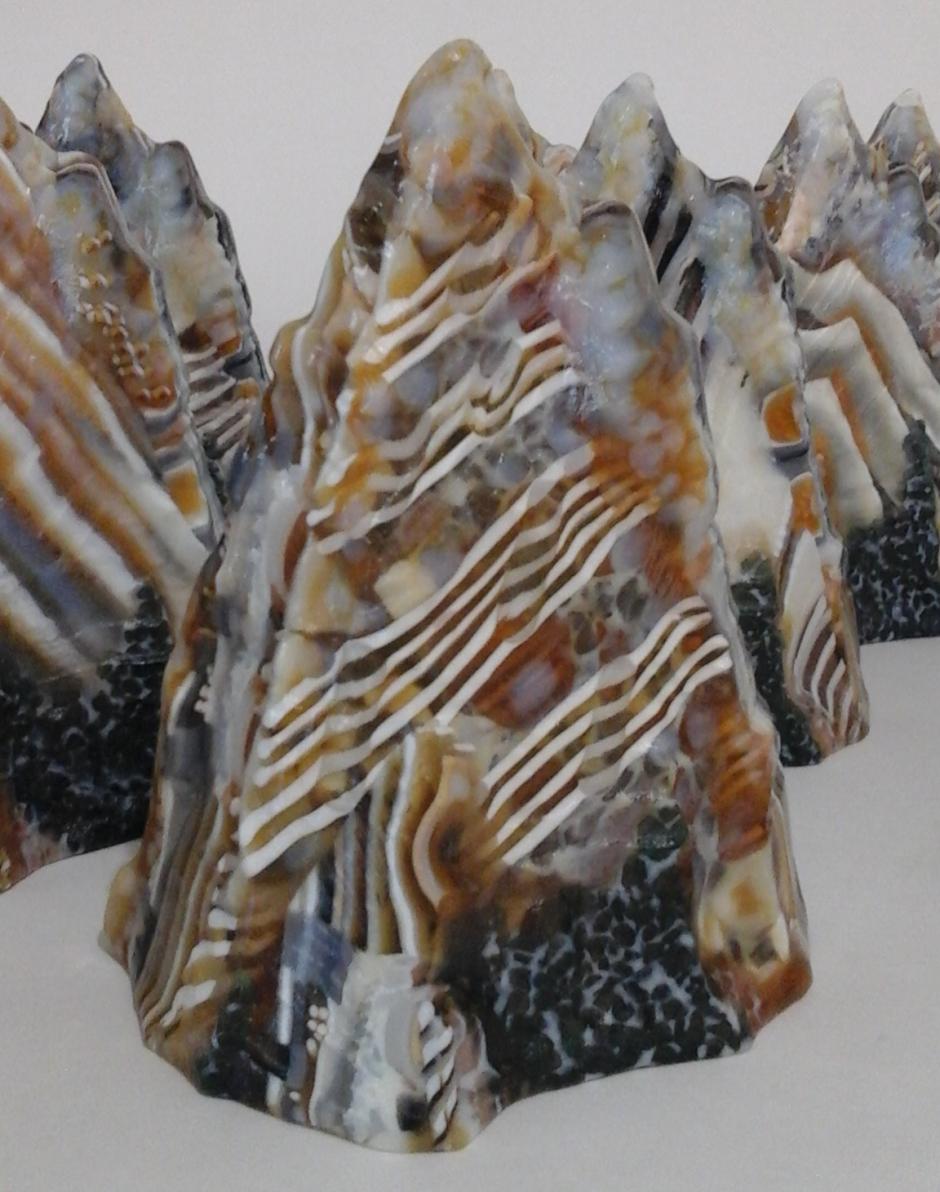 When Festival filmmakers and authors are recognized as winners on-stage during the Festival, they receive a cash award and a unique hand-crafted glass sculpture by local artisans and twin sisters – Leslie Rowe-Israelson and Melanie Rowe of Twin Vision Glass Studio.
Having travelled through remote backcountry on foot, skis, and horseback, the sisters have experienced national park wilderness first-hand so it comes as no surprise that the mountains, valleys, rivers, and lakes are a major source of inspiration and a common theme expressed beautifully in their work. The Festival award winners truly cherish the awards produced by these internationally recognized glass artists, residing in separate corners of the province of British Columbia, Canada.
Rowe-Israelson and Rowe work tirelessly on these awards – their art is constructed through a complex process involving precise glass cutting and multiple kiln firings. Each piece is a labor of love taking approximately two weeks. First, a mold is made out of a high fiber, porcelain, aluminum hydrate mixture. Next, glass colour bars are created using many layers of glass stringers and powders. The piece is then carefully placed and fired in the kiln. After that, the colour bars are sliced on a large diamond saw. This process is similar to peeling away an onion to let the beauty of the striations appear. Once they have the sliced colour bar sections needed for each award, the awards are strategically placed in a mold with powdered glass and vitrigraph. The work is often combined with or presented on elements of hand-forged steel, and shaped and polished stone that the artists have collected from the western slopes of the Canadian Rockies.
We at the Festival are so proud to present the work of these talented artists to winning filmmakers and authors – the glass sculptures are highly coveted and meaningful to their recipients. Thank you Leslie and Melanie! 
Author: Laurie Harvey