Selections from the Permanent Collection
Walter Phillips Gallery, Main Space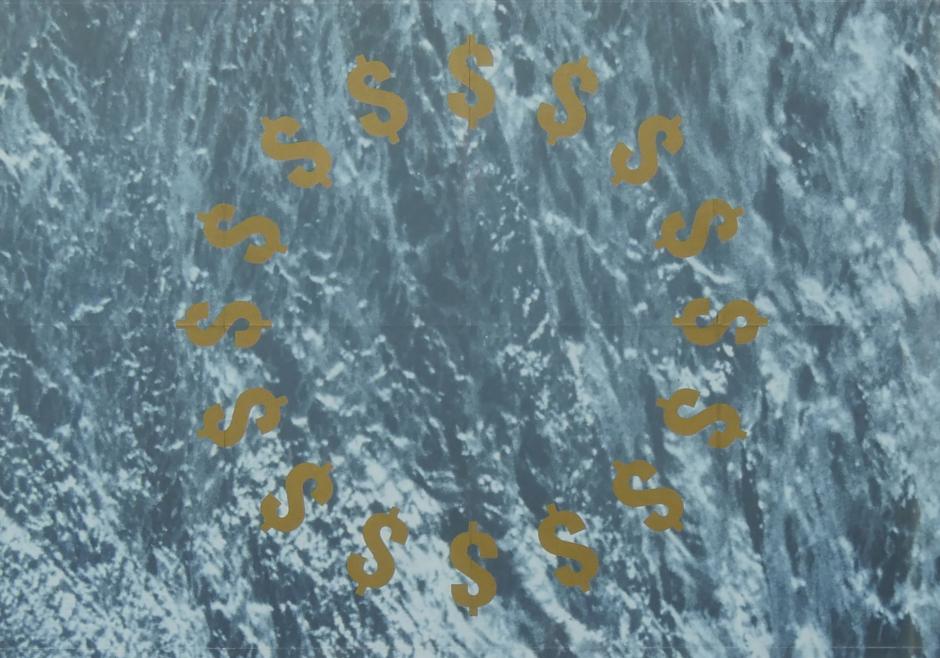 February 11 – May 29, 2017 

Walter Phillips Gallery, Main Space
"The bed is the remote, deserted island where we live alone or as a duo; the hotel is the archipelago."
Marie-Michelle Deschamps, The Twofold Room, 2012
The works in the exhibition, Impulses, were once housed in the bedrooms of Lloyd Hall, the artist residence and hotel on campus that is currently under renovation. It is this very fact that makes Walter Phillips Gallery's (WPG) collection of artwork unique, as it is displayed in the spaces and hotels in which people retreat, sleep, dream, write and make all over campus. The artworks in Lloyd Hall float within a parallel collection to our main collection—a furtive and rich archipelago, if you will. Repositioned in WPG, the selection of works in Impulses represents a mere slice of the collection, with works that date from as early as 1968.
The exhibition is representative of a significant number of works that were acquired in the 1970s and 1980s following a series of year-long artist residencies. These works also point to the initial collecting mandate of WPG, which was loose—primarily what artists left behind after their residencies—but has since been formalized to make room for the commission and acquisition of new works, made on residence or shown in exhibition contexts at WPG. At times our collection is unruly, but also often wonderful; its details in places cloudy, while in other areas, thoroughly researched. It certainly represents the work that has been made on campus by artists since the beginning of our residency programs, which span from the 1930s to the present.
If an effort is to be made to break open our archive and highlight the subjective impulses and urgencies of collecting, it is important that many voices contribute to the interpretation of the works themselves. This act of inviting multiple contributors to write texts on the works presented in Impulses is a small gesture that chips away at the hierarchy of the presumed singular voice of the collection or institution, as well as an effort to put pressure on the authorial structures in which artworks, and the dialogues surrounding them, exist. As Italian-Brazilian architect Lina Bo Bardi wrote in 1958 in the small essay Houses or Museums?, "[a]fter all, what is the point of an isolated work of art, even if it's exhibited [in] the most perfect museological technique…with no connection at all to our times, with no historical continuity?"
The intention to present each work in Impulses alongside a newly written text speaks to this effort, as well as to the exhibition's aim to open up a series of questions around the conditions of the works' reception in the present moment. How can additional meanings be attributed to artworks that speak to current textual impulses of the diaristic, the poetic, or expanded ways of writing about artwork outside of an art historical format? How can the act of writing afresh, but not erasing, gesture against the forgetfulness of archives? When we write and read of ours' and others' work, what becomes of the supposed linearity of an ongoing historical narrative? How do we track the frictions and changes in perceptions of these works? And further, how do we negotiate, and in a sense, live with these works in the present?
The title of the exhibition Impulses is a nod to what has been heralded as the archival impulse, or 'turn', by many contemporary artists, curators and scholars working in the past decades. The title is also shared with a work in the collection; Toronto-based artist Carolyn White's 1988 poster, which was initially an insert in Impulse Magazine, Vol.14, No.4. The poster features a ring of gold dollar signs that hover over a deep-blue body of water; a stylized flag for our imperiled water systems, and a pop attack on capitalism and its looming danger to the natural environment. Indeed, many of the works resonate in our political and contemporary moment. Consider Greg Curnoe's rendering of an erased map of America (1989); George Littlechild's print, Red and Childless (1987); Claudine Ascher's timepiece, Supported Reality (1983); or Susan Cunningham's feminist redux, Futility at the Front (1983). From the vantage of the present, each resonates with renewed urgency.
The accompanying texts by Marjorie Beaucage, Jacqueline Bell, Emily Collins, Beck Gilmer-Osborne, Yasmin Nurming-Por, Francine Cunningham, Meghan Power, Peta Rake, Janice Tanton, Becca Taylor, Kristy Trinier, Katarina Veljovic and Alberta Williams gesture to the fact that the archive or collection is really never an island, but rather an archipelago of relations.
Opening Reception 
Saturday, February 11
6 - 9 p.m.
Curator's Tour
Wednesday, February 15
5 p.m.
Curator's Tour
Wednesday, March 29
5 p.m.
Curator's Tour
Friday, April 28
1 p.m.
Curator's Tour
Wednesday, May 17
5 p.m.
Walter Phillips Gallery Hours
Wednesday - Sunday 12:30 - 5:00 p.m.
Located at Banff Centre in Banff National Park, Alberta. Ground floor of Glyde Hall and is wheelchair accessible. The gallery is closed for public holidays.
Contact Us
For questions about the Walter Phillips Gallery, please contact:

Email
walter_phillips_gallery@banffcentre.ca

Phone
1.403.762.6281

Walter Phillips Gallery 
The Banff Centre 107 Tunnel Mtn Dr
Box 1020
Banff, Alberta
T1L 1H5 Canada