Morgan Possberg | Calgary, Alberta
Morgan Possberg grew up in Calgary, Alberta and spent a large part of their childhood in Shediac, New Brunswick. They received a Bachelor of Fine Arts Degree with a focus in Textiles / Fashion from NSCAD University in Halifax in 2019, and subsequently attended the University of Calgary for a Master of Architecture Degree. Morgan works with primarily local, sustainable materials such as birchbark and locally spun yarn, and technique intensive processes to create works that capture the modern Two-spirit Indigenous experience in Canada; an experience which is fraught with disconnections and gaps. Through their work, Morgan creates alternate stories to fill the gaps with a focus on capturing inner truth and alternate possibilities.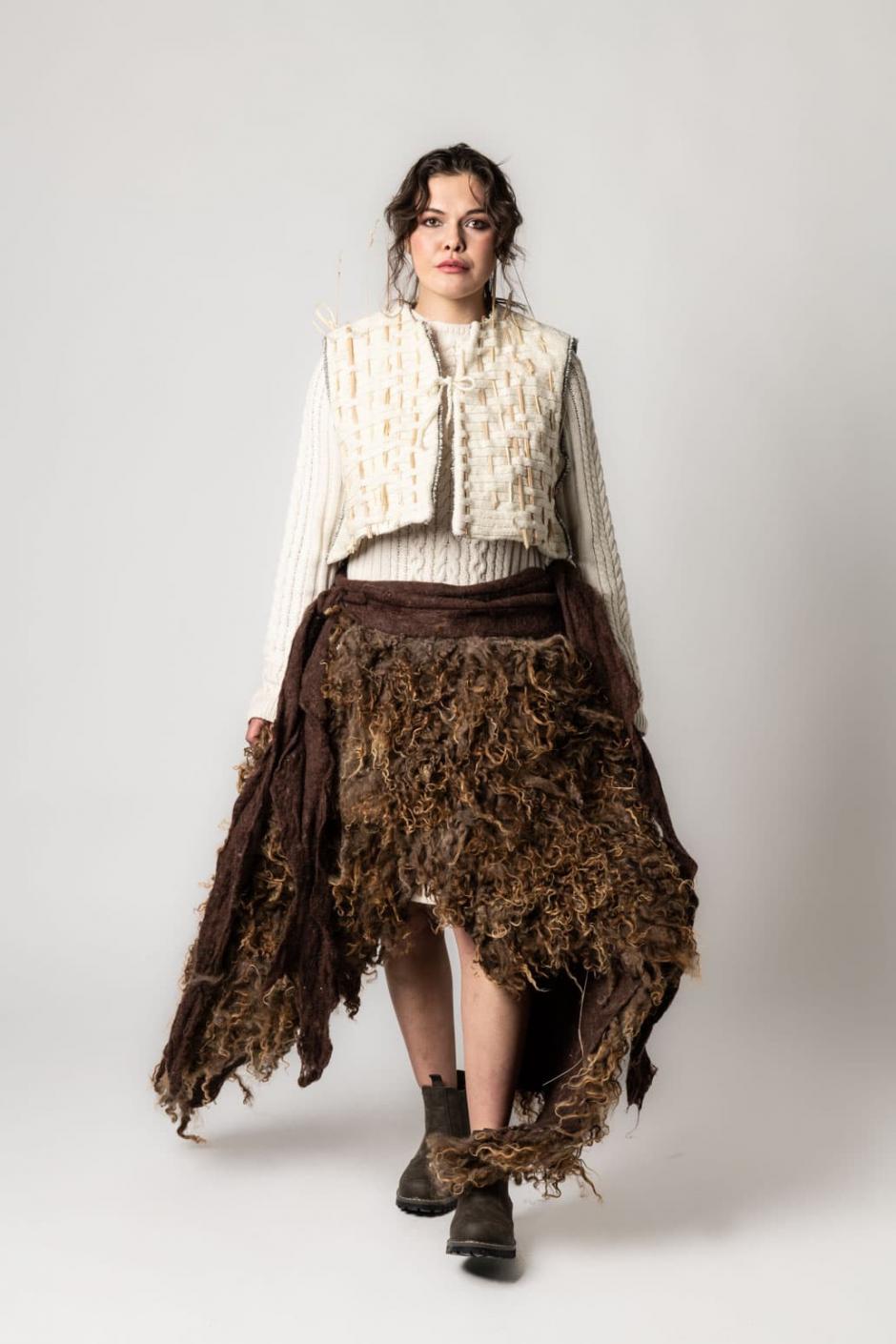 Imagine playing a game of telephone with your ancestors from hundreds of years ago, except that the line consistently cuts out, and you don't understand all of the language that they speak. What you do understand is important; the most important thing in the world. Morgan Possberg is working to create imaginative, illustrative wearable objects that fill the gaps in the Indigenous narrative; they are not an absolute truth but one possible narrative among many; a way to connect with the past through layers of abstraction, with no right or wrong answer.
Morgan Possberg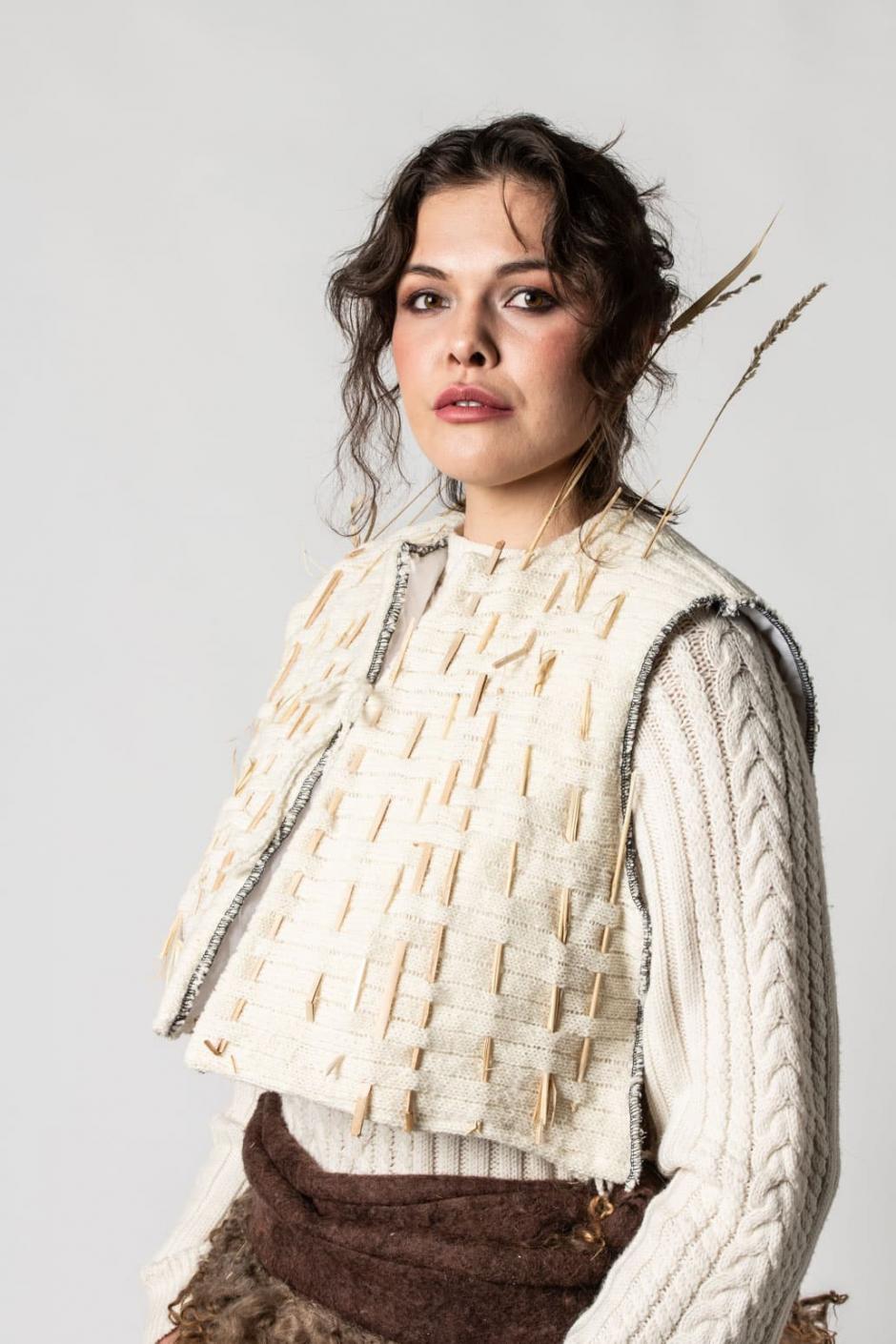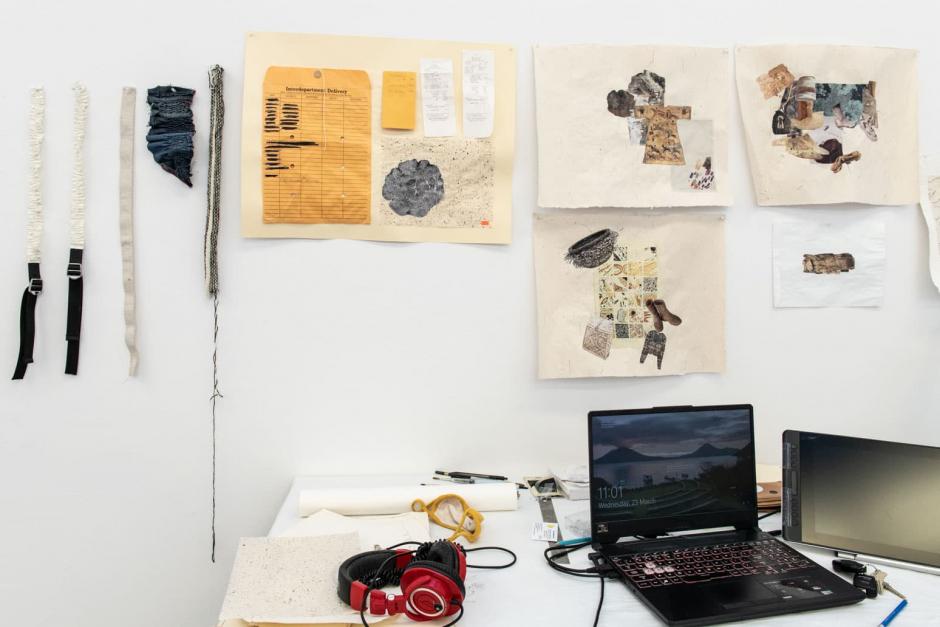 Follow Morgan's work on Instagram @m.possberg
Morgan is generously supported by the Slaight Family Foundation