Yolonda Skelton, Sugiit Lukxs Designs | Vancouver, British Columbia
Yolonda Skelton (Sug-iit Looks) is a fashion designer/textile artist and high school teacher. She is Gitxsan with mixed European ancestry.  She currently resides in Vancouver on the unceded  territory of the Musqueam, Squamish, and Tsliel-watulh people. She has shown her fashions at (VIFW 2017/19, IFWT 2018, SWAIA 2018/21, & IIFW Paris 2019), as a platform for environmental awareness and reconciliation. Skelton is self taught, and her practice begins with knowledge of her ancient Gitxsan history or Adawak, as told by her maternal grandma, uncles and aunties. Through the medium of fashion, Skelton weaves ancestral threads of traditional knowledge, teachings, and symbols, onto garments. Her garments become modern day robes of power for people of all nations. Skelton's clothing is for people who seek connection, empowerment, and understanding of First Nations culture, values, and beliefs. When you wear her clothing you become a knowledge keeper, an educator, and a storyteller, to all. By sharing these stories she hopes to connect ancient traditional values of her people to the modern day world. Skelton's hope is that by reconciling the past, we can move forward in the present, each nation celebrating their distinct culture and traditions with the rest of Canada.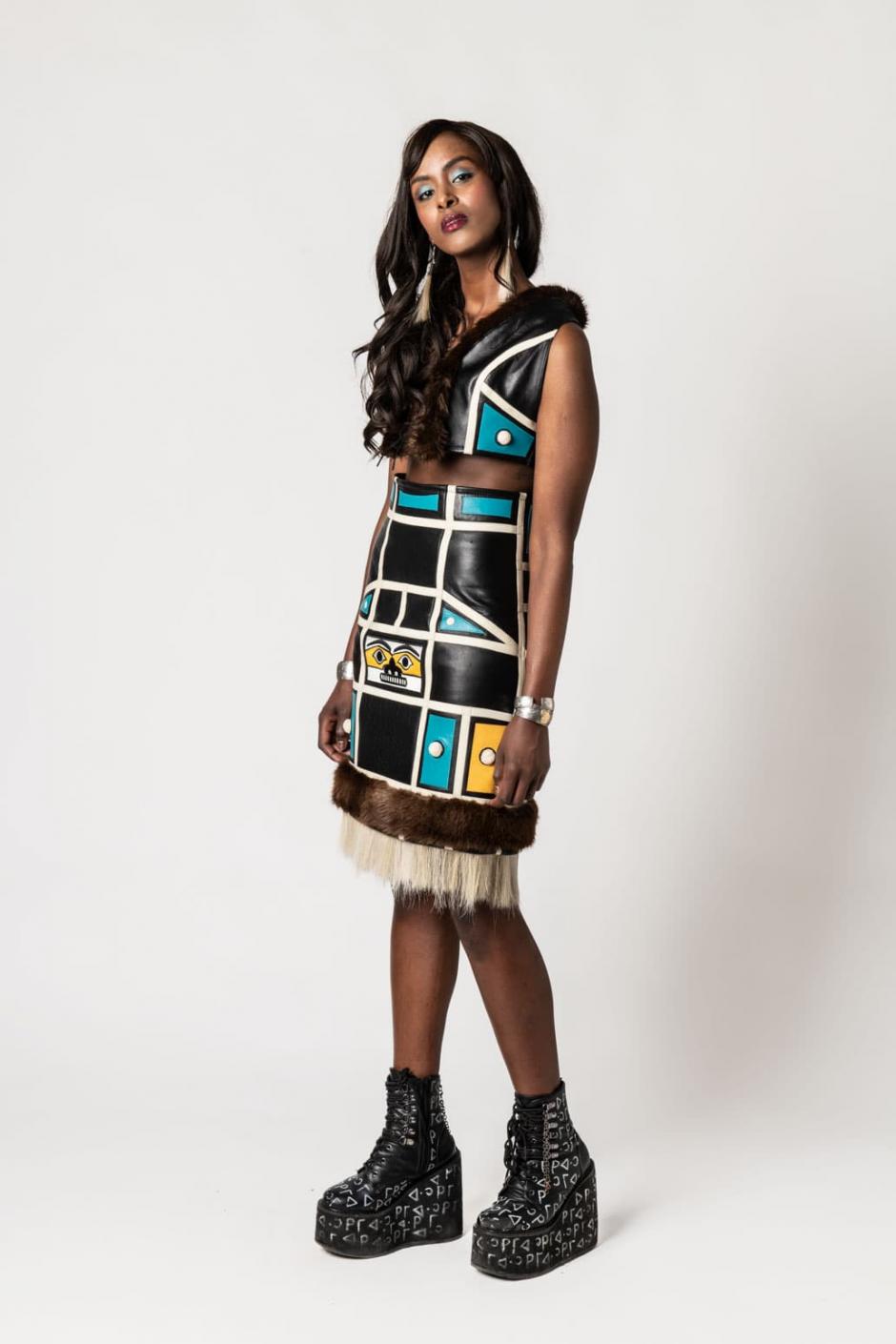 My work is created to connect, empower and educate anyone who wears it about First Nations culture. It is a pathway to reconciliation through an understanding of our culture, our stories and our values.  It is a step towards healing the past through this cultural connection. Which inturn empowers the wearer to have a voice and courage to start a dialogue.Enabling us to help educate about the need and ways to protect mother earth, for all of us.
Yolonda Skelton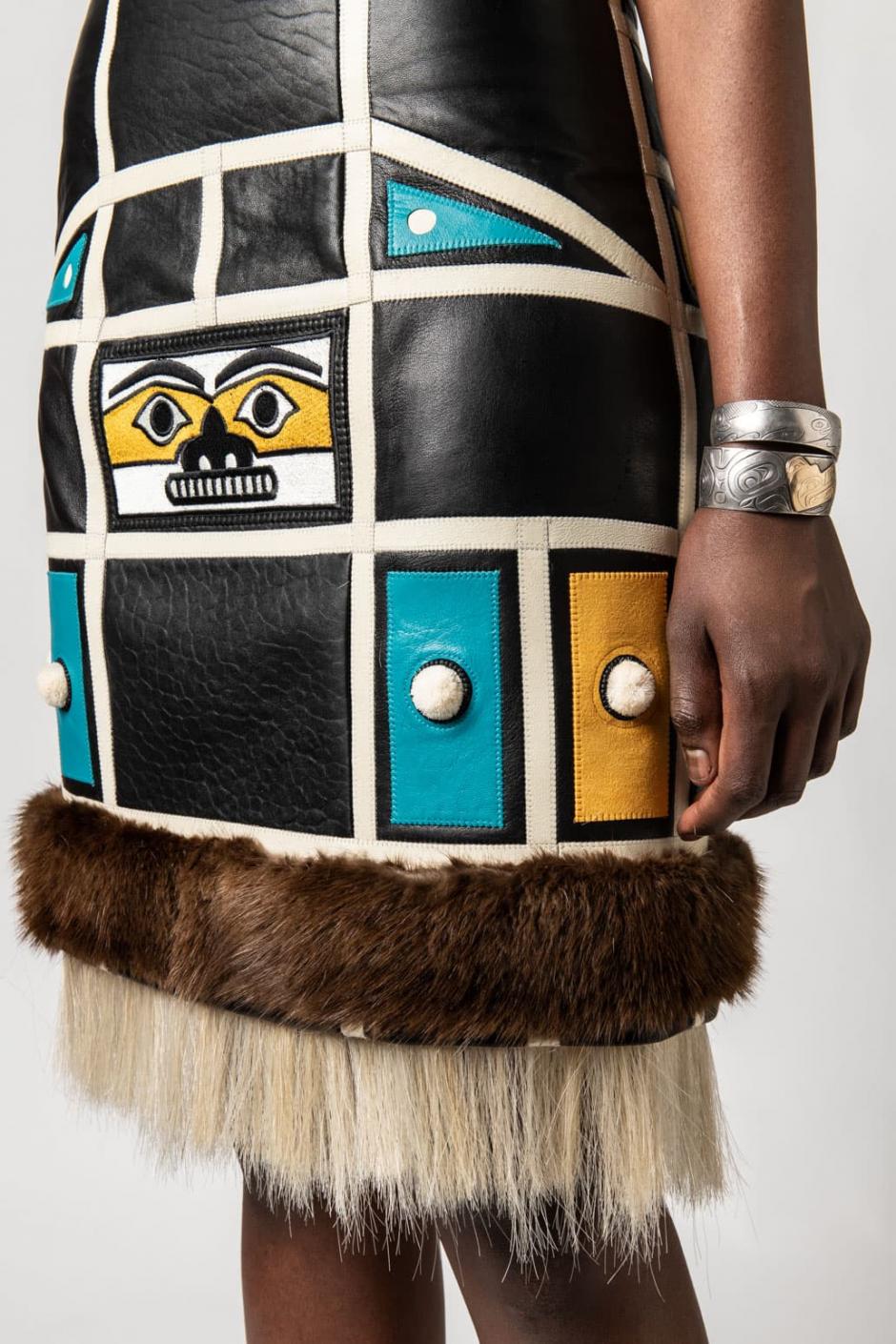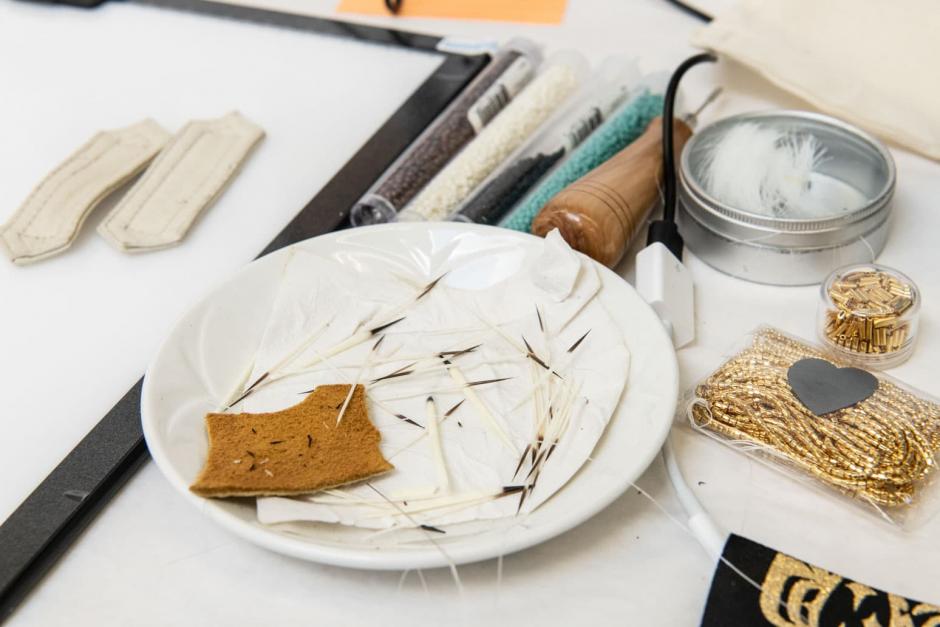 Follow Yolonda's work at www.sugiitlukxsdesigns.com or on Facebook @Yolonda Skelton, Instagram @yolondaskelton, and Tik Tok @yolonda1111
Thank you to my family for their collective, encouragement, love, and financial support of my creative journey. I would not be here without them.  Ha'mii"ya
Yolonda is also generously supported by the Slaight Family Foundation