Banff Centre is the opportunity to create the extraordinary.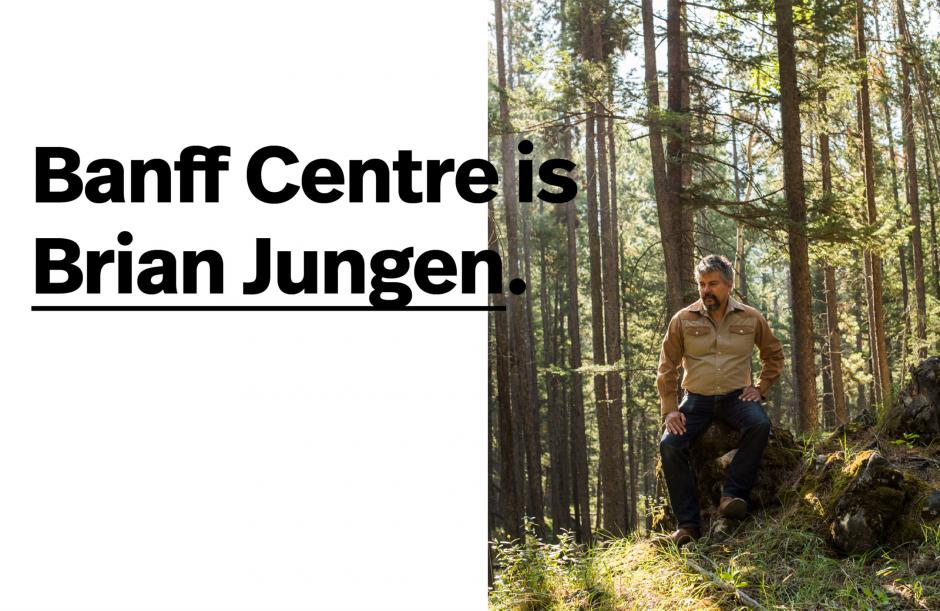 Having grown up on a ranch in the Northeast of BC in Peace Country, Brian Jungen is used to open spaces. So when he came to Banff Centre in 1998 to do a residency, he was in his element surrounded by mountains and raw wilderness. 
I thought it would be a really good opportunity to work on a project and dedicate some space and time to it.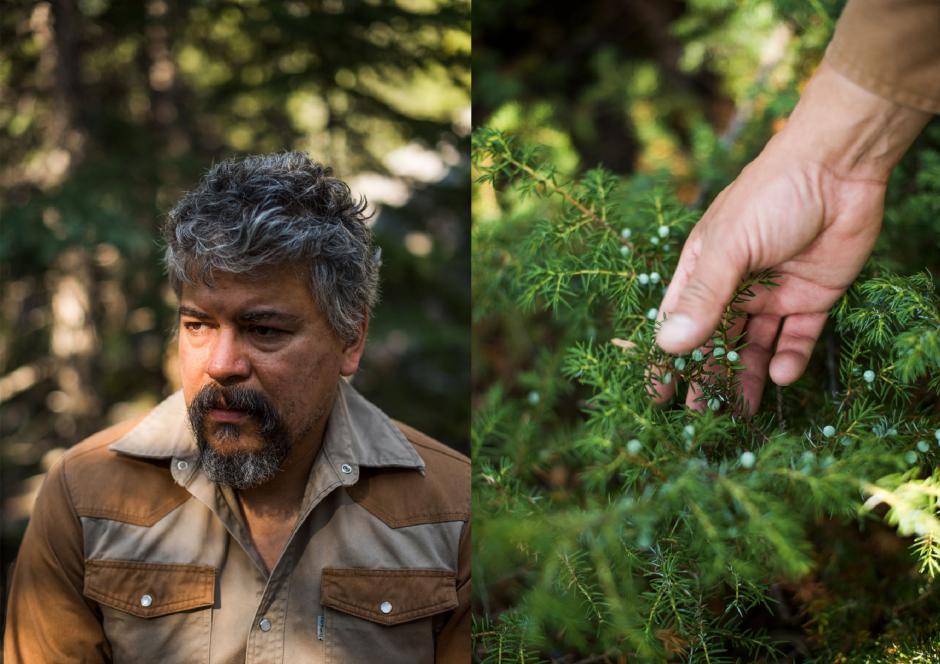 Prior to arriving in Banff, Brian had been living in New York working as an art-shipper, learning the ins and outs of the gallery world while creating his own art on the side. While there, a massive window display at Niketown showcasing the latest Air Jordan basketball shoes caught his attention. He was intrigued by the glorification of mass-produced sweatshop products and drew a parallel to the inequalities and production of Indigenous art. An idea dawned on him and not long after he was back in Canada, en route to the Banff Centre with 30 boxes of Air Jordans in the bed of his truck.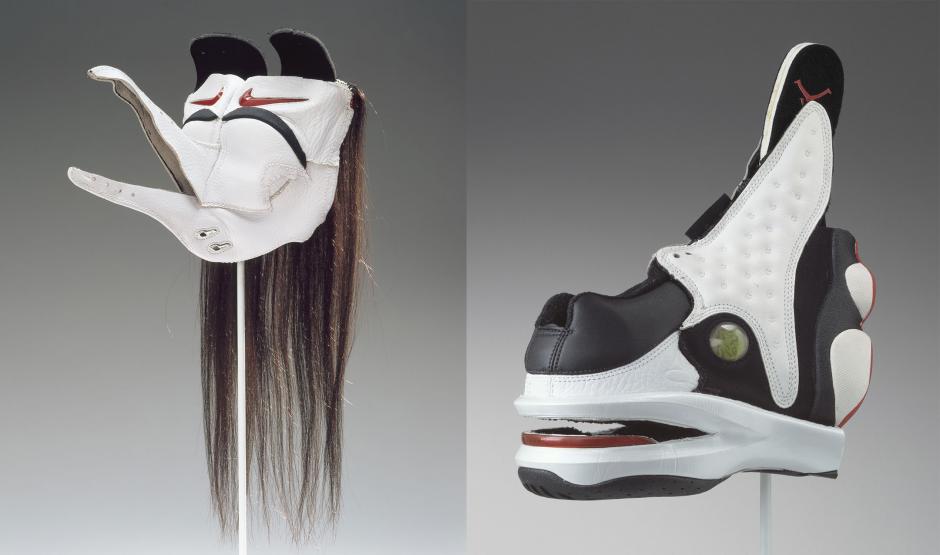 Previously, Brian's work was primarily two-dimensional and conceptual. But while surrounded by artists and resources from countless disciplines at Banff Centre, Brian made his first foray into the world of sculpture. He began to disassemble the shoes and pin them back together to create Indigenous-inspired masks. Initially, Brian had intended on just photographing them, but after seeing them come to life, he decided to stitch them together.  The result was "Prototypes for New Understanding." an iconic series of pieces that showed at galleries all over the world, helping launch Brian's career as an artist.
Having access to so many different kinds of facilities and artists opens up so many doors.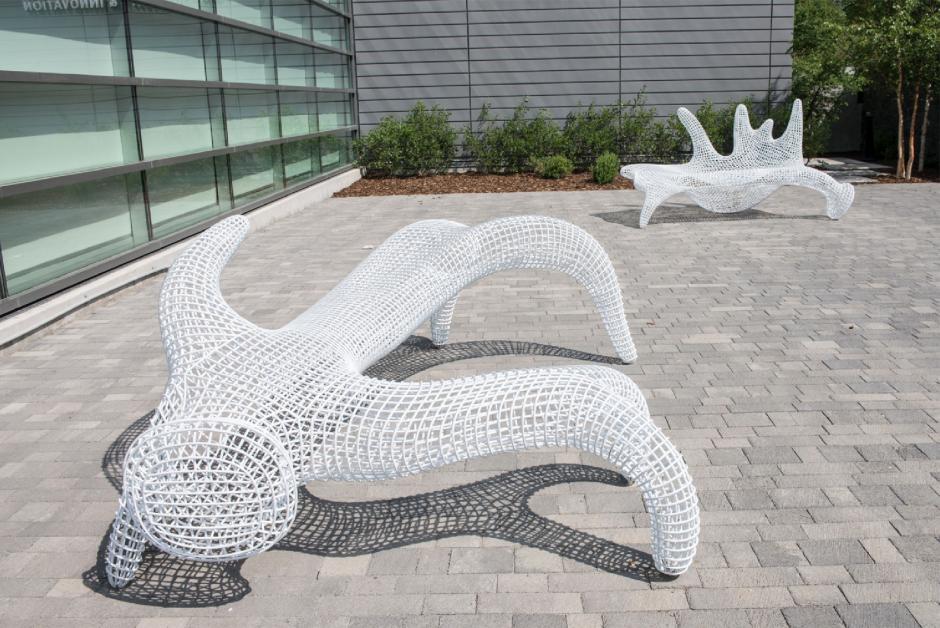 When I first came here, that was the first time that I really fell in love with making art.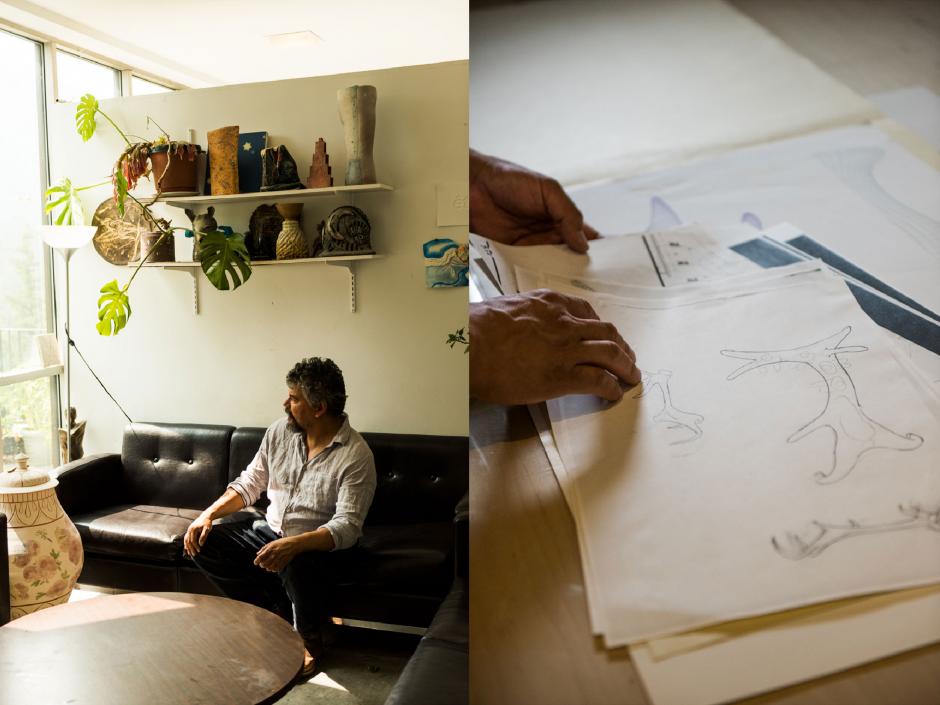 Now, years later, Brian still makes it back to the Banff Centre from time to time. He's quick to share his passion for this place and the opportunities it provides artists to create their best work. It's clear that it holds a special place in his heart and when he walks around campus he's totally at ease.
It's not the ranch he grew up on, but he's home.
Banff Centre is the opportunity to create the extraordinary.