Banff Centre is illumination and focus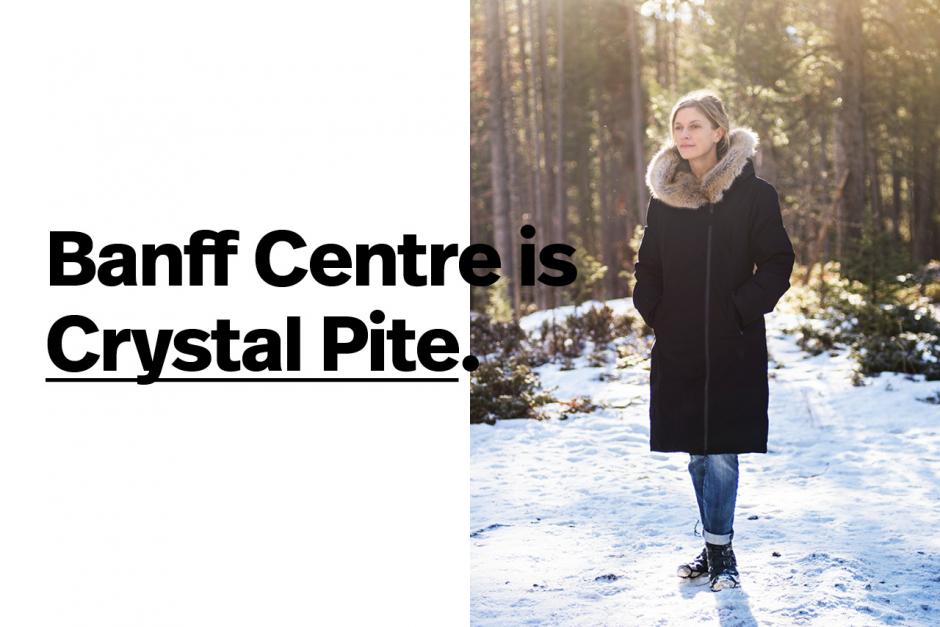 Some children's earliest memories are of collecting shells on the beach or playing hide 'n' seek. For leading international choreographer Crystal Pite, it was dancing. Crystal first came to Banff Centre at the age of 16 to take part in the professional dance programme, and has returned 14 times— as a dancer, and then as a choreographer and artistic director of Kidd Pivot, the dance company she founded. 
 
Some of my earliest memories are of dancing and choreographing. It's how I see the world— how I move
in the world.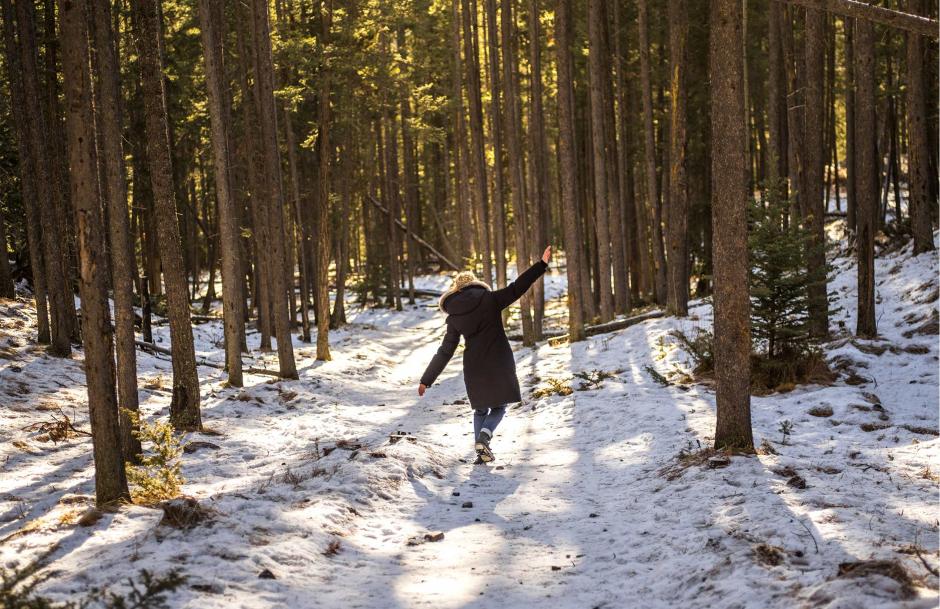 Crystal is known for tackling subject matter in her productions that's emotionally vulnerable and destabilizing, and she attributes being able to explore those uncomfortable spaces to the feeling she gets when she comes to Banff Centre. For her, the mountains create a frame that sharpens her focus as she works with dancers, collaborators and staff supporting her artistic journey. Banff Centre has become an essential part of her creative process.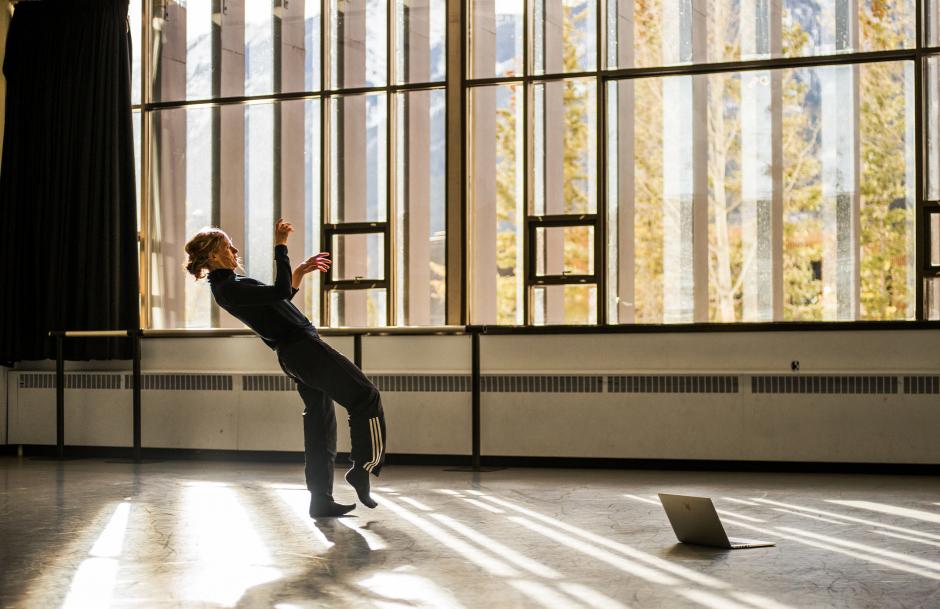 As Crystal was transitioning from dancer to choreographer, Banff Centre helped her along the way - in 1995, she was awarded Banff Centre's Clifford E. Lee Award to encourage the development of Canadian choreographers. Crystal remains the youngest recipient of the award since it was created in 1978.
I have this feeling of being nurtured at Banff Centre…of being legitimized and supported while we make these wild stabs in the dark.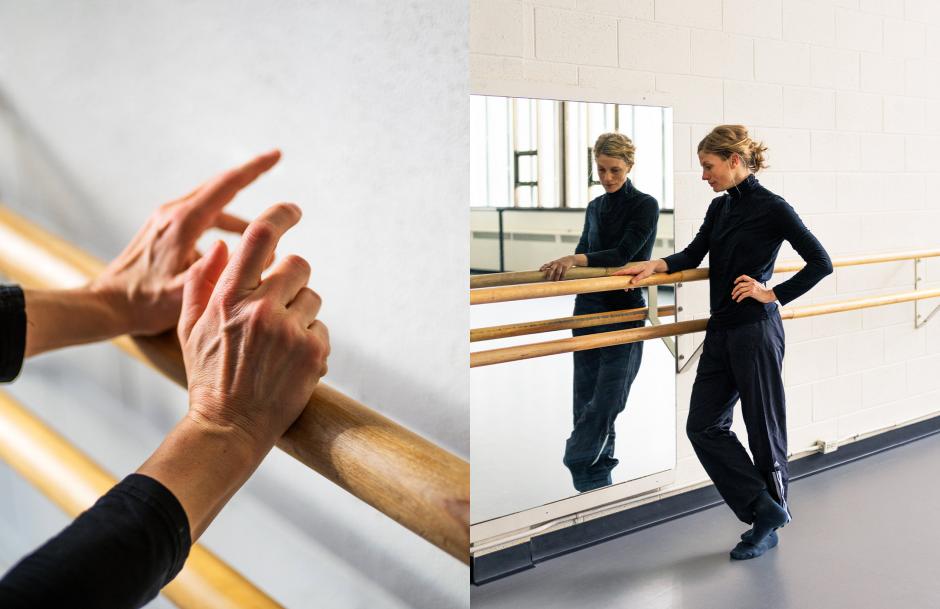 In 2014, Crystal came to Banff Centre to begin work on Betroffenheit in collaboration with theatre artist Jonathon Young. She arrived with ideas on paper, fragments of scripts but no choreography. During the residency, she was able to shape the production, conduct on-stage tests with lighting, technical and set elements. A second residency enabled her company to perform a preview ahead of Bettrofenheit's world premiere at Toronto's Pan Am Games. Betroffenheit went on to win the prestigious Laurence Olivier Award for Best New Dance Production in 2017.
I don't know how to make a Kidd Pivot show anymore without bringing it here to work on.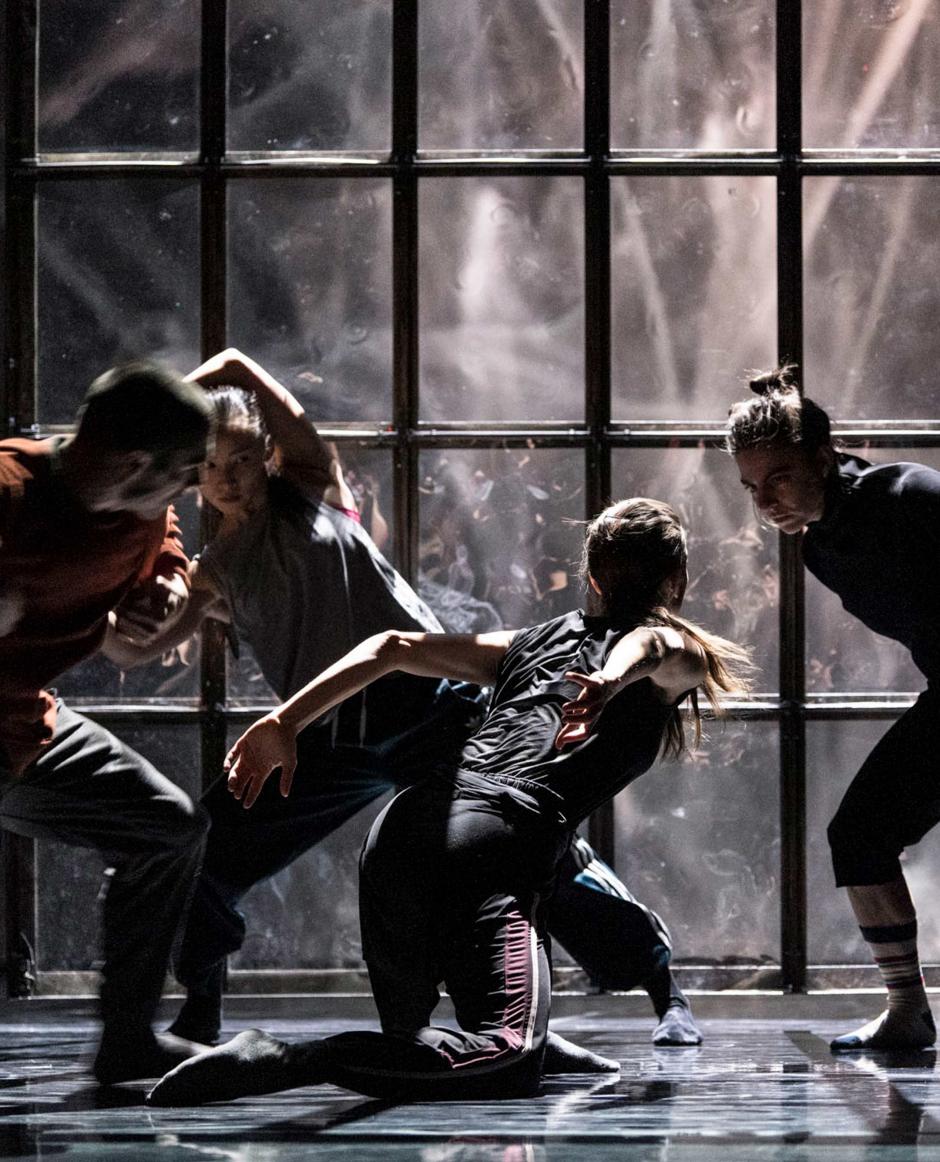 In 2018, Crystal and Jonathon returned to Banff Centre to create Revisor, which toured across Canada in the spring of 2019. Later that year, The Guardian newspaper chose Betroffenheit as the "best dance show of the 21st century." No matter where her journey takes her, one thing is certain: Banff Centre will play a pivotal role in helping her reach new heights of creativity. 
Banff Centre is illumination and focus.