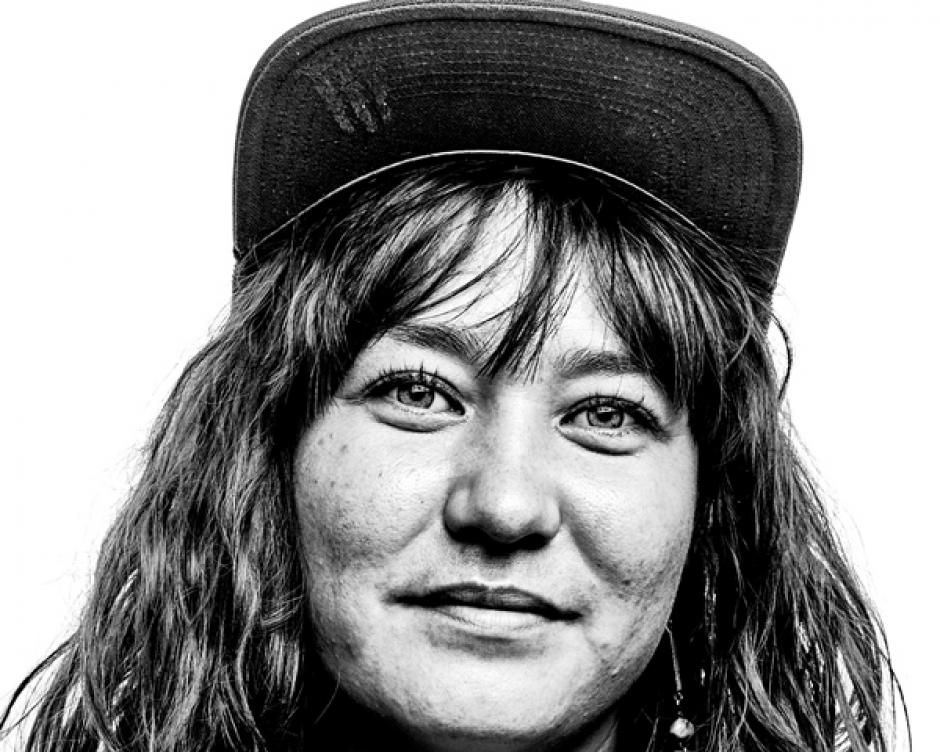 Considered one of the most influential snowboarders of her generation, Jess Kimura has been turning heads in the sport since being featured in the opening spot in Think Tank's 2010 film Right Brain, Left Brain. Having earned almost every accolade possible, Kimura was at the top of her game when tragedy struck. Learning to Drown, the 2021 film directed by Ben Knight (Felt Soul Media), is an intimate portrait of her life before and after tragedy.
In 2014, Kimura's partner Mark Dickson died unexpectedly in an accident. Years later, Kimura knew she wanted to make a piece on grief, fear, and the journey through that. "Hearing other people's stories who had gone through something similar… that really helped me so much". The film offers an intimate look into her career, her path through grief, and mental health struggles. Thinking about how she might now be a source of comfort for others struggling, Kimura says, "It's hard to feel like a role model when I'm going through another rough patch or feeling like I haven't got my own shit figured out still. And this sounds kinda funny but there have been times when I'm feeling really shitty and hopeless and then I watch the film [Learning to Drown] and it reminds me that things can get better. So if I am a role model, it's more just to be open and vulnerable about the stuff I've gone through and that in itself can make other people feel less alone."
Kimura is used to going all in, whether putting herself out there in Learning to Drown or giving her all for projects she's passionate about. In the early stages of her snowboarding career, Kimura didn't see herself represented in the athletes she saw in the spotlight. Fighting hard for recognition, she earned it with parts in male-dominated snowboard movies and suddenly found herself a role model to female snowboarders. She now gives back by funding, producing, and editing all-women film projects, 2018's The Uninvited and 2020's The Uninvited 2, and is currently working hard on The Uninvited 3 to be released later this year. "I'm really excited to see it come together," she says. "I'm so inspired and impressed by the level of progression the girls are pushing these days. I want to make sure I put just as much effort and passion into presenting them in the best way possible."
Approached with telling Kimura's story in what would end up being Learning to Drown, director Ben Knight was on board from the beginning. "I went and had coffee with her, and I knew from that point on that it was a go. Jess gave us the most incredible energy that I've seen in 18 years, and I wanted to give that back on my end in editing and make something really special to show my respect to her as a human being."
Asked about the filmmaking process, opening up in front of the camera and sharing her story in such an authentic way, Kimura doesn't seem too phased. "I feel like in general I really can't help being raw and honest. And it's gotten me into trouble at times. But I feel compelled to say things like they are and not sugar-coat anything. It's definitely scary to put it all out there and just leave myself open to people's judgements or criticism. But I'm taking the same approach as I have in snowboarding… close my eyes and drop in before I can talk myself out of it."
Catch Learning to Drown as part of the 2021 Banff Centre Mountain Film and Book Festival Radical Reels film program and 2021/22 World Tour. 
Author: Natasha Fox