February 15 - June 16, 2013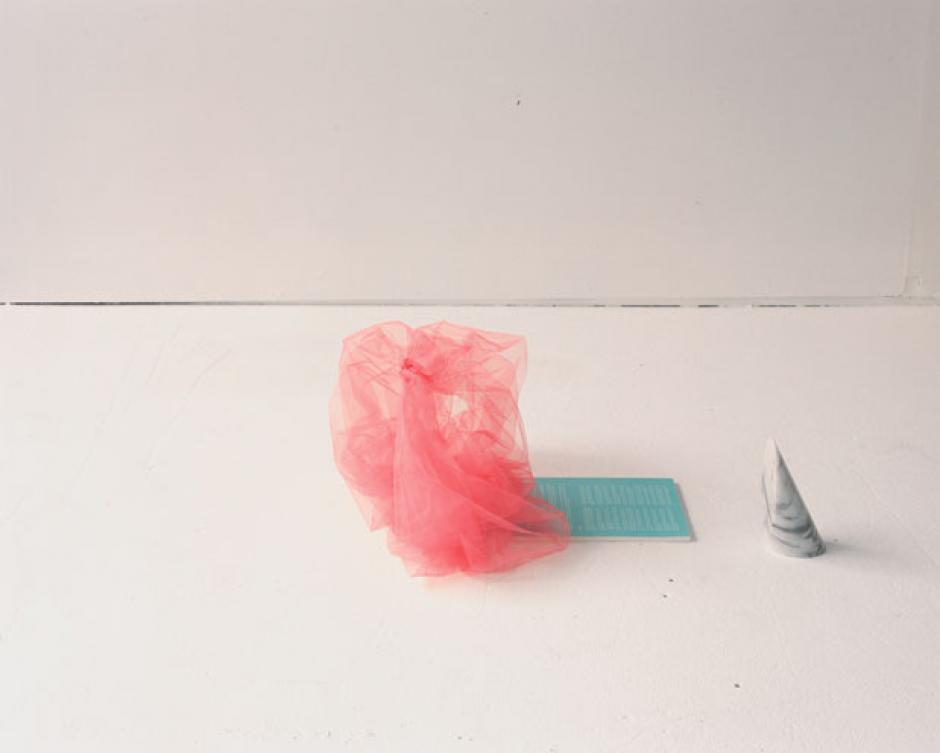 Celia Perrin Sidarous' ongoing photographic series Les Choses ("things") is an exploration of material life and the act of understanding the world through objects, spaces, and gestures—both central considerations of her dedicated studio practice. One reading of these photographs could call on the  formal languages of colour, form, and shape; however, the images also offer a considered way of looking at collected objects and the visual rhetoric of the studio. 
For Perrin Sidarous, the studio represents a stage of potential and possibility, and a place of resistance from the popular and crowded world of things, where prescribed meaning exists within objects. It is in this studio environment that the artist subverts the way objects are fixed within a particular order of knowledge by constructing scenarios or fictions through intuitive sculptural assemblages. Working via a process of adding, rearranging, removing, and photographing objects, Perrin Sidarous searches for the moment where a synergy sparks between and among them—a moment of associative enchantment.
The images presented referenced histories of still-life, interior arrangement, and the placement of objects for display and exhibition, but also throw into confusion the conditions through which we typically interpret and navigate commonplace things. In light of their reconsideration within the internal logic of the studio, Perrin Sidarous questions the slippery territory between the subjective and objective nature of les choses.
Perrin Sidarous is the 2011 recipient of the Barbara Spohr Memorial Award for Photography, presented to exceptional Visual Arts alumni on a biennial basis.