Performing Arts Facilities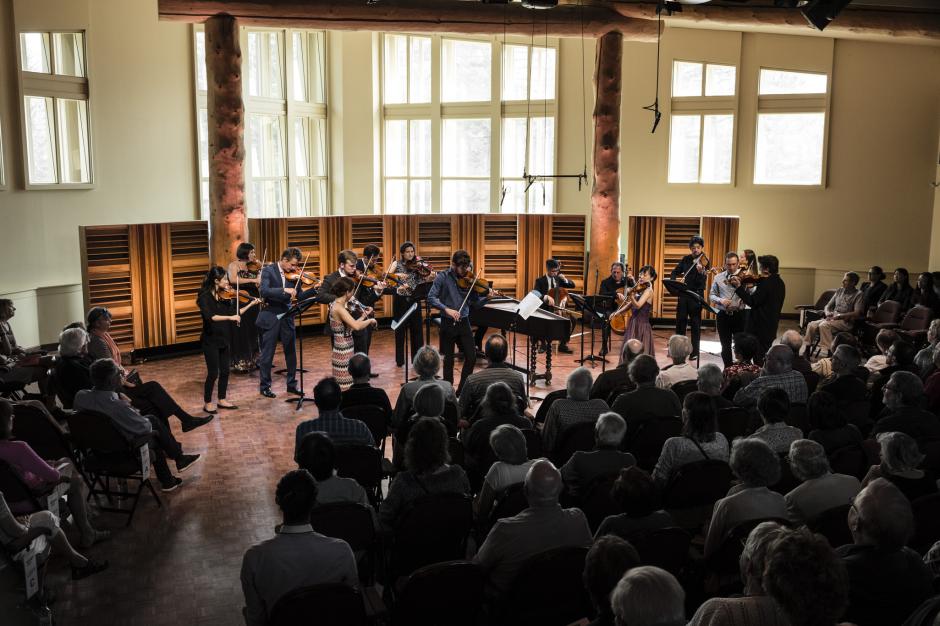 From intimate spaces to the spectacular, Banff Centre houses a variety of theatres, recital halls, practice rooms, recording studios, and production facilities.
Perform: Jenny Belzberg Theatre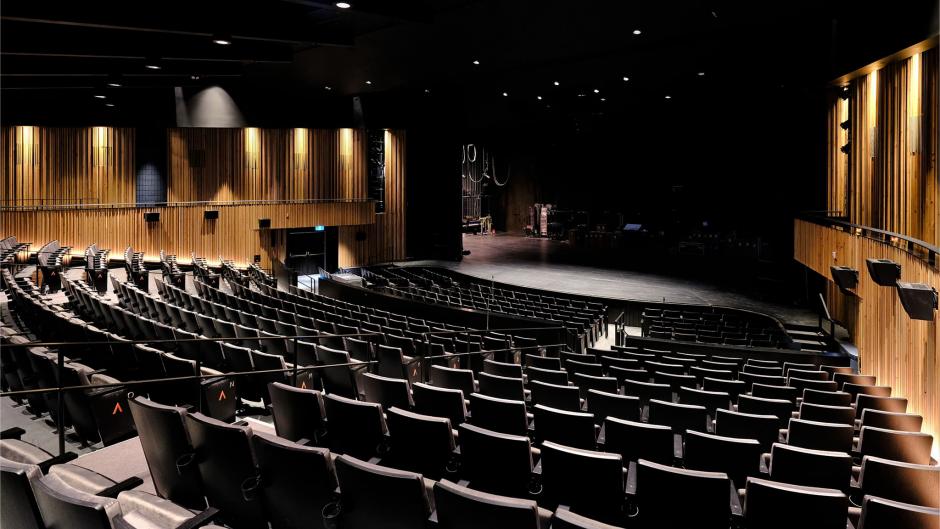 The Eric Harvie Theatre has been renamed as the Jenny Belzberg Theatre, in recognition of the transformational gift from the Belzberg family.
The theatre capacity has been re-configured from 930 to 638 upgraded seats and an enhanced HVAC and ventilation system to improve comfort for the audience. The connection between artist and audience has also been improved by offering a more intimate experience, with improved sightlines, acoustics, accessibility and a balcony with seating that encircles the theatre.
Technical booths have also been enlarged and re-wired for the production team, with additional conduit and wiring throughout the space to accommodate future technological needs.
Perform: Margaret Greenham Theatre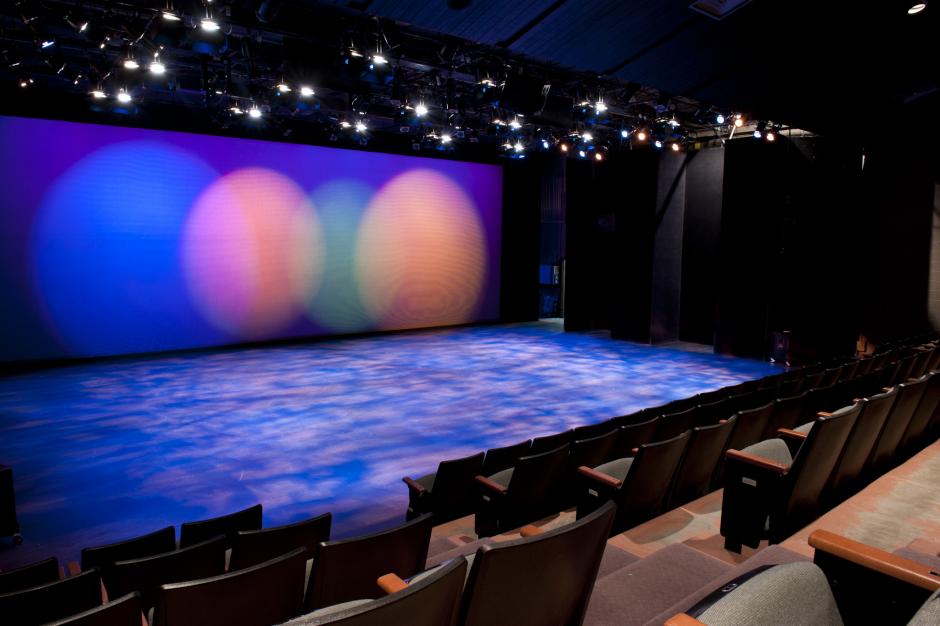 Perform: Rolston Recital Hall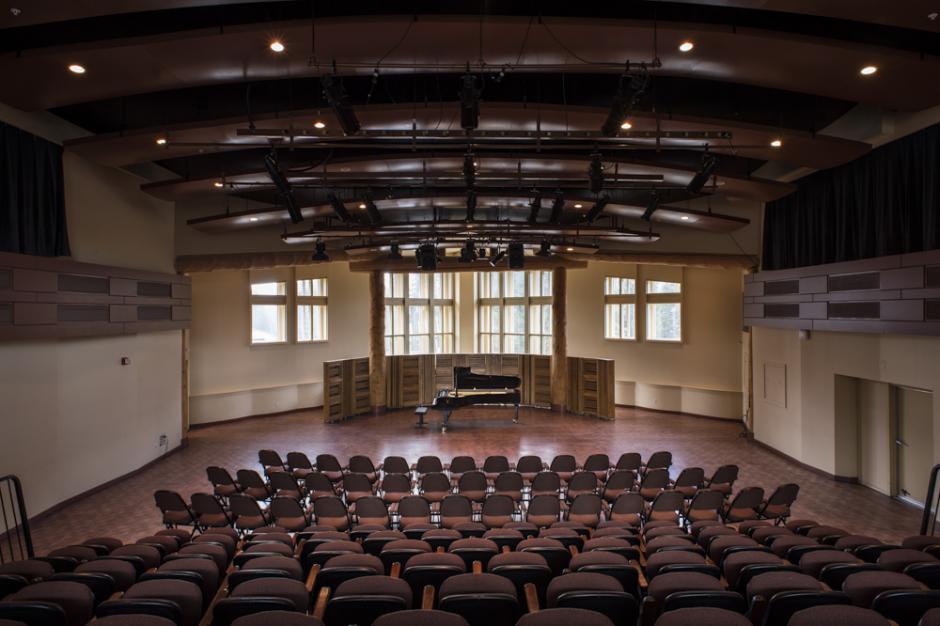 Over 100 events take place in this beautiful hall each year. With a maximum seating capacity of 226, the natural acoustic setting of the hall can be configured for performance or recording situations. From the stage, performers have an extraordinary view of the majestic mountain peaks surrounding the building. The attached control room is used to record from the hall or Bentley Chamber Music Studio.
Perform: Bentley Chamber Music Studio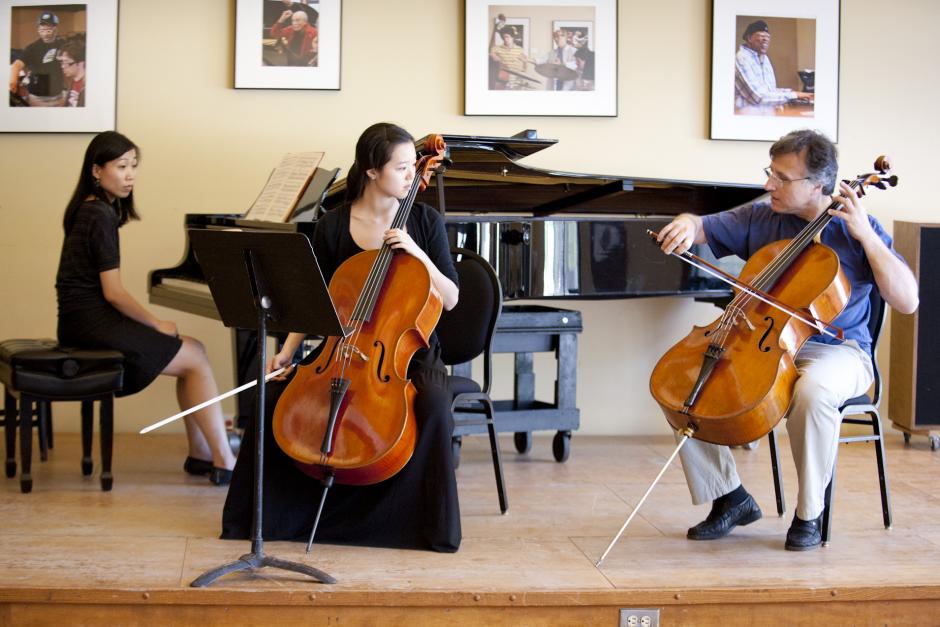 Located in the Music building, the Bentley Chamber Music Studio is an intimate venue which seats approximately 75-100 people. The full-length windows look out onto the mountain ranges, and open to allow access to the Music & Sound Building patio in the summer.
Perform: The Club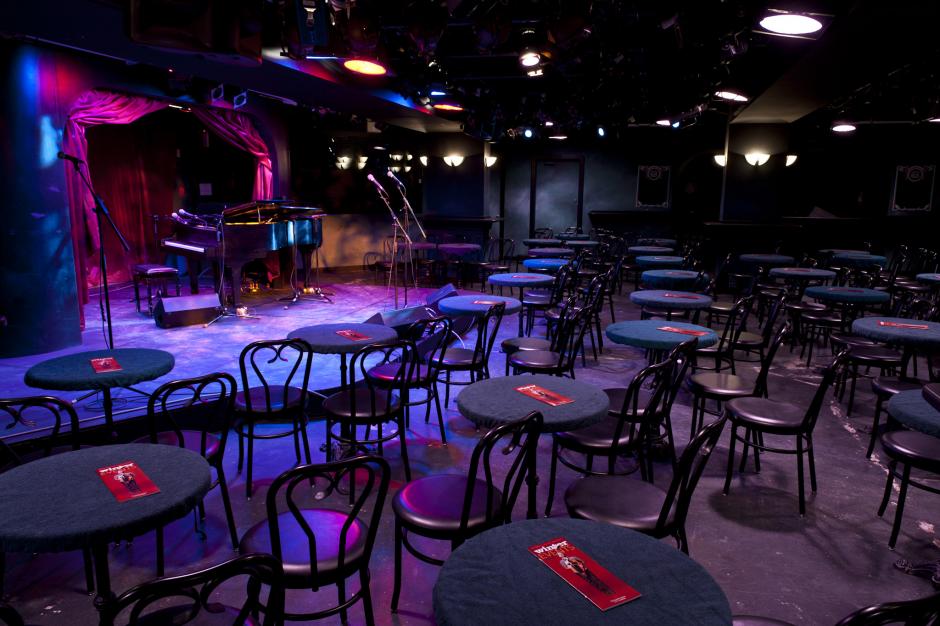 Rehearse: Dance Studios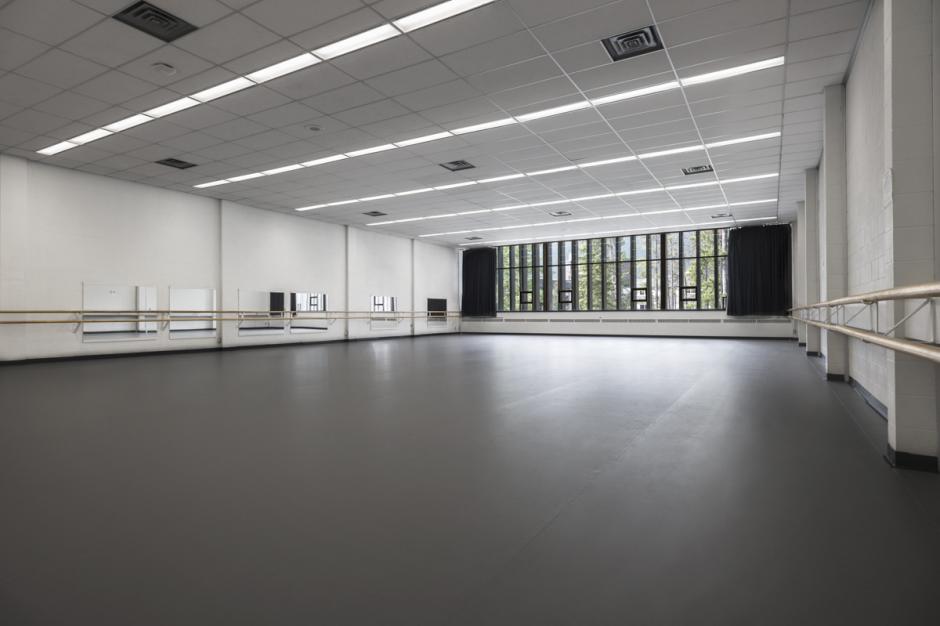 Our two identically-sized studios in Laszlo Funtek are ideal for dance rehearsals and classes, meetings, and as rehearsal spaces (each has an area larger than the Eric Harvie Theatre stage).
Dimensions: Laszlo Funtek — Length: 67′ 2″, Breadth: 44′ 9″
Facilities
Ballet bars 10″ off long walls at 33″ and 41″ height
Mirrors on long walls of LF224 and on left wall of LF222
Blackout curtains in LF222 (by arrangement in LF224)
Three phase 50A, Ethernet, and telephone sockets in LF224
Rehearse: Music Building & Studios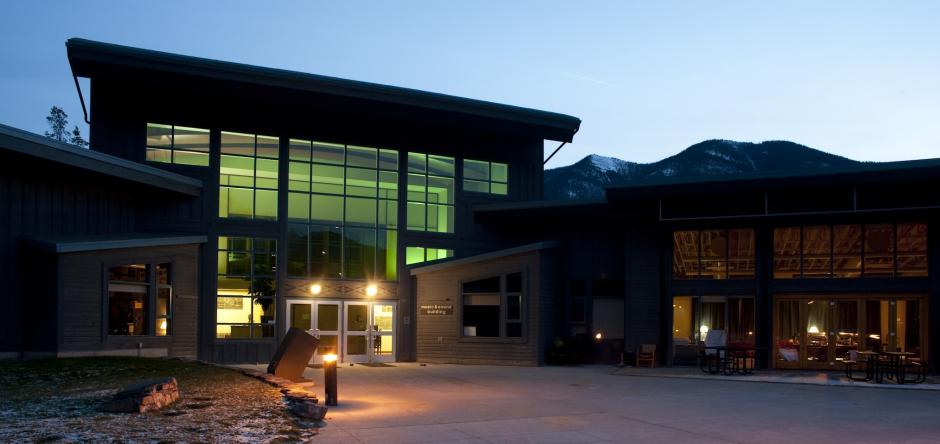 Built in 1996, the Music building was designed around a landscaped plaza and brings the natural beauty of the surrounding environment inside. Over 50 private practice studios are located in the building and around the campus with 43 grand pianos available to participants of Music programs.  The building houses the music studios, two performance venues - the Rolston Recital Hall and the Bentley Chamber Music Studio. Both the music studios and performance venues are bathed in natural light and are open to the spectacular surrounding mountain views. A percussion studio with a full range of instruments is available to complement those brought by percussionists.
Rehearse: Music Huts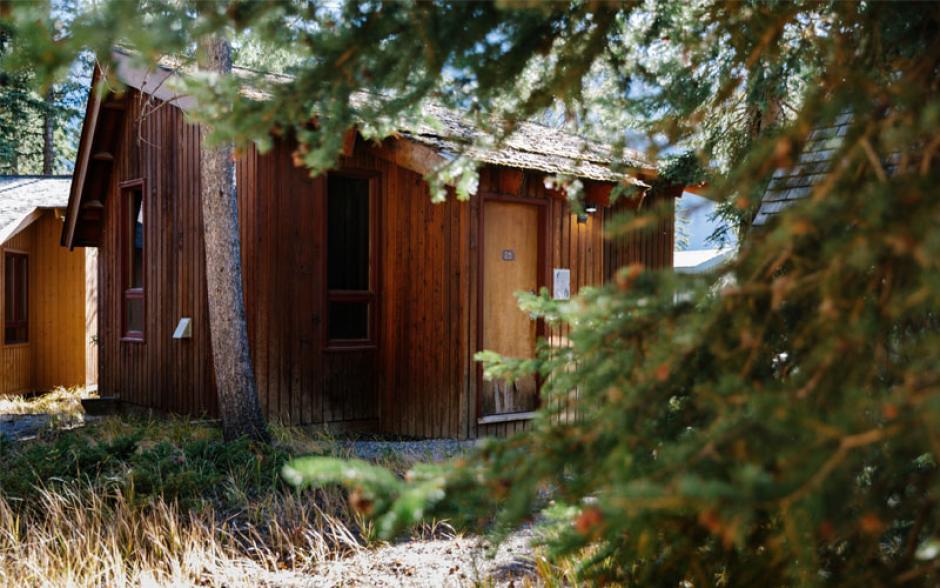 In addition to the music studios located in the Music building, 28 well-equipped practice huts are located among the trees close to the building. Each participant has their own studio or hut, which they can access at any time they wish.
Create: Leighton Artist Studios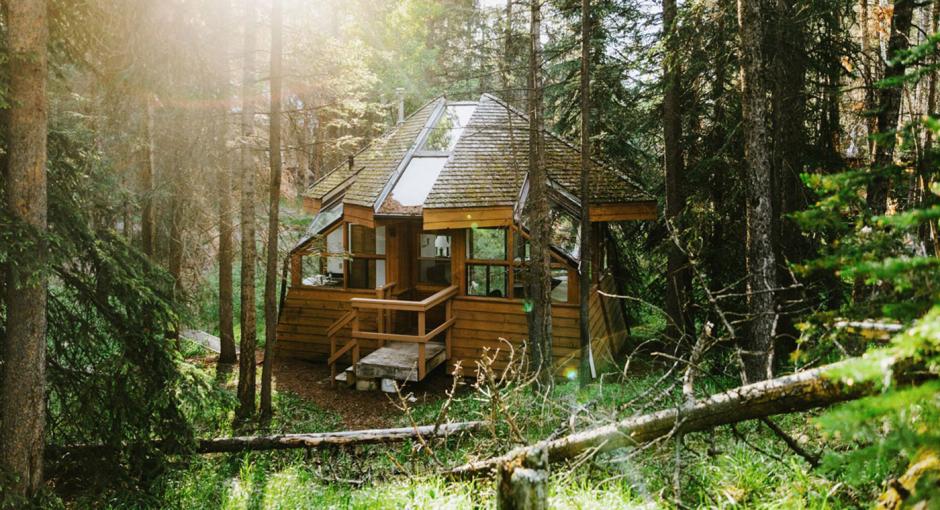 The Leighton Artist Studios are home to nine distinct studios, appealing to a variety of disciplines: writing, composing, singer-songwriting, visual arts, screenwriting, playwriting, literary translation, curating, and art theory.
Create: Piano Shop
Staffed by experienced piano technicians and equipped with the latest technology for repairing, rebuilding, and teaching, Banff Centre's piano shop is one of the few in Canada to have both a bass string machine and facilities for making a grand piano soundboard. The piano technicians maintain, repair, and tune over 100 pianos, three harpsichords, and our latest acquisition a R.J. Regier fortepiano.
Create: Scene Shop
The well equipped shop can produce scenic elements that range from traditional wooden structures to lightweight steel and aluminum space frames. We are able to take initial design concepts through a detailed production planning process which produces finished sets of the highest standard.
Create: Properties Shop
Props uses a wide range of tools and equipment. In addition to a number of hand, air, and electric tools, there is a small carpentry area with a bandsaw, belt sander, and drill press. A small painting area exists beside the local exhaust ventilation area.  Worktables line the west wall under windows that afford a stunning view of the mountains.
Create: Costume Shop
Our Costume Shop has perhaps the best view of any costume department anywhere! Panoramic windows light a large and well equipped workroom, able to cope with any costume requirement. There are 25 large workstations for cutters and sewers and an abundance of industrial and domestic sewing machines -- including button hole machines, sergers, a leather machine, etc.
Create: Lighting Shop
The lighting shop is hidden away on the lower level of the Theatre Complex. Its spacious shop covers 1752 sq. ft., which includes two large assembly tables, an 11 foot repair bench with two soldering stations, gel/gobo room, 5 desk areas, drafting table, and two Mac G4 computers with Vectorworks-10 installed. Adjacent to the shop is an 1152 sq. ft. lighting storage area.
Create: Dye Shop
The Dye Room is close to the Costume Shop in the basement of the Theatre Complex. It is small but well equipped and ventilated and can handle all dying requirements short of "industrial" quantities.
Create: Design Studio
The design studio located adjacent to the offices and overlooking the scene shop has five drawing boards and an IBM compatible computer which is supplemented by rented computers in the summer. It has materials and an area for model-making.