Theatre Revitalization Project
Thanks to a transformational gift from the Belzberg children in honour of Calgary-born community builder and philanthropist, Mrs. Jenny Belzberg CM, AOE, LLD, Banff Centre's most important training and performing arts venue is getting a major revitalization.
At the heart of Mrs. Belzberg's gift — one of the largest private gifts Banff Centre has ever received — is pride in Alberta and a deep appreciation for Banff Centre's vital role as Canada's largest postgraduate arts school.
Construction is underway and the new space is set to officially open in late 2020.
The renewal of the 52-year-old Eric Harvie Theatre will improve audience experience, and ensure that Banff Centre is able to meet the needs of artists who use it for education, creation, and presentation of their work.
The legacy of Mr. Eric Harvie lives on in the memories of everyone who worked on and attended these productions. Some of the country's most acclaimed productions were created and staged in the theatre, including award-winning productions Quest, Kafka's Chimp, Pride and Prejudice, Filumena, Betroffenheit, King Arthur's Night, and Orphée+. 
Though the Banff Centre campus has currently shifted into stillness to help flatten the COVID-19 pandemic curve, the Jenny Belzberg Theatre renovation continues as planned because of dedicated investments made specifically to this project. The construction management firm has brought in all necessary safety protocols, is testing supply chains for materials, and the project remains on track.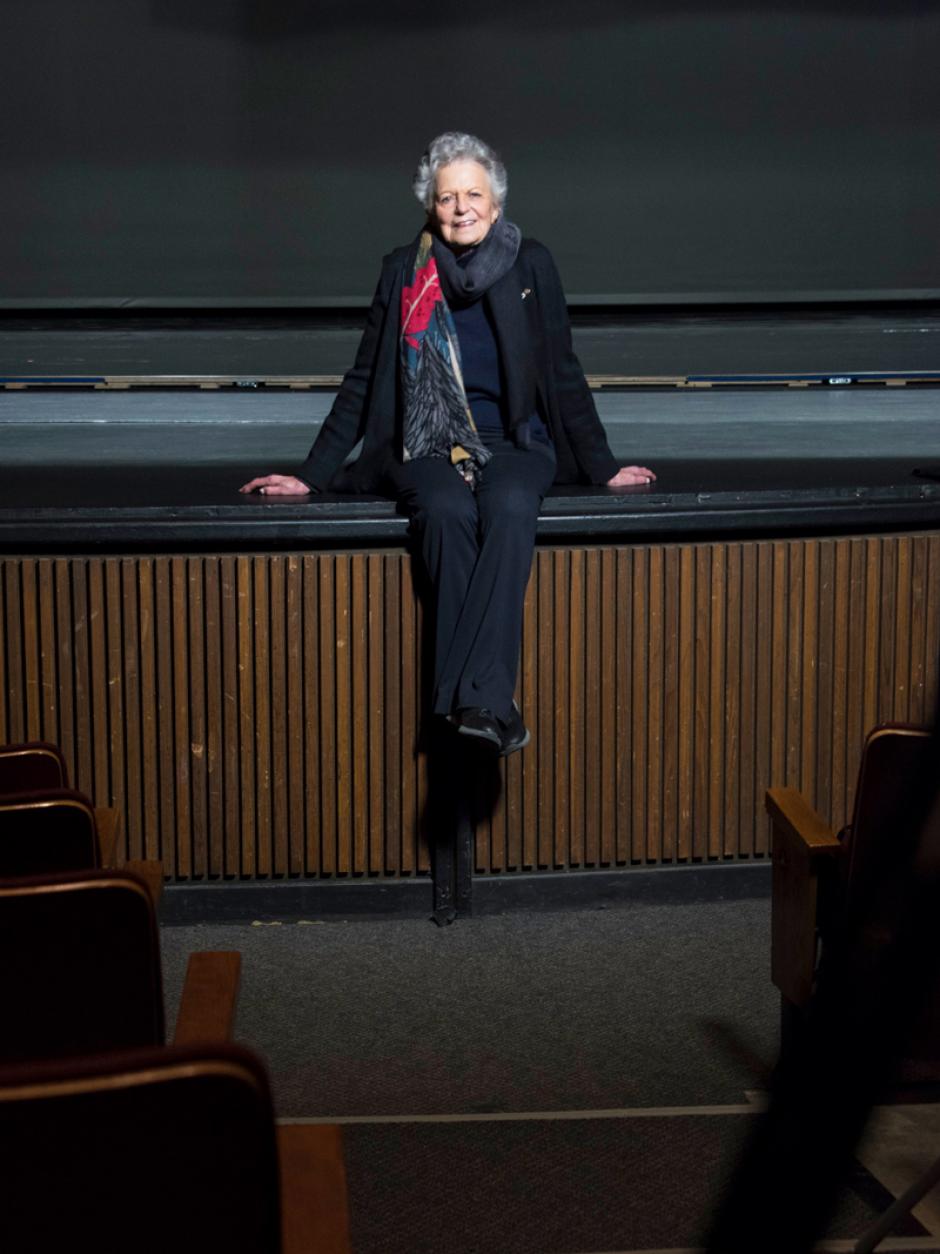 Banff Centre is an international organization, so it helps everyone, and I want to see more of that. There's something magical about this place.
Jenny Belzberg
Souvenirs of the Eric Harvie Theatre