Looking Back: George Lewis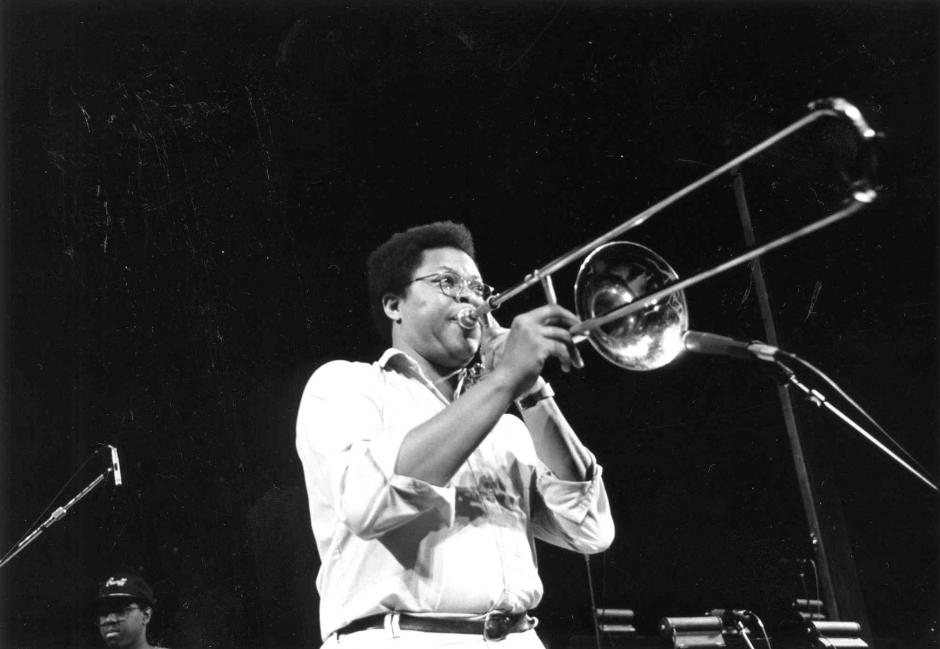 Innovative trombonist and composer George Lewis studied music at the AACM - Association for the Advancement of Creative Musicians. He also holds a degree in philosophy from Yale University and has written extensively about the historical exclusion of Black musicians within the canon of experimental music and the implications of machine learning on the future of the genre. He currently serves as the Artistic Director for the International Contemporary Ensemble.
 
Lewis is pictured here performing as part of a faculty concert for our Banff Jazz Workshop on July 25, 1986, in our Max Bell Auditorium.