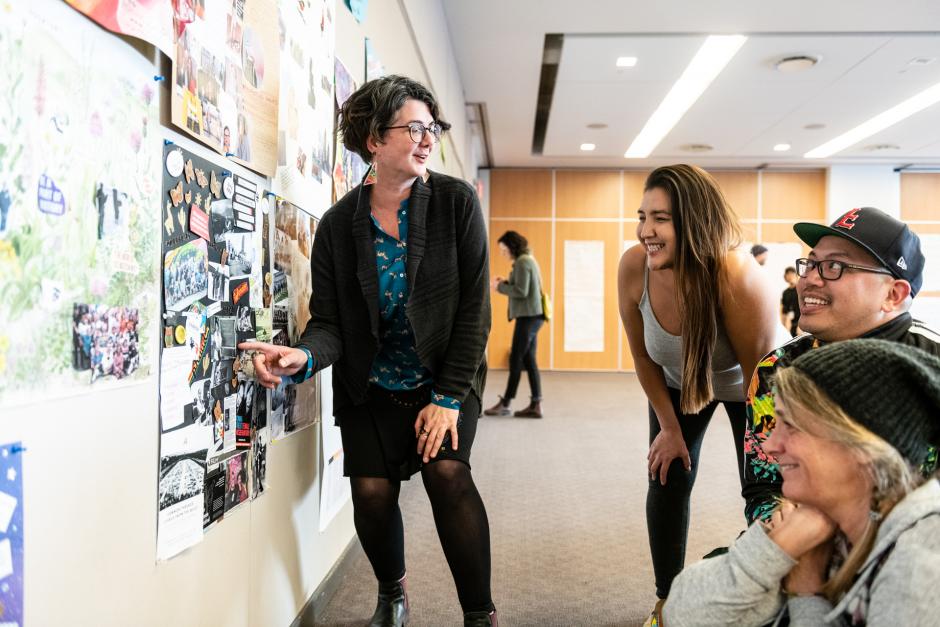 Cultural Leadership programs at Banff Centre offer leaders the networks and frameworks needed to successfully navigate our complex and shifting cultural landscape.
At a time of immense cultural differences to be celebrated, divides to be understood and changes to be navigated, we see the arts as a mechanism by which to cultivate imagination, the capacity to relate across differences, and the will to change. Grounded in the power of place and nature, the teachings of Indigenous ways of knowing, being, and doing, and the vital role of art and artists in society, Banff Centre's Cultural Leadership programming is aimed at supporting the development of Canada's arts and culture sector. We bring together diverse communities of change agents and world builders—artists, administrators, policymakers, education and engagement specialists, independent creative producers, and community-based cultural workers—and provide them with experiential learning opportunities designed to help them understand the changing cultural context, imagine a better future for the arts and culture sector, and undertake transformational change at the level of self, organization, and system. We specifically seek to support those who have not benefited from prior leadership development opportunities, and who see themselves as working to create a healthier, more equitable, sustainable, pluralistic, and vital arts and culture sector.
In late fall 2021, Cultural Leadership plans to launch two programs that are expected to be offered online through spring 2022 and to culminate with a live experience at Banff Centre in summer 2022. Program details, dates, application requirements, and scholarship opportunities will be announced as they are finalized. Follow us on social media, sign up for our newsletter or check back often for the most up-to-date information.
For questions about the department and what we offer, please contact: 
Email
leadership@banffcentre.ca
Toll Free
1.888.255.6327
Fax
403.762.6422
107 Tunnel Mountain Drive
Box 1020, Stn. 43
Banff, Alberta
T1L 1H5 Canada