Announcing the 2016 Open Space Participants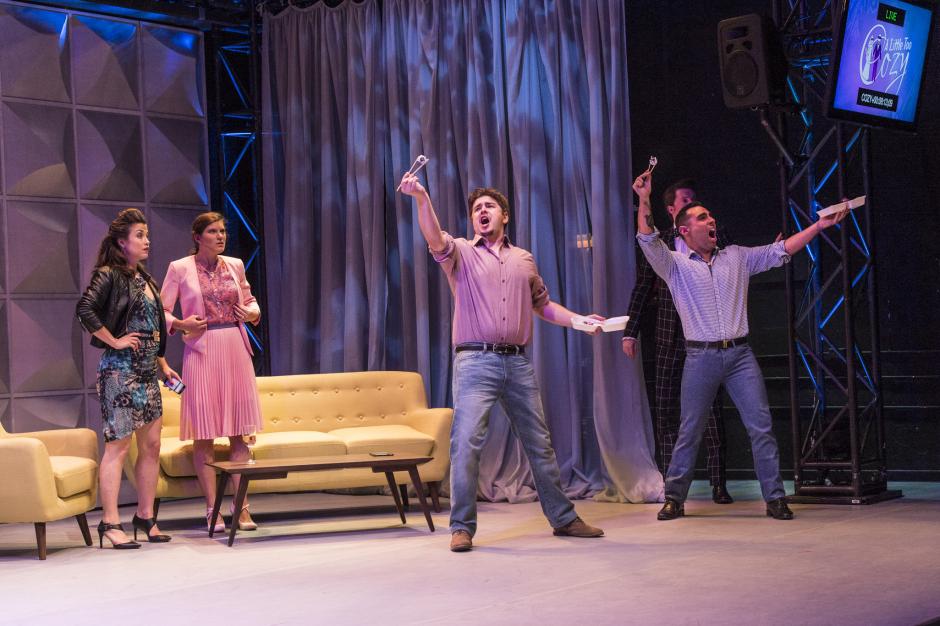 We are pleased to announce that 15 young professionals have been invited to Open Space: Opera in the 21st Century program to perform Britten's The Rape of Lucretia and a new 'Mozart Mashup' work by Against The Grain. The 13 singers, plus an assistant repetiteur and assistant stage director will be joined by a 13-member orchestra to bring these works to life.
See the gallery below for profiles on this year's singers.
2015's A Little Too Cozy cast updates
A Little Too Cozy
An original production by Against the Grain's Joel Ivany, based on Mozart's opera Così fan tutte
Completing a trio of Mozart "transladaptations" by Against the Grain, this inventive update of Così fan tutte, with a new English libretto by Joel Ivany, presents the comedy of manners as a modern-day wedding reality TV show in CBC Toronto's Studio 42. A Little Too Cozy was workshopped at Banff Centre in July 2015 as part of the program "Open Space: Opera in the 21st Century" before making its Toronto debut this May 2016.